Home
Tags
Michael Eric Dyson
Tag: Michael Eric Dyson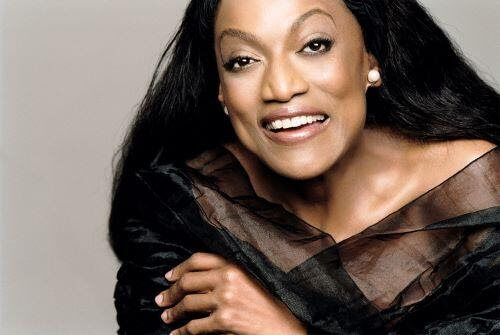 The family of international opera star Jessye Norman announces today through the family spokesperson, Gwendolyn Quinn, the Homegoing Service, and the weeklong services and celebrations. The funeral is set for Saturday, October 12, 2019, at the William B. Bell Auditorium, 712 Telfair Street, Augusta, GA, doors open and seating begins at 12:00 p.m. (there will be a private interment). The four-day, weeklong events start on Thursday, October 10, and runs through Sunday, October 13, 2019, in Augusta, GA. (see full schedule below). In November 2019, there will be a celebration of life event, scheduled in New York City.The lineup of distinguished performers and speakers will include longtime friend and civil rights activist Vernon Jordan, Michael Eric Dyson, and Reverend Dr. James A. Forbes, and Mayor Hardie Davis, Jr., and Augusta's natives Laurence Fishburne and Wycliffe Gordon, with musical tributes by six-time Tony Award winner Audra McDonald, Harolyn Blackwell, and Lawrence Brownlee, and other confirmations expected this week. Musical direction by Damien Sneed, a longtime friend and Augusta native.Elder Raymond Sturkey will deliver the eulogy, and Reverend Dr. Clyde Hill, Sr. of Mt. Calvary Baptist Church will officiate the homegoing service, which will include family, friends, dignitaries and special guests, and seating will be available to the public.There are two public viewings scheduled for Norman on Thursday, October 10, from 10:00 a.m. to 7:00 p.m. and Friday, October 11, from 9:00 a.m. to 12:00 p.m. at Mt. Calvary Baptist Church, 1260 Wrightsboro Road, Augusta, GA 30901.On Friday, October 11, the City of Augusta will present the Honorary Street Naming Ceremony to Norman's family, which is scheduled from 4:30 p.m. to 6:00 p.m. at the Jessye Norman School of the Arts, 739 Green Street, Augusta, GA 30901.The weeklong celebration will conclude on Sunday, October 13. The Jessye Norman School of the Arts will present its Annual Benefit Concert: "An Evening with Audra McDonald" at the Miller Theater, 708 Broad Street, Augusta, GA, at 4:00 p.m.Ms. Norman, 74, passed away Monday, September 30, 2019, at Mount Sinai St. Luke's Hospital in New York, NY, surrounded by loved ones.Jessye Norman's Homecoming Service, Public Viewing and Celebration ServicesDate: Thursday, October 10, 2019Time: 10:00 a.m. – 7:00 p.m.Event: Jessye Norman's Public ViewingLocation: Mt. Calvary Baptist Church 1260 Wrightsboro Road Augusta, GA 30901*** Date: Friday, October 11, 2019Time: 9:00 a.m. – 12:00 p.m.Event: Jessye Norman's Public ViewingLocation: Mt. Calvary Baptist Church 1260 Wrightsboro Road, Augusta, GA 30901***Date: Friday, October 11, 2019Time: 4:30 p.m. – 6:00 p.m.Event: Honorary Street Naming Ceremony to Jessye Norman BoulevardLocation: Jessye Norman School of the Arts (JNSA) 739 Green Street Augusta, GA 30901 *Followed by a reception in the Ann and Ellis Johnson Gallery of Art (at JNSA)***Date: Saturday, October 12, 2019Time: 1:00 p.m.Event: Jessye Norman's Homecoming ServiceLocation: The William B. Bell Auditorium 712 Telfair Street Augusta, GA 30901 *Doors open and seating will begin at 12:00 p.m.*** Date: Sunday, October 13, 2019Time: 4:00 p.m.Event: The Jessye Norman School of the Arts' Annual Benefit Concert: "An Evening with Audra McDonald"Location: Miller Theater 708 Broad Street (Downtown Augusta) Augusta, GA 30901Flowers: J. Norman Funeral Service c/o Williams Funeral Home 2945 Old Tobacco Road Hephzibah, GA 30815 *Please direct resolutions and/or proclamations, cards, and condolences to the Jessye Norman School of the Arts, 739 Green Street, Augusta, GA 30901 to be read at the service and/or provided to the family.*In lieu of flowers, foundation endowment gifts in honor of Jessye Norman can be made at www.jessyenormanschool.org.*Donations may be sent to the Jessye Norman School of the Arts, 739 Green Street, Augusta, GA 30901.Publicity Contact: Gwendolyn Quinn Gwendolyn Quinn Public Relations GwendolynQuinn@aol.com 917-769-7808
FIRST LOOK PHOTOS: Actor MICHAEL B. JORDAN talks new film, JUST MERCY, at Martha's Vineyard African-American Film Festival
The 17th Annual Martha's Vineyard African-American Film Festival just wrapped a star-studded week filled with amazing screenings and panel discussions, including the cast of the prolific and heart charging film JUST MERCY (starring Jamie Foxx, Michael B. Jordan, O'Shea Jackson) due to release next year, based on the true-life death row exoneration of Walter McMillian (played by Foxx), who was falsely accused of murder and subsequently sentenced to death row in in Alabama in 1987. The film follows attorney Bryan Stevenson's (HBO's True Justice) journey to exonerate Walter. Michael B. Jordan (who portrays Bryan on screen) and Bryan sat down with Dr. Michael Eric Dyson to discuss the film and its importance to the African-American community as it pertains to equality in the justice system and cinema in general. Please see photos below.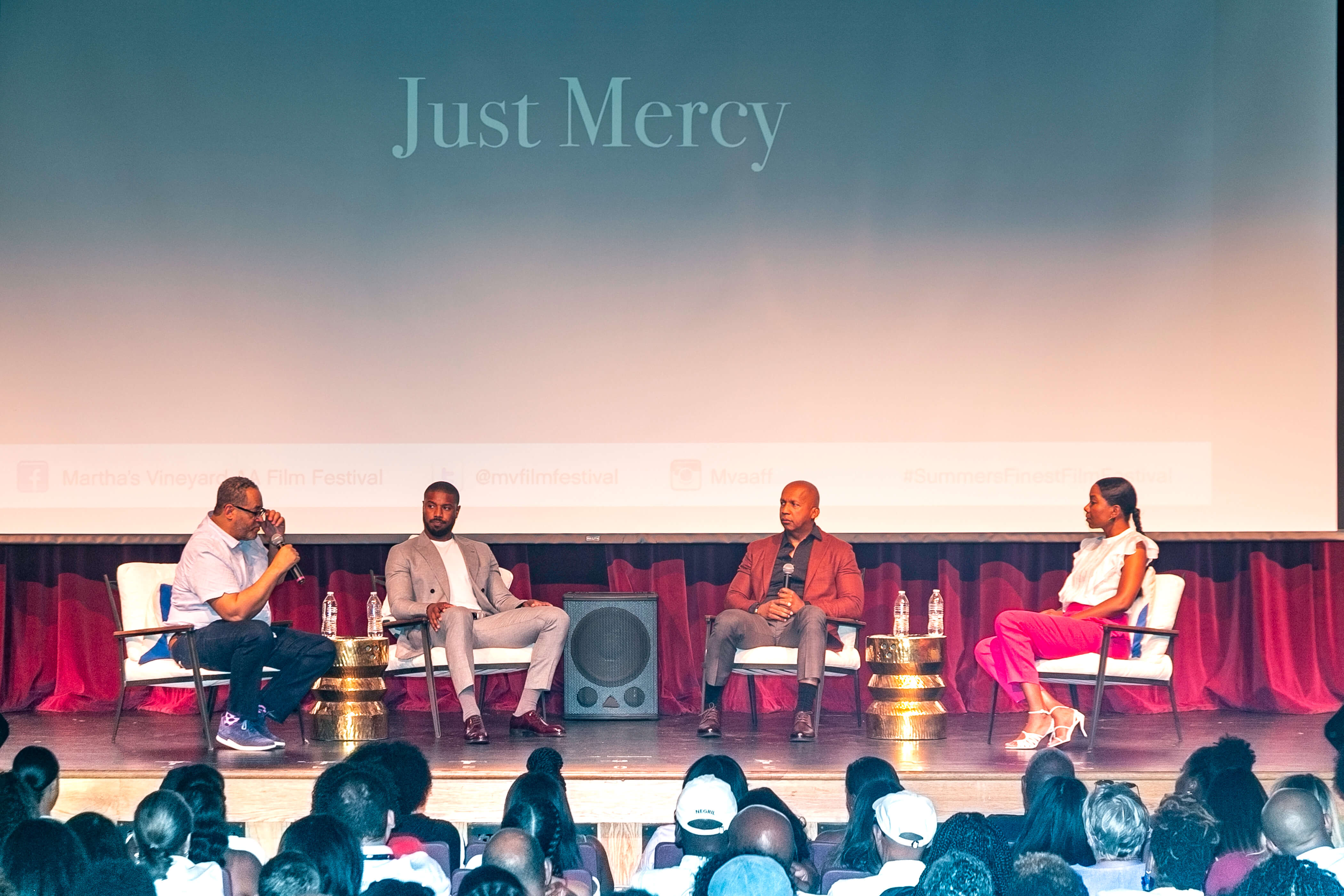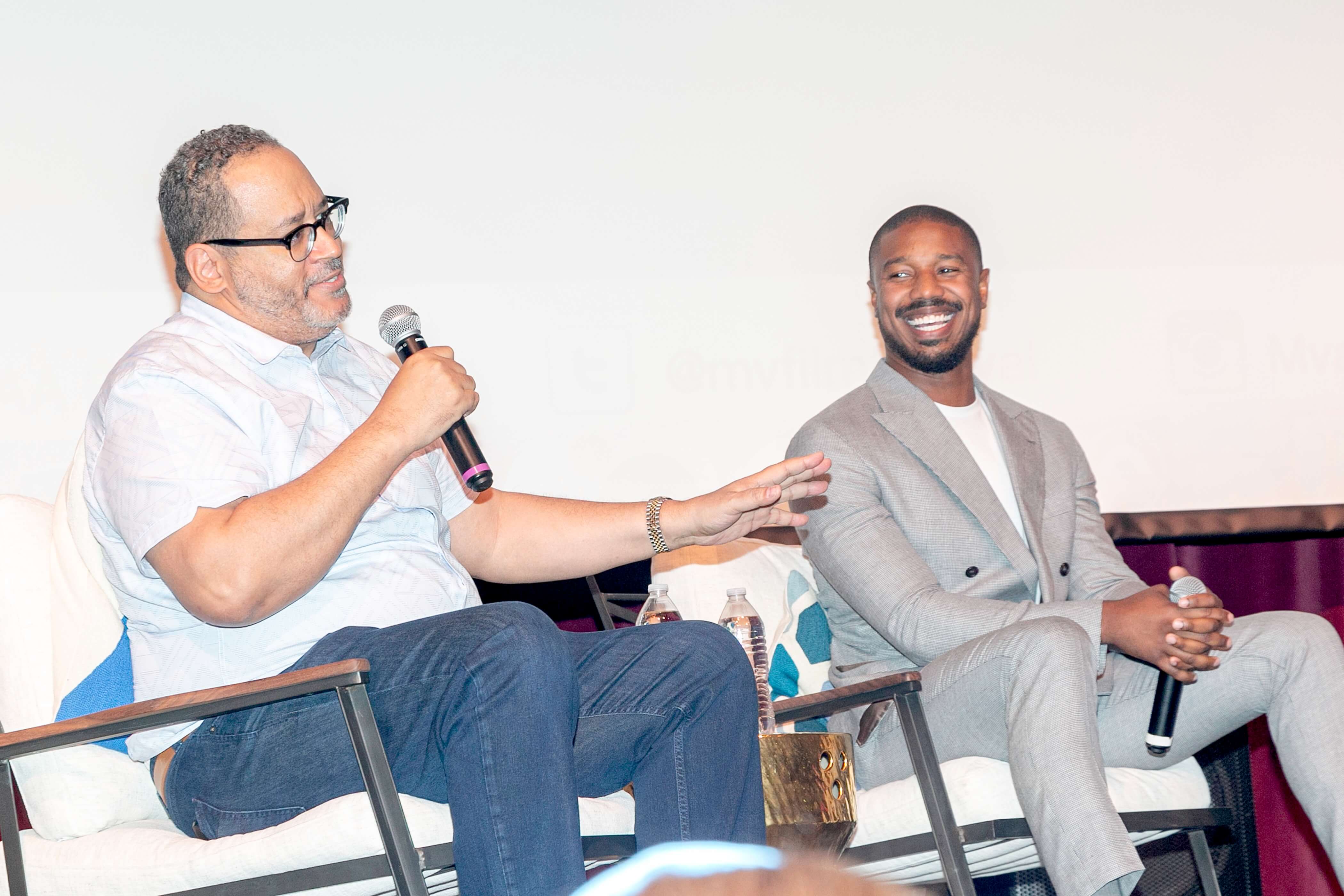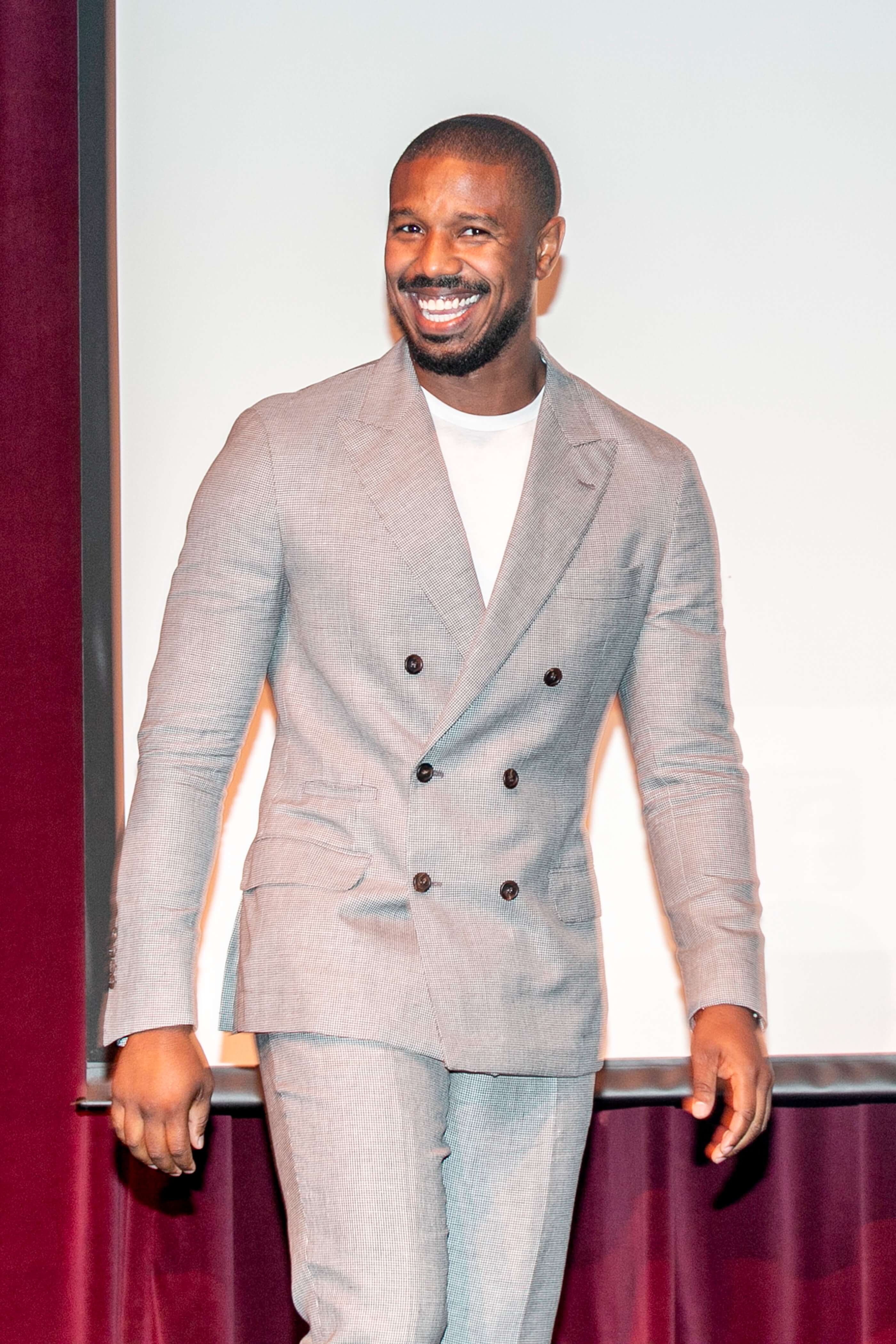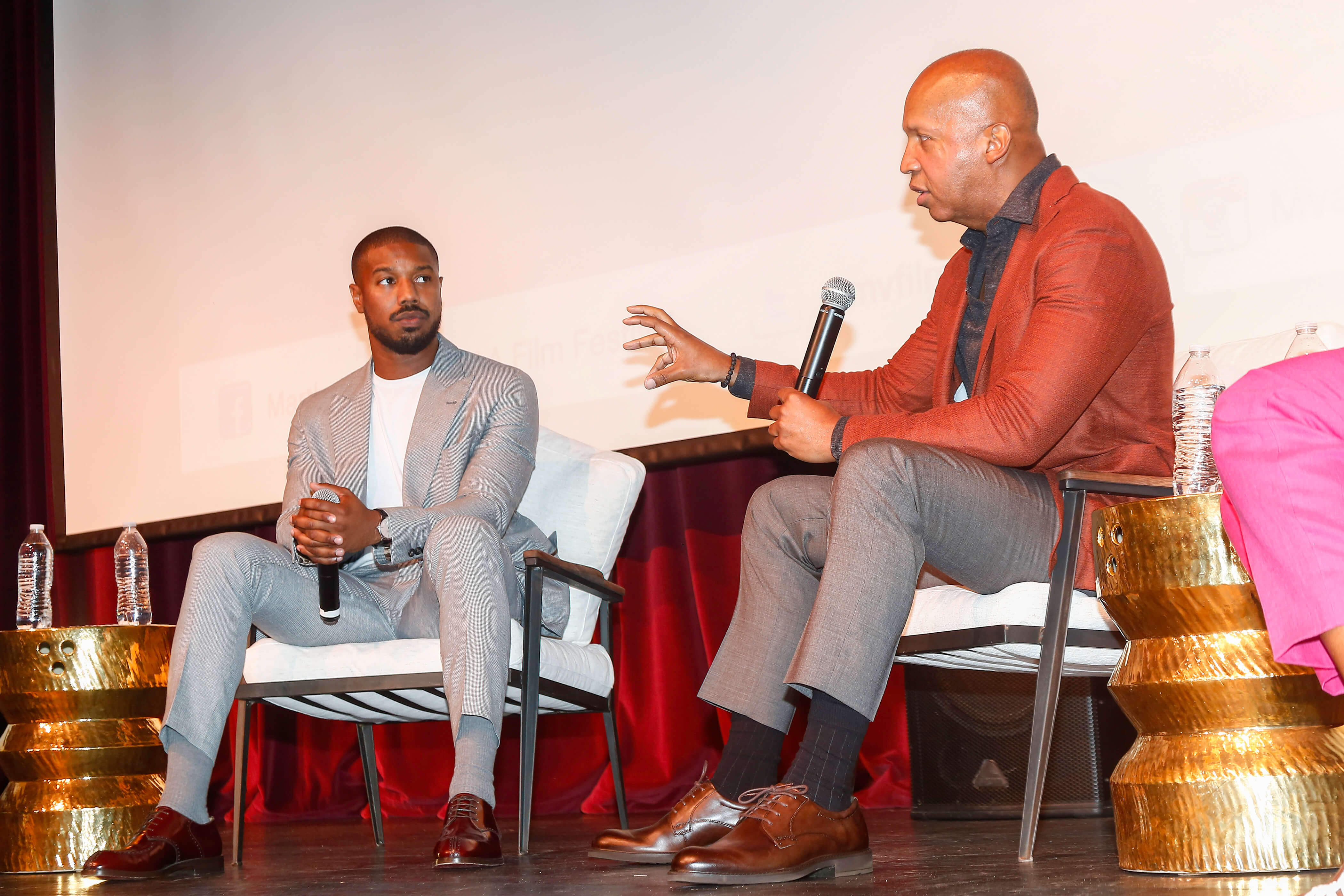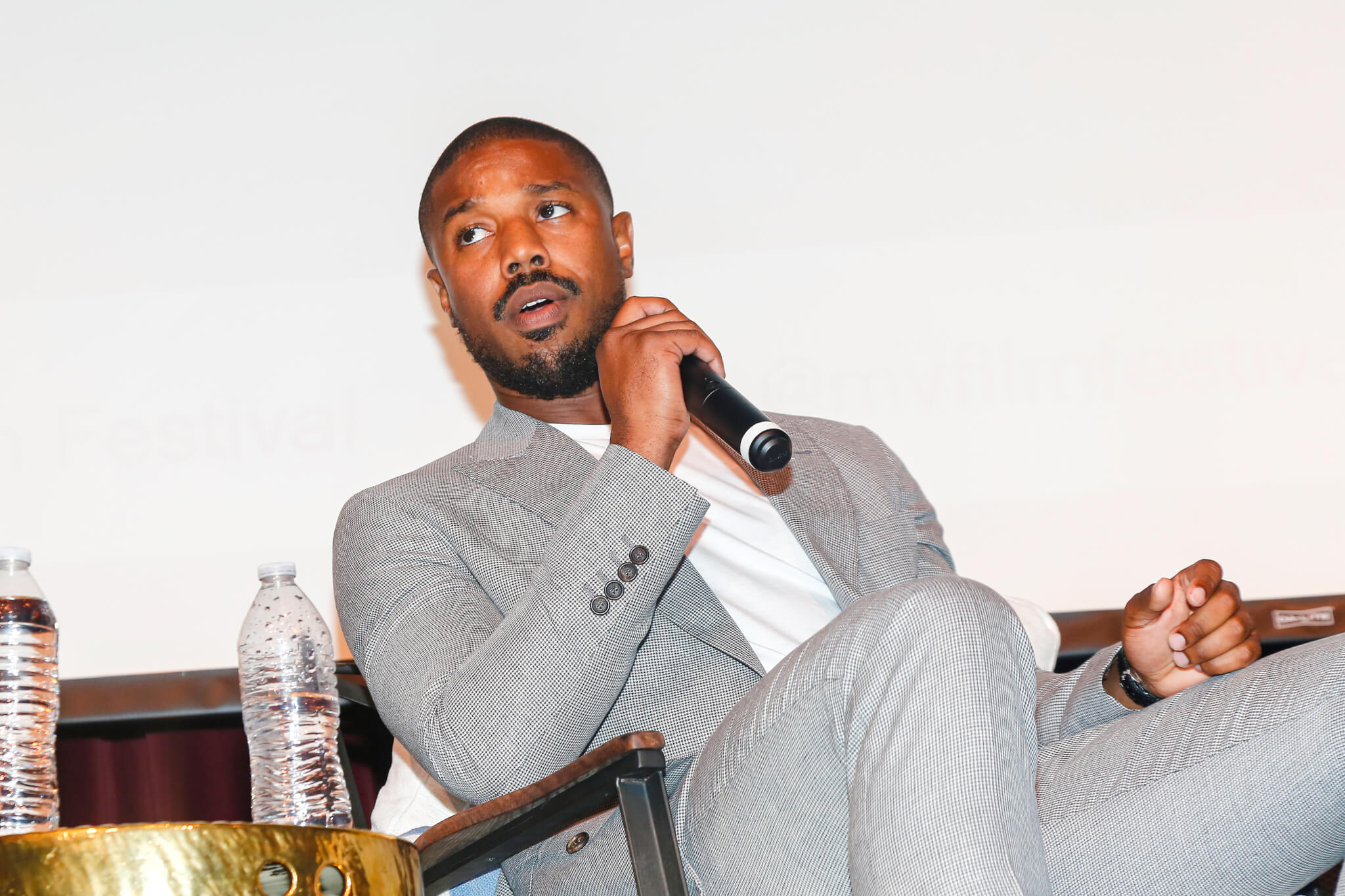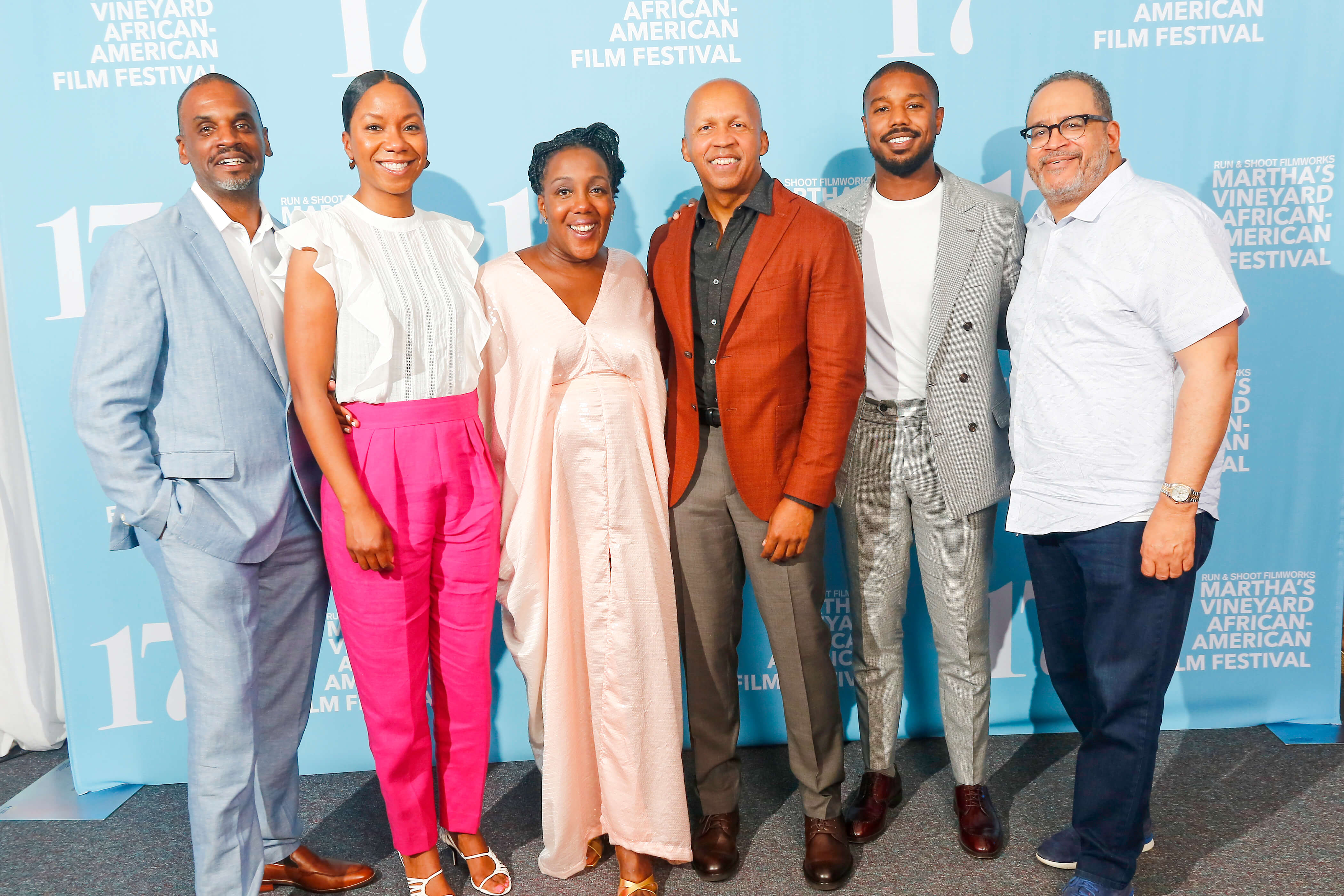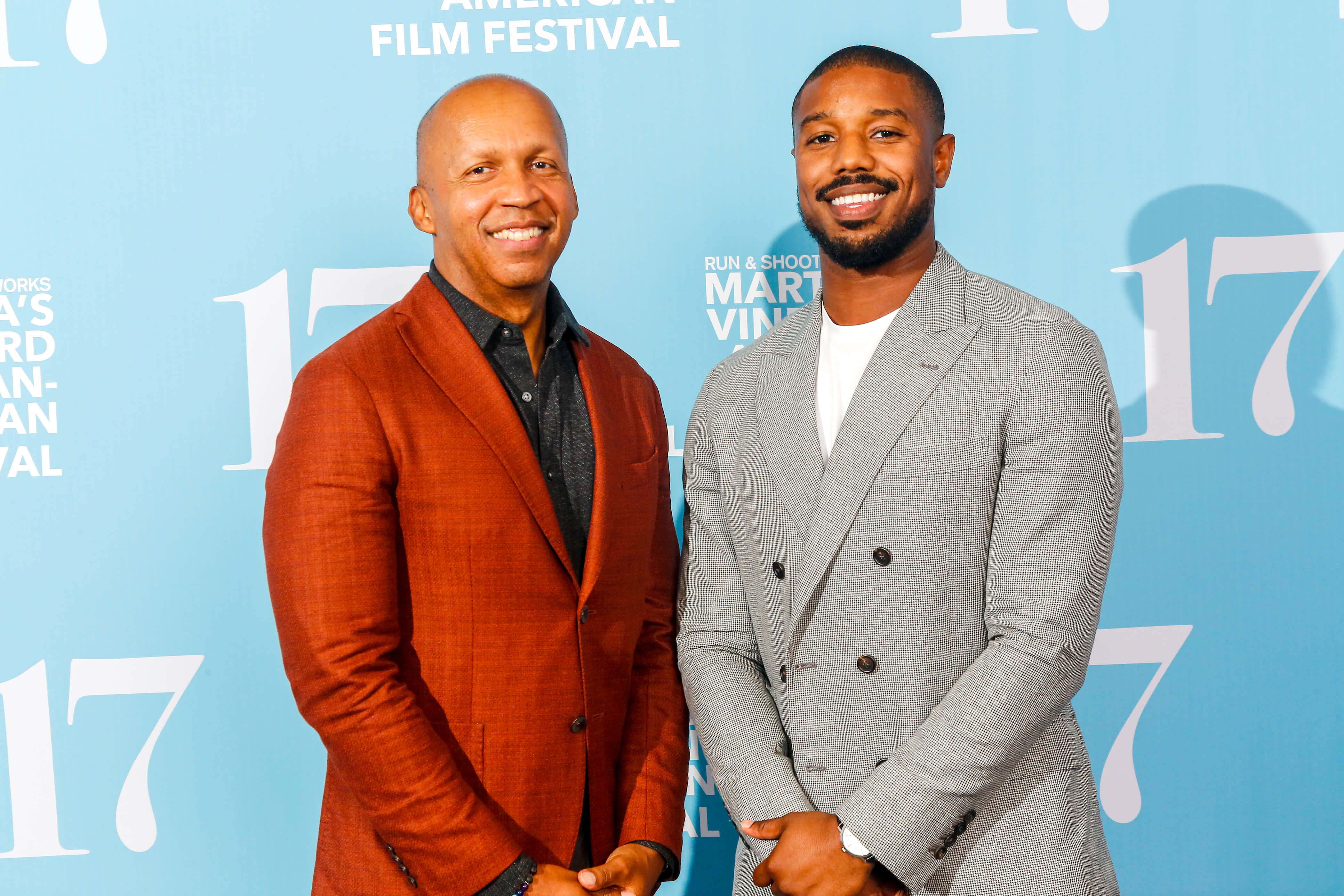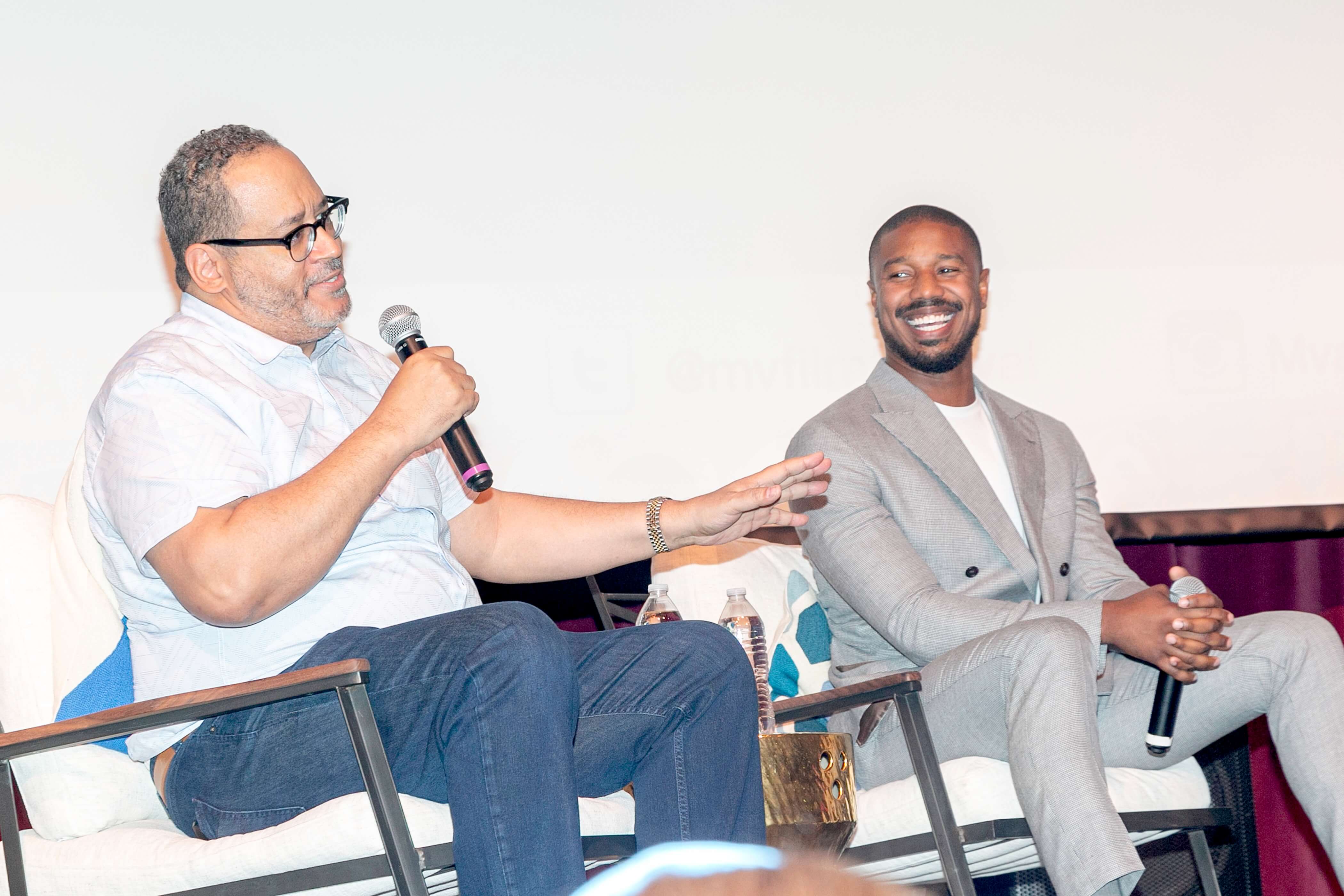 [caption id="attachment_235005" align="alignnone" width="1024"]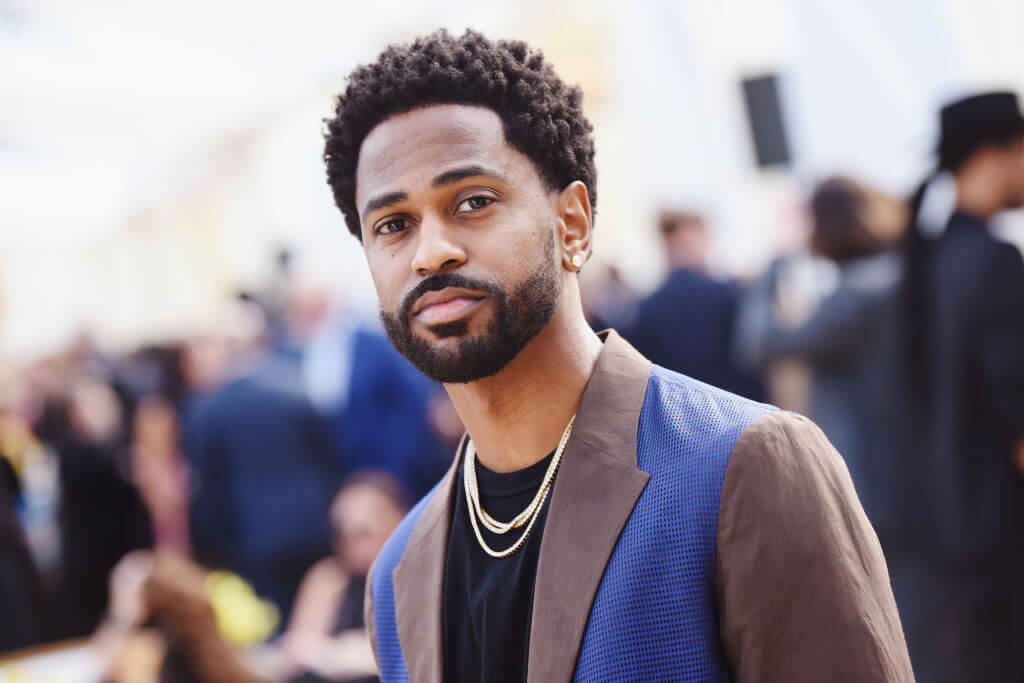 (Photo by Vivien Killilea/Getty Images for Roc Nation )[/caption]
BIG SEAN & THE SEAN ANDERSON FOUNDATION ANNOUNCE 2ND ANNUAL D.O.N. WEEKEND PRESENTED BY ALLY TO CELEBRATE THE DETROIT COMMUNITY
SATURDAY AUGUST 17 - SUNDAY AUGUST 18Big Sean to Host Mental Health Awareness Discussion with Special Guests Dr. Michael Eric Dyson & Dr. Jessica ClemonsOther Activities Include The Unveiling of the Sean Anderson Foundation Production Studio, Detroit Block Party & Bowling Party(August 8, 2019 – Detroit, MI) Multi-platinum artist and philanthropist Big Sean is excited to announce the 2nd Annual Detroit's On Now (D.O.N.) Weekend presented by the Sean Anderson Foundation and Ally taking place Saturday August 17 - Sunday August 18. The Sean Anderson Foundation's "Detroit Block Party" and City Council President Pro Tem Mary Sheffield's "Occupy the Corner-Detroit" are partnering with the Boys and Girls Clubs of Southeastern Michigan (BGCSM) to bring a free jam-packed event for all ages.The special weekend celebrates the Detroit families, entrepreneurs, teachers and long-standing institutions that are the backbone of the city. Saturday will feature a special unveiling of the Sean Anderson Foundation Production Studio in the Dauch Campus Boys and Girls Club. Block Party and Occupy the Corner activities will include Live DJ| Free Food | Live Performances | Free Haircuts and Braiding | Neighborhood Hero Awards | Health Screenings | Workforce One Jobs Bus | Felony Expungement | Apprenticeship Opportunities | Carnival Rides | Gaming Stations.On Sunday, Big Sean will be hosting an insightful Mental Health Awareness Discussion with Dr. Jessica Clemons, Dr. Michael Eric Dyson moderated by Shawn H. Wilson, President and CEO of the Boys & Girls Clubs of Southeastern Michigan. The discussion will explore the narrative and stigma around mental health in the Black Community. A Bowling Party will close out the D.O.N. Weekend on Sunday evening."Last year's D.O.N. Weekend was a huge success, and I'm excited to bring it back for the second year in a row. I have so much love for Detroit and can't wait to celebrate it with all of the people who make the city great," says Big Sean.The events are made possible by presenting sponsor Ally; Puma; Detroit Pistons; Quicken Loans; Fratarcangeli Wealth Management; Essentia Water and D'USSE."This weekend is a great opportunity to join with our friends at the Sean Anderson Foundation and Boys and Girls Club to expand on the work we are doing with SAF on Moguls in the Making and BGCSM on Code to Success," said Andrea Brimmer, chief marketing and public relations officer, Ally. "Ally is focused on aiding economic mobility through programs that provide all individuals greater access to services, education and resources they can use to help improve their economic circumstances and enrich their lives. D.O.N. Weekend demonstrates our commitment to Detroit and to helping the city's youth gain skills that prepare them to increase their economic mobility in the future.""Boys & Girls Clubs of Southeastern Michigan is committed to providing youth with a world class experience, and that's exactly what the new Sean Anderson Foundation Content & production studio will provide," said Shawn H. Wilson, President and CEO of the Boys & Girls Clubs of Southeastern Michigan. "Sean's passion for helping Detroit youth launch careers in the entertainment industry makes this a perfect fit for our focus on economic mobility for our members."All events, Saturday and Sunday, are free and open to the public. Sunday's events require registering on Eventbrite.D.O.N. Weekend 2019 ScheduleSaturday, August 17Ribbon Cutting for Phase 1of Reimagined Dauch Boys and Girls Club Unveiling of the "Sean Anderson Foundation Production Studio" (11:00 a.m. -Press Only)Detroit Block Party and Occupy the Corner (12:00 p.m.-6:00 p.m.)Location: Dick & Sandy Dauch Boys and Girls Club16500 Tireman Avenue, Detroit, MI 48228Sunday, August 18 Mental Health Awareness Discussion (2:00 p.m.- 4:30 p.m.) Join in the discussion with Dr. Michael Eric Dyson, Dr. Jessica Clemons, and Big Sean.Location: Dick & Sandy Dauch Boys and Girls Club16500 Tireman Avenue, Detroit, MI 48228D.O.N. Bowling Party (6:00-9:00pm) Close out the weekend with Big Sean at the historic Garden Bowl.Location: Garden Bowl4120 Woodward Avenue, Detroit, MI 48201For more info head to: https://www.donweekend.org/
The show that brought Tavis the MOST heat when he went off on then Presidential cand idate Barack Obama for not showing up for one of the segments is coming to a close... (no surprise here).   Tavis got the black community Sh... slapped out of him when he realized Obama was MUCH bigger and much more loved than he was and the black community raked his ass over and grilled him for his attacks on Obama not participating.   Eventually Tavis ended up also quitting the Tom Joyner Morning Show (TJMS) as the heat continued from the black community   (leaving TJMS was not a bad move, Tavis was too advanced for that show) and Tavis has been rebuilding himself with his PBS show (actually a pretty good show) ever since. I once worked with Tavis at KKBT in Los Angeles and he was always different and somewhat distant (just like me) but not in a bad way.   To be honest, I've never watched any of the State of the Black Union shows. It's not that they may or may not have had any impact but these black celebrity fests featuring people who would not be caught DEAD in the trenches of true Black life except for a haircut or a hairdo must end. I mean really... The State of the Black Union (SOBU) symposium has been one of the most anticipated events for millions of African Americans during the last decade, but after 10 years of conversations, founder Tavis Smiley has announced the end of the series.Smiley, the host of Tavis Smiley on PBS, said ending production of SOBU will allow him to concentrate on a new series of primetime television specials for 2010 on PBS as well as grow other divisions of his multimedia company, including the SmileyBooks imprint, his weekly public radio show, his non-profit youth foundation and the award-winning traveling museum exhibition America I AM: The African American Imprint.For fans and collectors, the State of the Black Union: 10-Year Conversation Box Set Collection, which includes all 10 symposia on 23 separate discs on DVD, is now available. Each boxed set is numbered and personally autographed by Smiley.Smiley moderated the first SOBU in 2000 on the eve of the Democratic Convention in Los Angeles. The series, always free and open to the public, then crisscrossed the country often serving as a pulse check on how African Americans were fairing economically, politically and socially. While tens of thousand s attended the forums in person; millions more viewed the live broadcasts annually on C-SPAN. It returned to Los Angeles on February 28, 2009, marking its 10th anniversary."This symposium represents one of the great joys of my life. I have thoroughly enjoyed raising awareness and moderating the dialogue between the panelists and our live audiences," Smiley said. "I am grateful to the viewing audiences who have tuned in over the years."The DVD collection showcases some of the nation's most influential and prolific thinkers, entertainers, politicians and social critics weighing in on a range of issues such as wealth-building, the Black church, family, justice, education and health.Prominent speakers and panelists include President Barack Obama, Cornel West, Danny Glover, Nikki Giovanni, Na'im Akbar, Michael Eric Dyson, Lani Guinier, Jesse L. Jackson, Sr., Les Brown, Raymond A. Brown, Rand all Robinson, Al Sharpton, Iyanla Vanzant, the late Johnnie L. Cochran, Jr., Maxine Waters, Earvin "Magic" Johnson, Harry Belafonte, Louis Farrakhan and Tom Joyner ."When we started SOBU there was only one Black nationally-syndicated radio show and only one Black television network. Ten years ago, there were just a scant few African Americans offering political commentary in mainstream media.Over the years, the land scape has changed tremendously with multiple radio shows, television networks and the explosion of commentary in the blogosphere," Smiley said."While I still think there is comparatively speaking a paucity of Black commentary in the mainstream, there are currently many more avenues available for discourse on issues impacting African Americans. Ten years later, Black folk no longer have to wait for SOBU in February to hear issues that matter to them being discussed by them.I expect to continue conducting conversations wrestling with the contested humanity of too many Americans, but through diverse platforms including the PBS primetime specials and by publishing up-and -coming authors whose voices we have not yet heard."SOBU produced three New York Times bestselling books, including the #1 New York Times bestseller, Covenant with Black America, released in 2006. The book, a collection of essays highlighting the most pressing issues facing African Americans, was described by President Clinton as "the most comprehensive model for citizen service."THE COVENANT In Action, a toolkit for turning the Covenant into a movement, followed in 2007. In 2009, the third volume in the trilogy, Accountable: Making America As Good As Its Promise, offered a pragmatic model for holding political leaders accountable to their promises.Chronology of the State of the Black UnionThe State of the Black Union has been held each February since 2000 during Black History Month, following the president's annual State of the Union address to the nation in January. It has often paralleled significant events in American history.* The 2001 forum took place in Washington, D.C. a few weeks after the controversial inauguration of President George W. Bush. * The 2002 symposium in Philadelphia occurred five months after the September 11 attacks on the World Trade Center and the Pentagon. * President Bush outlined his case for invading Iraq just prior to the 2003 SOBU in Detroit. * President Bush defended his case for the Iraq war in 2004 just before the symposium in Miami. * The 2005 conversation in Atlanta followed Bush's re-election to a second term. * In Houston, the 2006 conference focused on economic empowerment six months following the devastation of Hurricane Katrina. * The 2007 SOBU symposium, in partnership with Jamestown 2007, commemorated the 400th anniversary of the first permanent English settlement in Jamestown, Virginia. * The 2008 symposium in New Orleans engaged more than 1,000 volunteers to work in community service projects to help rebuild post-Katrina New Orleans. * In 2009, President Obama introduced the final SOBU with his commitment to bring issues of importance to African Americans to the White House.The State of the Black Union DVD collector's edition is a limited edition compilation numbered and personally signed by Tavis Smiley. Partial proceeds from the sale of each DVD collection will benefit the work of the Tavis Smiley Foundation. The State of the Black Union: 10-Year Conversation Box Set Collection is available online at www.tavistalks.com for $150 plus shipping and hand ling.
Radio Facts: Dyson makes an interesting comparison between the three issues. He states that while black people are angry about gays using Civil...
Radio Facts: The African American Public Radio Consortium, in partnership with Baltimore member station WEAA-FM (Morgan State University), is launching the Michael Eric Dyson...