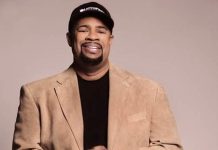 Radio Facts: RUSS PARR RATINGS RISE AS URBAN AC MORNING SHOW: Jumps from a 3.1 - 6.1 AQH Share In Just Five Months In just five (5) months since transitioning from the Urban format to Urban Adult Contemporary, The Russ Parr Morning Show has nearly doubled morning drive numbers in the key demo of 25-54 on WMMJ/ Majic 102.3 in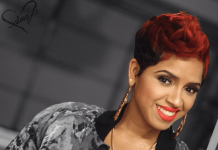 After speaking to Columbia Records/Compound University artist, RaVaughn for approximately an hour, I had the same response her mentor, Ne-Yo did - "What's wrong with you?" What I mean by that is, although her star is rising, I feel like her current level of ascension in the public eye should be far greater based on her immense talents as
Prince has finally started to embrace the internet. He joined twitter last week under the name @3rdeyegirl and he also has a YouTube page under that same name. If that wasn't enough, he also shows that he has a sense of humor. The cover art for his new single, "Breakfast Can Wait" says it all.
Radio Facts: Russell Simmons All Def Digital web series is shocking and unexpected to say the least ESPECIALLY since his open letter to Don Lemon. The parody is of how Harriett Tubman gained her freedom by screwing her "Massa." Yesm' it also includes all the bug eyed Ize's and Mmm Hmms.
Tyler Perry's For Better Or Worse based on his movie,  Why Did I Get Married?, follows the extremely volatile marriage of Angela and her husband of 13 years Marcus.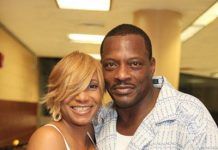 While I was watching this episode to review for Radio Facts fans, I realized this show could go on forever. It's AMAZING how many...