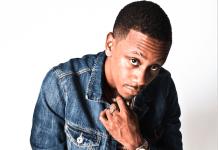 Translee is an Atlanta-based indie hip hop music artist who recently signed to TIP's Hustle Gang label. His M.A.O.T..P. Pt1 project served as a "ghetto gospel" to music lovers, spiting out lyrics focused on love, hypocrisy, life, struggle, politics and faith.
Shinners; singer-songwriters The Pierces; hip-hop artist Hoodie Allen;
Lecrae Songs from forthcoming album Restoration and New Book Chronical the Process of Healing.
ABC News Radio Announces a Live Town Hall with Robin Roberts Race and Justice: A National Conversation One-Hour Radio Special with special guests actor Hill Harper, rapper Q-Tip, ESPN columnist Stephen A. Smith, students from the Believe Charter School and pastor A.R.