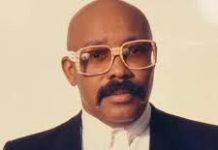 Gene Griffin died May 25th, 2009 from early-onset Alzheimers but one of the commenters states he thinks Gene Griffin died of Karma (see comments).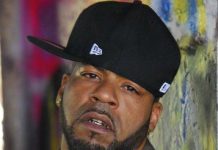 Originally posted on 2013-03-03 20:02:42 According to reports, On Friday March 1, 2013, Awood Johnson, known to the world as Mr. Magic (real name Awood Johnson), died in a car accident in Hattiesburg, Miss.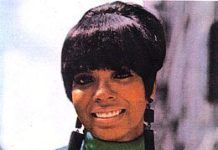 I feel like I cheated on this one because back in the early 90s when I was working at Urban Network as the...
Radio Facts: Rolling Stone can confirm that Aerosmith frontman Steven Tyler has entered a rehab facility to treat an addiction to prescription painkillers.
Radio Facts: I find this picture of Mike in front of the Mic disrespectful to those of us who have earned a radio career (laugh, I really could are less). These are the comments that have been coming in about Michael's show being canned in Detroit.
Radio Facts: A legend in the industry who chooses to remain anonymous sent this comment to me about the industry today. What do you think? (video of Jim Jones getting Tattoo) "...So talented youth rises.
Radio Facts: Well I was going to offer some discretion till I discovered the Sun Times put it on full blast. Article below...Talk about BUSTED...
Radio Facts: The Washington Inn is hosting an '80s party this Saturday to benefit a disc Radio DJey who died last year. Party Force Entertainers & DJs, together with inn owner Jim Brooke, welcome "all Washington Inn alumni and guests" from 7 p.m. till midnight Saturday.
Radio Facts: "The Drew Show" was dropped last Monday. Host Drew Steele, along with co-host Crista and sidekick Robert "Skittles" Kent, were let go. A new show is scheduled to debut this morning in the 6 to 10 a.m. slot.