ADVANCED CLIPS FOR "IYANLA: FIX MY LIFE" AIRING THIS SATURDAY, APRIL 7 ON OWN: OPRAH WINFREY NETWORK
[caption id="attachment_191650" align="alignnone" width="595"]
Photo Caption: In a new episode of "Iyanla: Fix My Life," Iyanla Vanzant is joined by Jackie who wants to mend a relationship with her firstborn daughter. Photo Courtesy of OWN[/caption]   Los Angeles – OWN: Oprah Winfrey Network's award-winning "Iyanla: Fix My Life" featuring six-time New York Times bestselling author, spiritual life coach and executive producer Iyanla Vanzant currently airs Saturdays at 9 p.m. ET/PT on the Oprah Winfrey Network.
In This Week's Episode:
Jackie has felt like the black sheep of her family ever since she gave birth to her daughter, Nikki, at the age of 16. When Jackie's mother assumed the duties of raising her baby, Jackie rebelled and ran away to a life of drugs, prostitution and violent behavior. Meanwhile, Jackie's older sister, Latonya, stayed behind to help raise Nikki and solidify a bond that Jackie has never been able to develop with her daughter. This bond has created deep resentment in Jackie's attitude towards her own daughter and sister, often resulting in Jackie flying off the handle in fits of rage towards her family. Iyanla fights to keep this family together. Following are advanced clips from episode airing this Saturday, April 7 at 9:00 p.m. ET/PT: Why This Woman Calls Her Sister the "Devil" and Scoffs at Her Plea for Help WatchOWN.tv/LaTonyaDoubtsJackie When 44-year-old Jackie wrote to Iyanla asking for help mending her broken relationships with her older sister and eldest child, Iyanla could feel Jackie's pain coming through her words. Jackie's older sister, LaTonya, however, doesn't believe a thing Jackie says. Iyanla Reacts to a Mother's Story of Selling Her Body While Pregnant WatchOWN.tv/JackieSharesHerStory Jackie, a mother of four, elicits a strong reaction from Iyanla Vanzant when she confesses to turning tricks when she was pregnant with her second daughter. A Guest's Disrespect Toward Iyanla Raises Eyebrows WatchOWN.tv/NikkiDisrespectsIyanla When life coach Iyanla Vanzant tells 28-year-old Nikki that it's inappropriate for family members to tell Nikki her mother's story, Nikki responds dismissively. "Okay, Miss Iyanla. Whatever." To watch a sneak peek of the episode (with embed code), click here: https://www.oprah.com/own-iyanla-fix-my-life/first-look-iyanla-works-with-sisters-harboring-secrets "Iyanla: Fix My Life" is produced by PIGEON for OWN with executive producers Paul Harrison and Iyanla Vanzant.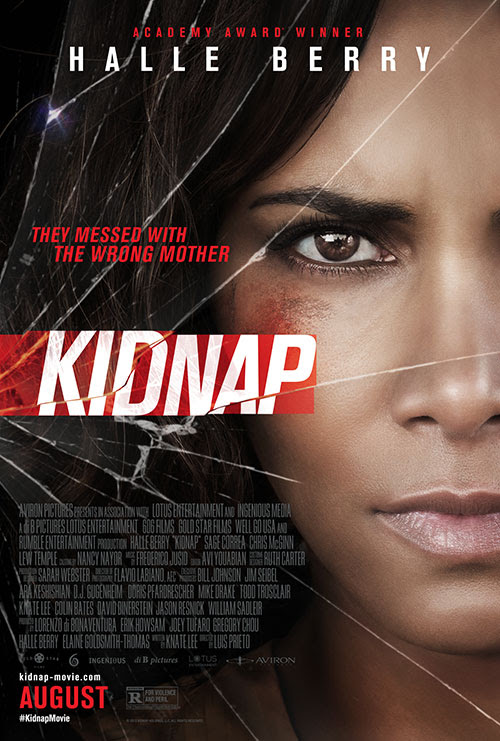 A typical afternoon in the park turns into a nightmare for single mom Karla Dyson (Academy Award winner Halle Berry) when her son suddenly disappears. Without a cell phone and knowing she has no time to wait for police help, Karla jumps in her own car and sets off in pursuit of the kidnappers. A relentless, edge-of-your seat chase ensues, where Karla must risk everything to not lose sight of her son. In this tense, action-fueled thriller, directed by Luis Prieto and from the producers of SALT and TRANSFORMERS, one mother's heroic attempt to take back her son leads her to ask herself how far she will go to save her child.
KIDNAP OPENS IN THEATERS NATIONWIDE August 4, 2017.
95.7 The GAME (KGMZ-FM) and 1st United Credit Union
It certainly  would be great to hear what Bobby Brown thinks of Cissy Houston. With all due respect to Tom Joyner and Sybil this is the crappiest interview I've ever seen or heard in my 27 years of working in the industry.
Local Radio Personalities Give Up Comfort of Own Home to Raise Toys for Toys for TotsPhiladelphia. Pa- In an effort to give every child in the tri-state a gift this holiday season, 100.3 the BEAT, Toys for Tots and Wal-Mart have partnered in an adventurous excursion to fill an entire school bus with toys.Starting December 9, the BEAT's on-air personalities Poochman and Izzo will live on a traveling school bus covering the tri-state at four different Wal-Mart locations over four days ending on Saturday December 12th.