R. Kelly Wants Herpes Claims Dropped and Homophobic Potential Jurors Dropped
Embattled singer R. Kelly has been in prison since 2019 on many charges including sex trafficking and racketeering. Jury selection began today for the trial that will start on August 18th in Brooklyn, NY. Kelly was moved to a facility in Brooklyn from Chicago in June.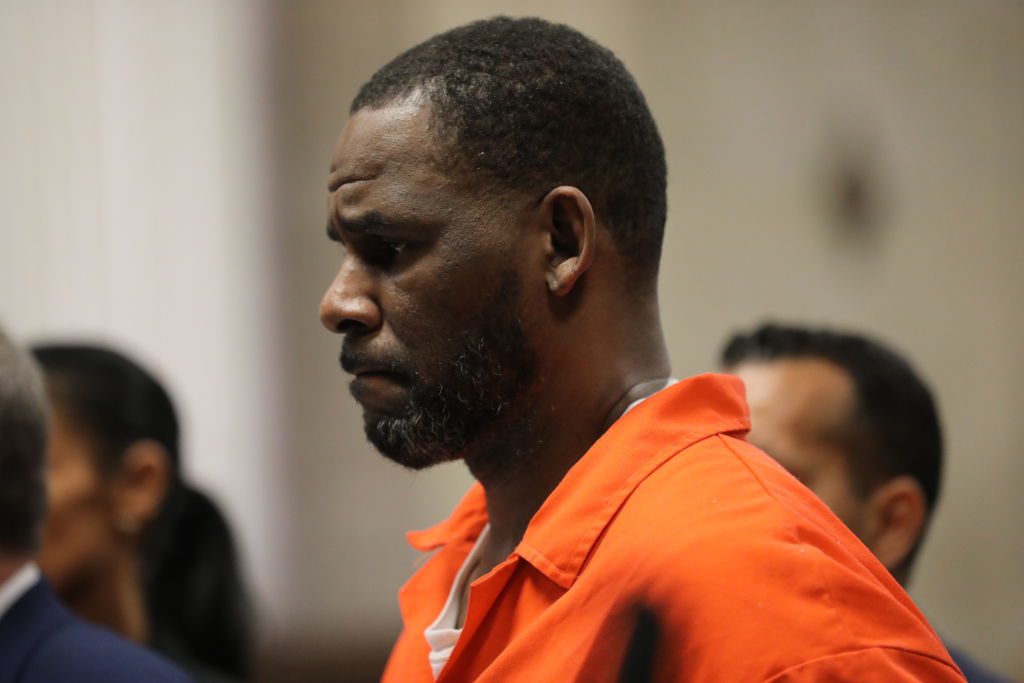 The court will allow evidence that R Kelly had a relationship with a 17-year-old male which got his defense team to immediately claim it was a last-ditch effort to nail him because the jury might be homophobic.
Now potential jurors will be questioned about their views on the LGBTQ community. Kelly is denying the allegations as he prepares for his trial.
There is no word on whether the male will be questioned on the stand. Thus far only half a dozen women and girls will take the stand according to USAToday
The questions being asked of potential jurors are "Do you have any views about heterosexual, lesbian, gay, and/or bisexual people that would affect your ability to be a fair and impartial juror?"
Kelly also wants the STD claims thrown out because Herpes is not "An acute bacterial venereal disease" as described in the court documents but it's a virus unrelated to STDs such as syphilis and gonorrhea, this is based on how the New York state department of health defines STDs.
Since the charges stem from two incidents in the state of New York where two women claim he infected them.
Will Trial be Televised?
No. Generally Federal courts do not allow TV cameras for criminal trials in the courtrooms. In addition to that, there are pandemic restrictions in place in NY and reporters will have to watch via closed-circuit TV. Press will be banned from the courtroom.
Amongst the charges, R Kelly is facing include sex crimes, including child pornography, sex with underage girls, and interstate sex trafficking, in the federal Northern District of Illinois in Chicago.
While indictments were handed down the same day, July 19, 2019, in Chicago and New York the Chicago trial date is up in the air because of the pandemic but the New York trial date will proceed.
R Kelly has pleaded not guilty to all charges in all cases against him.