I remember posting a story about a virtual rapper signed by Capitol, but I had not heard any of the music. I remember thinking, this is interesting and what kind of creation is this with all the human black kids who would give life and limb to be rappers and have a record deal?
Then I saw who was behind it. Anthony Martini has written some very interesting articles on NFTs and the influence they would have over the music industry in the future. He and his partner Brandon Le created the concept of FN Meka.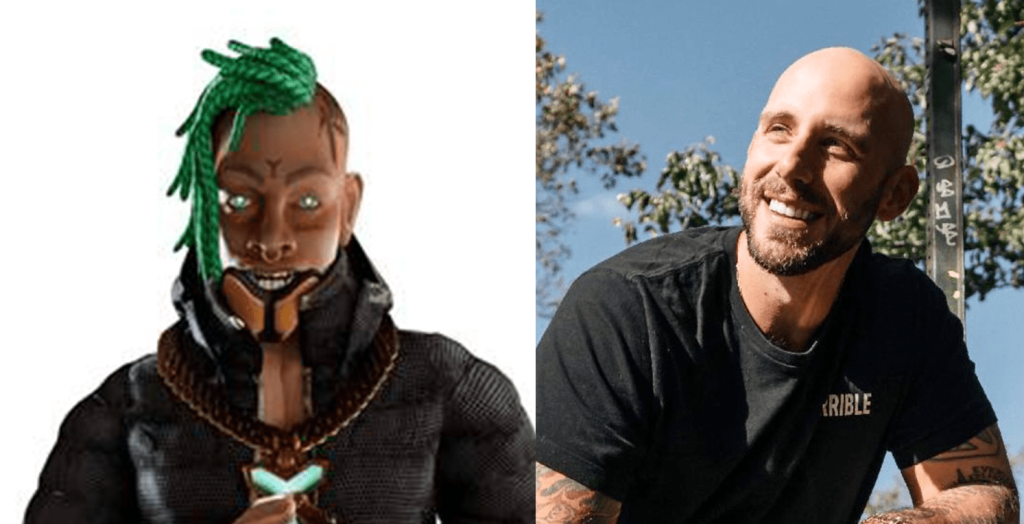 Now it all made sense. I watched a piece of video for a song called "Moonwalk" (see the video at the bottom of this story) where the AI project uses the N-word several times, and I could not understand the look.
He didn't look black, but he had braids, and as one Youtube reviewer posted, he looked like a knock-off regeneration of Tekashi69.
Several people posted on Youtube that the concept was weird and racist. One even calls it an "abomination."
Working in the industry for as many years as I have, I could not help but to wonder if this was an effort to see if rappers could be replaced by animated and/or AI characters.
Was this some sort of NFT concept to create an artist who could do concerts and release and sell his music digitally via NFTs?
Before this plane left the ground good, an organization called Industry Blackout got involved and wrote a scathing all-caps letter to Capitol records about how offensive and racist the character of FN Meka is/was.
The organization states that it's composed of black industry people but offers no detail on who the members are.
In an interview with Music Business Worldwide last year, Martini lambasted the record labels for having low success rates when it comes to signing artists and all the work it entails that ends up, from his perspective, to be futile.
Reading the article today after Capitol dropped the project is even more interesting. In one of his quotes to the industry trade, MBW Martini said …
"EVEN WITH ALL THE MONEY LABELS DEVOTE TO FINDING TALENT, THE SUCCESS RATE IS A PITIFUL 1%. NOW WE CAN LITERALLY CUSTOM-CREATE ARTISTS USING ELEMENTS PROVEN TO WORK, GREATLY INCREASING THE ODDS OF SUCCESS."
ANTHONY MARTINI, FACTORY NEW"
Industry Blackout, in opposition to the FN Meka concept, stated in their letter to Capitol …
"THE DIGITAL EFFICACY IS A CARELESS ABOMINATION AND DISRESPECTFUL TO REAL PEOPLE WHO FACE REAL CONSEQUENCES IN REAL LIFE. FOR EXAMPLE, GUNNA, A BLACK ARTIST WHO IS FEATURED ON THE SONG WITH FN MEKA, IS CURRENTLY INCARCERATED FOR RAPPING THE SAME TYPE OF LYRICS THIS ROBOT MIMICS. THE DIFFERENCE IS, YOUR ARTIFICIAL RAPPER WILL NOT BE SUBJECT TO FEDERAL CHARGES FOR SUCH."
"WE DEMAND THIS PARTNERSHIP BE TERMINATED, A FORMAL PUBLIC APOLOGY BE ISSUED, FN MEKA REMOVED FROM ALL PLATFORMS. FURTHERMORE, ALL MONEY SPENT BY CAPITAL RECORDS AND FACTORY NEW FOR HTIS PROJECT WILL BE ALLOCATED TO CHARITABLE ORGANIZATIONS THAT DIRECTLY SUPPORT BLACK YOUTH IN THE ARTS, AS WELL AS MARKETING BUDGETS FOR BLACK ARTISTS …"