Radio Facts: Radio Facts: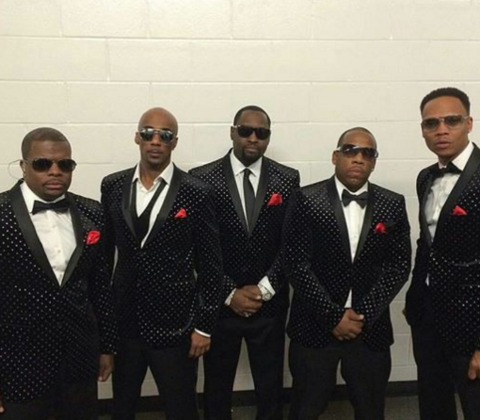 This past weekend, Christmas came early as WBLS 107.5, your #1 source for R&B, and SJ Presents welcomed "Christmas in the City", a once-in-a-lifetime musical experience! Fans escaped the cold and headed to Prudential Center in Newark, NJ to heat up the night with performances by Patti LaBelle, New Edition, Tyrese, Monica, and Jaheim. Hailed as one of the most memorable musical evenings of the decade, "Christmas in the City" was the ultimate way to start off your holiday celebrations!
Monica kicked off the night with a powerful series of hits and R&B tunes including "Don't Take It Personal", "So Gone", and "Before You Walk Out of My Life", before Jaheim took to the stage to serenade the crowd with his popular ballads including "Put That Woman First". As feelings of romance and love fell over the crowd, Tyrese came out to perform his classic hits including "Sweet Lady" and "How You Gonna Act Like That" before going into his latest single "Shame", off of the Black Rose album. Patti LaBelle brought out James Wright Chanel, from the famous Patti's Pies video, for a rockin' rendition of "Lady Marmalade", while New Edition closed out the show with the audience dancing to "Mr. Telephone Man" and more!