Radio Facts: Radio Facts: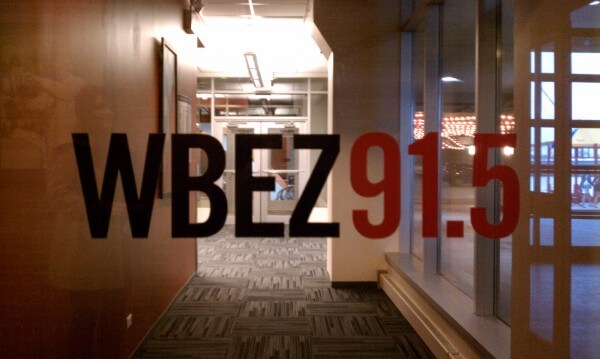 Chicago Public Media announced new details in a major digital expansion effort to create an innovative and responsive audience experience and bolster the Radio Station 's news and programming services.
Leading this charge is the newly created position of Chief Digital Officer, Michel Ballard. Ballard brings extensive experience in digital product development, technology and sales operations. She will oversee the Radio Station 's digital expansion and advance corporate sponsorship activities.
"The explosive growth of mobile devices has significantly shifted how audiences consume media," said Chicago Public Media President and CEO Goli Sheikholeslami. "To continue to fulfill our public service mission, Chicago Public Media must introduce the technological advances that allow us to reach our listeners in new ways. Such robust digital experiences will help us to reach and attract a younger, more diverse audience."
Over the next twelve to eighteen months, WBEZ plans to build a transformative digital experience unlike anything that exists in public media today—an experience that addresses three major trends: smartphone adoption, time-shifted listening and the connected car.
Chicago Public Media's planned digital products will allow listeners to:
Access programming on iPhones and iPads, Android phones and tablets, desktops, mobile browsers, and through emerging technologies such as wearables (Apple Watch) and in-dash entertainment systems
Choose between live streaming and on-demand experience
Play, skip and scroll through content
Quickly locate and play content through editorially curated lists, by topic or by program
Playback and save content
Receive recommendations and notifications based on usage behavior
Share content easily through compelling social features
Give in new ways and become a Radio Station member using innovative donation functions
These new, easy to navigate products will put listeners in charge of their experience and bring together in one seamless, responsive design, the variety of programming that makes public radio unique. Listeners will be able to access the WBEZ experience—local reporting, local shows and national programming—all in one place.