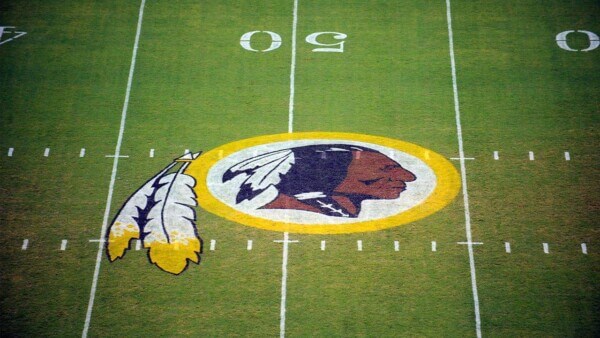 After years of requests to change the name and logo of the Washington Redskins; they finally decided to do the right thing and remove the racist name and logo. I won't give them kudos for doing what they should have done when the meaning behind the word was brought to their attention years ago. At one time, the organization reviewed it and decided there was no need for a change. In fact, the team owner, Dan Snyder had said he would never change the name. Enter 2020, people are starting to listen and make changes; especially when corporate sponsors threaten to pull their sponsorship from the team and the stadium. The name and logo will be changed although the new name has not been shared; it will consider the history and tradition of the organization as well as the community it represents. Their coach Ron Rivera will be part of the group deciding on a new name.
The Washington team has a racist past as they were one of the last teams in the NFL to sign a Black player. Since the murder of George Floyd many in the country have started removing statues and other symbols of racism. I wonder if other professional teams like the Kansas City Chiefs, Atlanta Braves, Cleveland Indians and Chicago Blackhawks are feeling the pressure to make a change. The Cleveland Indians are at least discussing it while the Blackhawks say their name is in honor of Blackhawk and the Braves have no plans to address it.
Native American activists are happy with the victory to remove the racial slur as the name. Removing symbols and statues is great, but there needs to be more action to make impactful changes in every community in the United States. The fight for equality and an end to police brutality won't stop because a name has changed, a statue was removed, or Black Lives Matter is painted on a street. There is a need for real change and while this is a nice start, it doesn't stop here.