WASHINGTON – Howard University Vice President of Research Bruce Jones, Ph.D. sat down with the 18th President of Rensselaer Polytechnic Institute, Shirley Ann Jackson, Ph.D., for "An Evening with Shirley Jackson," a conversation on her distinguished career and what it means to be an underrepresented majority in the sciences. The event was coordinated by the National Science & Technology Medals Foundation (NSTMF), and supported by Rensselaer Polytechnic Institute and the Howard University Office of Research. Jones moderated the conversation inside the Founders Library Browsing Room before an audience of Howard University students and faculty, and visiting science, technology, engineering and mathematics (STEM) experts.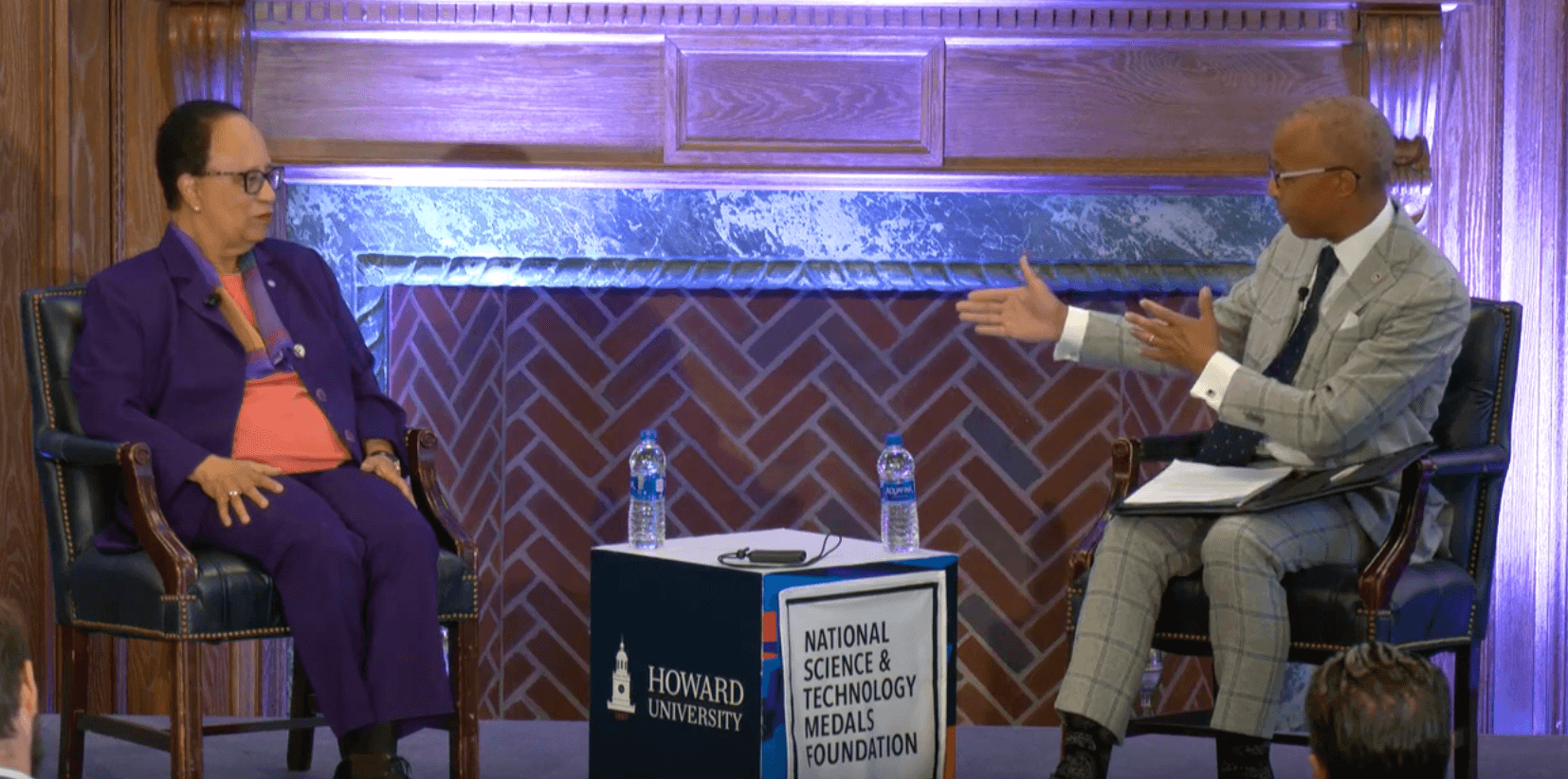 "When we think about defying the odds, we usually think about achieving the impossible. We usually think about greatness and excellence, not just in theory, but in practice. When you usually think about individuals who are capable of engaging positive transformative change – you are the personification of what is meant by defying the odds," said Jones. "We are so grateful that you are here on this campus and appreciative that you can share that experience and wisdom with us."
Jackson is widely known as the first African American woman to earn a Ph.D. from MIT. She's also the first African American woman to be awarded the National Medal of Science, which Jones cited the award as the nation's highest honor in science and engineering. President Barack Obama presented the award to Jackson in 2016 for her work in condensed matter physics and particle physics, and for science-rooted policy achievements. It's a celebrated award that Jackson considers her highest accolade.
"President Obama really appreciated the importance of bringing science into public policy, decision-making and addressing major challenges and opportunities for our country and the world," said Jackson.
The conversation touched a range of points, from the significance of her time at MIT to a detailed look at the noteworthy experiences that shaped her career, such as serving as chairman of the U.S. Nuclear Regulatory Commission (NRC) from 1995-1999. Jones says Jackson found her way to the top of a field that has traditionally been driven by white males. Also, doing so during a time of deep racial divisions among Americans. Out of her freshman class of 900 students, Jackson says seven students were black. A faculty member once told her, "colored girls should learn a trade."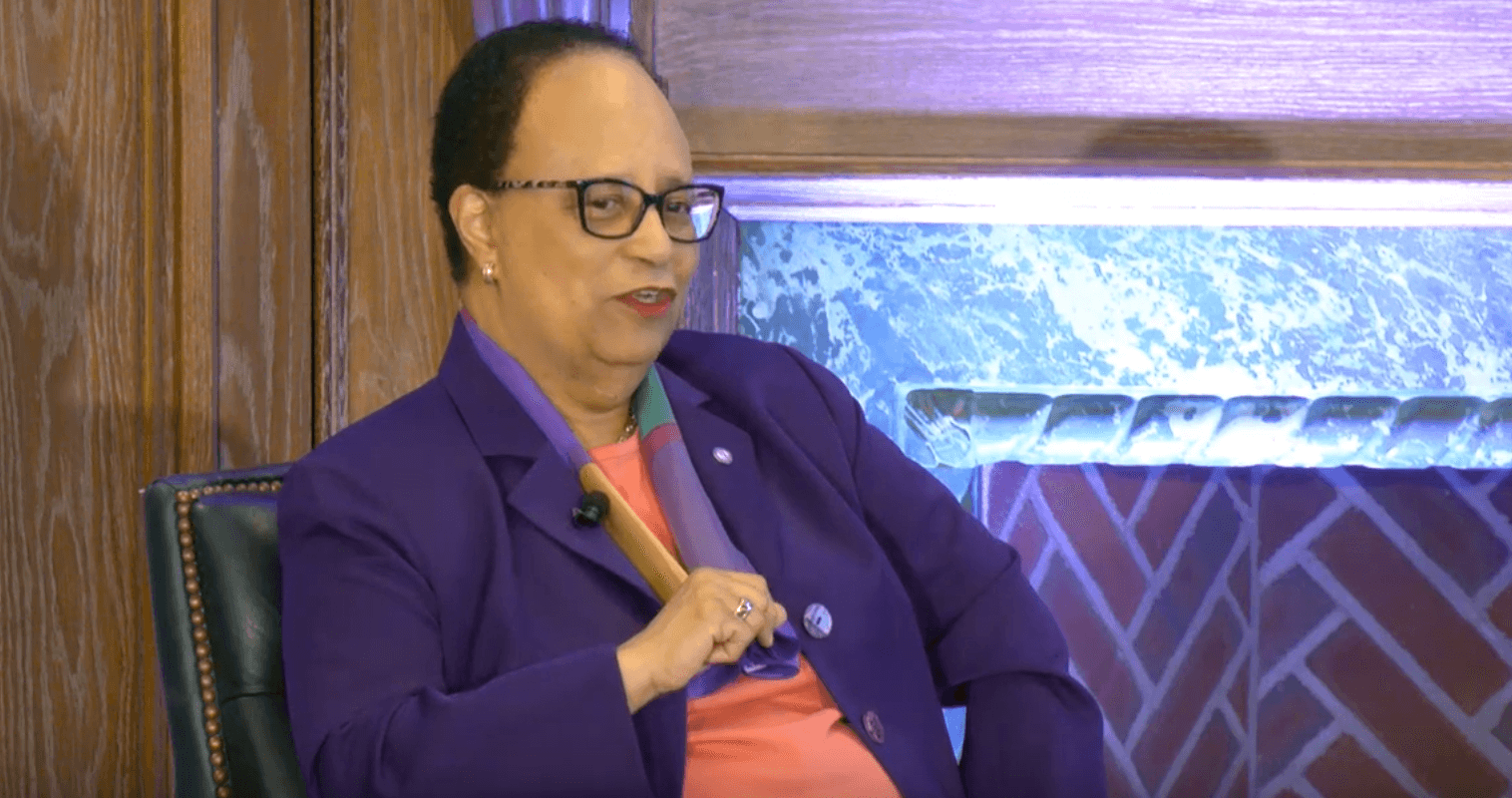 "I was rather demoralized," she said. "Then I said, 'well, I guess my trade needs to be physics."
While Jackson capitalized on similar incidents to take ownership of her intelligence, some argue decades later misrepresented groups are still fighting for recognition. Jones referenced a report released by the National Academies of Science Engineering and Medicine, titled, "Minority Serving Institutions: America's Underutilized Resource for Strengthening the STEM workforce." Jackson commented on the report's mention of intentionality, regarding efforts to add more women and minorities into STEM fields.
Pages: 1 | 2 | Single Page