From this perspective, it's easy to get a national scope of who we are, where we are, and what we need to do as a black industry community.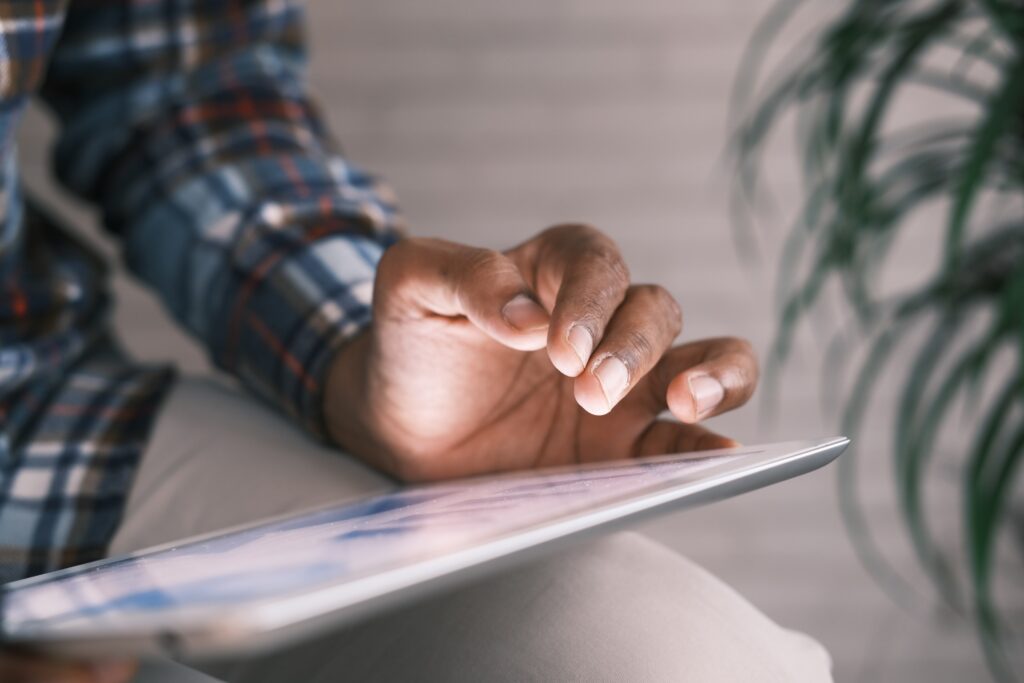 I wanna report on what I see as the most important elements of the industry that we should definitely be paying more attention to as well as the things that we need to work on. Let's get some of the lighter stuff out of the way first….
I have contemplated changing the Radio Facts name for the past eight years but finally realized the foundation is great and the name is not the problem, it's the content that had to be tweaked.
I would be lying if I said I did not become extremely frustrated with black radio people who were not willing to be interviewed but loved getting the news. It was no longer fun and it became a "job" to get radio and record industry people to talk and so I decided to stop. Entrepreneurs are not in it to work, we are in it to fill the gaps for our passions.
In addition, we posted a lot of content to promote others who did not return the favor over the years or supported "others" when they got their budgets so we stopped that too. Mostly on the advice of a very successful friend of mine who told me, if you give sh away, they will never see the value. As late as today someone asked me to promote something and when I explained that we charge for that, he asked me to pay him (lol). I know he's either getting paid or getting something out of it so why can't I when I post it? Needless to say, it won't get promoted. Does that mean EVERYTHING fits under that banner? No, some things will get through our security but clients get carte blanche. Please note.
I say all that to say that's the first thing I want to talk about.
Know Your Value or It Will Be Determined for You
So we have removed over 15,000 posts that will be transferred to allradionews.com for those who are looking for an archive of industry news. It was time to focus on SEO and greater returns so you will see a difference in the brand. 
Radio was a "niche" industry but now with podcasting, streaming, audiobooks, and personal playlists …  its' a super niche industry.  We have been beta testing regular content pertaining to the black community over the last couple of months during the weekends and we have fully implemented the strategy. Here are the results. 
Here is a chart of this week since we have started doing more commercial news. See Tues and Wed and you will fully understand why we are making the change. These are visits per day in the first official week. The 8th thru the 11th is specifically industry news days and content. The world has no interest in industry people. Sorry, it's just how it is, they are interested in the stars more than anything and a lot of that IS on us….
Chart Conclusion
Black industry people do not promote themselves
People don't know them as a result
Industry news doesn't interest fans of the music industry or the general public
Even industry people are more interested in news outside the industry
Social Media is the biggest draw for Radio Facts
I was talking to a good industry friend the other day about this chart and he said Black people are taught to serve instead of lead and that we have a tendency to not want to "ruffle feathers" instead of making much-needed changes in the industry.
Ironically that is the one-sentence I have heard from most black PDs over the years as well as record execs. "I'm not trying to ruffle any feathers and I'm trying to keep a low profile, you know how these white folks are." Yes, I do which is why I greatly enjoy ruffling feathers. One would tend to think racism is alive and well in the industry by these sentiments? Uh, newsflash IT IS! 
Black Industry Names, Most Read Stories, Most Requested 
Whenever we post stories about these individuals the links are clicked immediately and a large percentage of our mailing list wants to read about them and what they have to say. 
Ironically, each one of these people has repeatedly promoted themselves, reinvented themselves, or aligned themselves with major stars. Some are multi-talented and even entrepreneurs. To that end, none of them wait for opportunities, they create them. 
Jon Platt
Charlamagne (does very well outside the industry for our news as well)
Angela Yee
DJ Envy
Frank Ski
DL Hughley (does very well outside the industry for our news as well)
Nick Cannon 
Sylvia Rhone
Kevin Liles
Rick Party
Rickey Smiley 
Non Industry Names, Most Read Stories, Most Requested
Kevin Samuels
Judge Joe Brown
Joe Budden
Candace Owens
Tyler Perry
Radio Corporations who Promote their Talent, Events and Send the Most Press Releases to Radio Facts 
Radio Corporations Radio Facts Audience is MOST Interested in.
Supporting and Not Supporting black industry business
One of are the things I constantly hear is "Yo Kev… you're the last man standing."  That's a compliment but it's also unfortunate for our industry because there should be other industry trades or news organizations that target the black industry audience but I can honestly see why there are so few and I don't think the future holds a lot of promise for more black industry trades.
Why? Because black industry people don't promote themselves. I also believe in keeping people of all ages in my wheelhouse and morphing myself into other things. I am creative by nature and I get bored very easily so I constantly change. In today's industry that's a plus.
On the other hand, perhaps Black industry people no longer care about having a voice to represent them as well, I'm not sure but I'm sure not going to sit idly by and wait for the answer … anymore! 
A lot of it has to do with the support (or the LACK of support) of the black industry. I've done so many things early on in my career having no idea that I was on the right path for the future by constantly and consistently doing many jobs and reinventing myself. I just reinvented myself again. 
In order to get this point across I to need to briefly make it about me. There have certainly been situations where I could have been blackballed or kicked out of the industry by certain people who didn't want to see me succeed but I had too many skills and experiences up my sleeve and more than one option so their efforts were futile at best. 
For example when I got fired from Urban Network in the early 90s a certain (now late) messy woman who worked in the hip hop industry who pretended to be a friend said horrible things about me and why I got fired. None of which was true. But it left a scar on my name until I flipped it and I left the trade industry and got on at KKBT as a jock, at the time the hottest station in the nation in the early 90s. 
Urban Network had no influence on the radio side like that and by that time I had also been a program director in my mid-20s. When I got fired from The Beat when they did a clean sweep of all the black male talent I started Radio Facts from what I learned at Urban Network. I was pivoting and playing a game of chess and I wasn't even aware of it. 
To that end that's my first point…
"If You Only do One Thing, You Can Lose EVERYTHING" KR
Your Greatest VALUE and LONGEVITY in our industry lies in having MULTIPLE Skills and ABILITIES 
Over the years, I have seen very little of this not just from jocks but from Black PDs. When you work on the trade end BELIEVE me you hear and KNOW EVERYTHING. I know everything about everyone much more than I care to know and I'm often surprised at what people tell me about themselves but they know they can trust me. There is a LOT I don't and will never post.
So operating under the radar is pretty impossible in our industry. Also trying to keep things undercover doesn't really add up when you consider the industry that we work in. Basically marketing and promotion?
There is a prevalent "one-trick-pony" "I'm not trying to ruffle any corporate feathers, you know how these white folks are" thinking concept that comes with a very high price in a communications industry where EVERYTHING is about promotion even SELF PROMOTION.
Sitting idly by and simply working every day without planning, working towards and promoting your own future is not a good idea and I see a LOT of it. 
"There is no Profit when there is no Investment." KR
Necessity is not just the mother of invention, it's the behemoth of RE-invention.  Let me dig a bit deeper in getting my point across and this is from YEARS of witnessing a common situation that I don't want to see any more black industry people fall prey to but if you choose to, at this point be my guest. 
"You can die waiting for an opportunity that never comes or thrive by creating one"  KR
I cannot tell you how many times I've seen people literally, LITERALLY DIE, while doing Radio Facts, who insisted on waiting, complaining and being depressed, and taking no action to turn the tide. LITERALLY, DIE!!!  It is always the exact same formula 99% of the time. And I've talked about it several times and I need to say it over and over again. Radio is a Springboard NEVER a Recliner.
Typically a young jock becomes a vet, they have been a one-trick-pony for years. They think they can retire in radio and that rarely happens, all of a sudden they find themselves out of work because they have aged out or the opportunities are becoming more limited or the inevitable format switches. 
They start to make "return-the-favor" calls trying to find new opportunities in their 40s and 50s (even in their 30s today). Their calls are not returned or are very short and they get frustrated and start to fall prey to depression. 
Eventually, they isolate and the depression turns into an illness, and then they die!
I have always believed depression is caused by a lack of fulfillment in our lives. Something is missing and it's either out of our control or seemingly impossible to attain. There are literally people who are addicted to radio in a way that I never knew. 
I have seen this happen more times than I care to remember. Otherwise qualified industry people from radio shut out who did not take advantage of other opportunities during their youth and tenure in the industry.
The truly odd and beneficial attribute today is the age limit has been pretty much been removed. I know people with no experience as broadcast professionals in their 50s making $20k a month on YouTube and younger jocks are waiting for a job that pays even less than that in another city in a yaer.
I have repeatedly pushed this concept over the years until I realized it was not only falling on deaf ears but more importantly, I needed to take my OWN advice and do it myself and stop wearing myself out. 
If You Keep Taking a Horse to Water They Don't Want to Drink YOU will Become Dehydrated
While we all may have a great love for the industry at some point that love may become unrequited and we have to be prepared to divorce it if need be. 
Conclusion: 
Nobody owes you a return favor
You can die waiting for someone else to give you an opportunity or a break
You don't have to struggle in today's industry
If you depend on radio only you will be disappointed
Do as much as you can while you can so that you always have a financial cushion
If you want to keep living, keep working, getting up each day with a purpose and goals is paramount