Radio Facts: Radio Facts: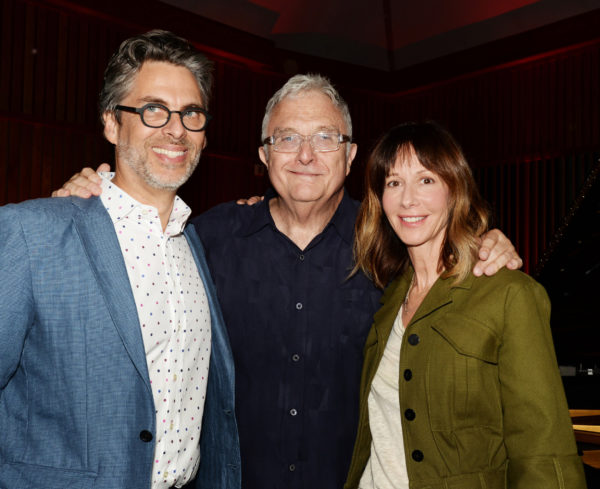 At Universal Music Publishing Group's first Storytellers event held at Capitol Studios featuring guest artist Randy Newman, Jody Gerson, UMPG Chairman and CEO, announced company has struck an exclusive, worldwide music
publishing
deal with
Pulitzer Prize-winning
author and lyricist
Michael Chabon
.
Through the deal, the company will work to foster new creative opportunities for Chabon in music, and to administer his works on
Uptown Special
worldwide for synchronization in film, TV, games and other media. Chabon made his
successful
debut as a songwriter in collaboration with artist and multi Grammy-winning producer
Mark Ronson
on his No.1 album,
Uptown Special
(RCA). Chabon co-wrote lyrics for nine of the album's eleven tracks.
"Having been an admirer of Michael Chabon's work as an author and so impressed by his lyrics on Mark Ronson's album, it's very exciting to have him now part of our UMPG family and on our roster of songwriters. It's only the beginning for him in music," said Gerson.
Ronson, a fan of Chabon's work as an author, approached him to write lyrics for
Uptown Special
though Chabon had never been active in songwriting or music on a professional level. The artistic partnership blossomed with Chabon's lyrical contributions helping the album become both a critical and commercial success. Since its release mid-January,
Uptown Special
has sold hundreds of thousands of copies in the U.S. alone and reached No.1 in the UK, No.5 on the Billboard 200 albums chart and went Top 20 in Australia, Belgium, France, the Netherlands, Ireland and Switzerland. The album's second single, "Daffodils," features lyrics from Chabon.
As a novelist, Chabon won the Pulitzer Prize for Fiction in 2001 for The Amazing Adventures of Kavalier & Clay. Other novels by the author include The Mysteries of Pittsburgh, Wonder Boys, The Yiddish Policemen's Union, Gentlemen of the Road and Telegraph Avenue, among others.