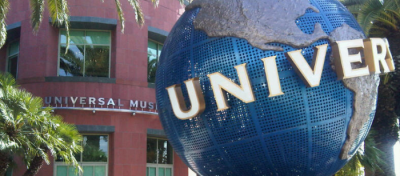 UNIVERSAL MUSIC PUBLISHING GROUP ANNOUNCES  MAJOR NEW FEATURES IN ROYALTY WINDOW  ONLINE ACCOUNT PORTAL
 UMPG One-Click Advance service allows account holders the ability to view current balances and request an advance on incoming royalties for no additional fee
Universal Music Publishing Group (UMPG) today went live with major new enhancements to Royalty Window https://www.royaltywindow.com, the company's state-of-the-art online royalty account portal accessed by thousands of songwriters and UMPG publishing partners worldwide.
Royalty Window account holders can now see balance updates as royalties are processed during the royalty period. Additionally, UMPG's new "One-Click Advance" service gives writers the ability to request an advance against their incoming royalties at any time for no additional fee. The new features debut today for account holders in the US and UK with a roll out to the rest of the world over the next year.
"Because of our industry-leading technology we're able to continually develop new features and services that meet the needs of our songwriters. Universal Music Publishing Group continues to be at the forefront in offering the very best system and global copyright administration worldwide," said Jody Gerson, Chairman and CEO of Universal Music Publishing Group.
UMPG was the first major global music publisher to provide an online account portal for its songwriters. Since 2008, the company has provided songwriters an unprecedented level of song detail, 24/7 online access to royalty statements, payment information and royalty data in Royalty Window. The company also offers a suite of additional analysis tools and personalized income tracking services. Additionally, in 47 countries over one-third of UMPG's core employees are dedicated local royalty and copyright administration experts that give personal service to ensure accuracy, keep local societies in check, and to maximize efficiency, payment flow and creative opportunities in each market.
"Innovation, technology and a significant administrative presence in all major global music markets are the keys to maximizing income and opportunities for ourselves and our writer clients." said Michael J. Sammis, EVP-Operations and Worldwide Chief Financial Officer.  "We continue to concentrate our efforts on these and other priorities of our writers including increased transparency, access and best-in-class administration globally."
As UMPG is the leading provider of global Film/TV copyright administration, Royalty Window is also used by top entertainment and business managers, and major film studio partners.