Alt-pop singer-songwriter L Devine returns with her first release of 2021, "Girls Like Sex," out today via Warner Records – listen HERE.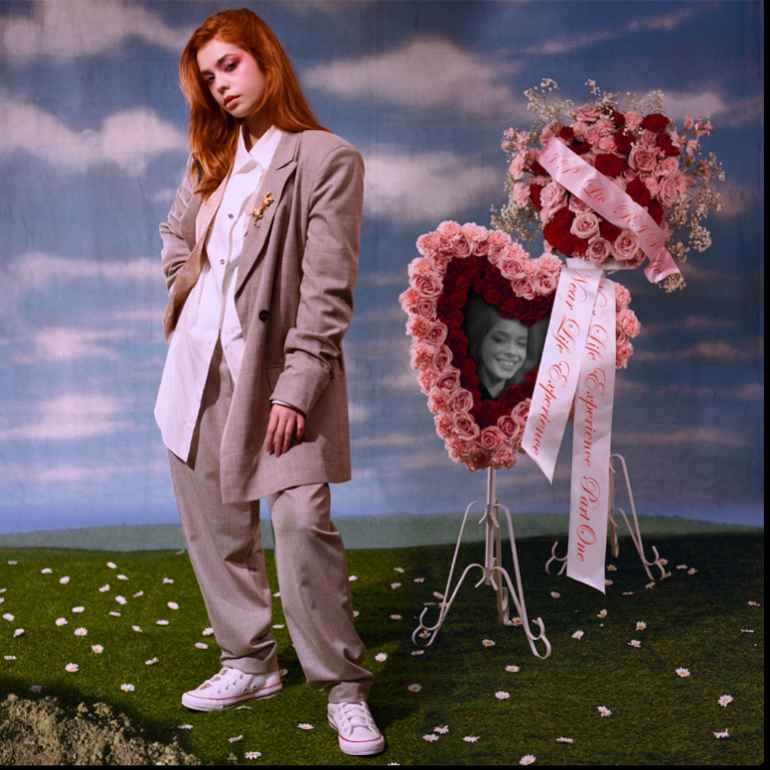 This is the first single from her forthcoming EP, Near Life Experience: Part 1, which will be released on July 23rd – pre-order HERE. "Girls Like Sex" is a sex-positive homage to the '80s and showcases L Devine's adventurous sound and creativity. Her personality bleeds into the track with relatable and revealing lyrics. 
Of the song, L Devine stated, "For me, this song is about reclaiming my sexuality and flipping the tired old narrative that sex is for men and feelings are for women on its head. I want the song to empower women having casual sex. Production-wise, I love how the song disguises itself as sweet and innocent to begin with but then the pay-off is so tough and dirty.
It's basically a 'fuck you' with a smile! I wanted to make sure the song came out in time for Pride as I feel queer icons and queer artists have always been the artists who weren't afraid to talk about sex in their music and make it fun and liberating." Near Life Experience: Part 1 is the forthcoming project from L Devine. The 7-track EP will include "Girls Like Sex" along with four new songs – "Priorities," "Off The Grid," "Be In Her Bedroom," "Wish That You Saw Me" – and previous singles "Don't Say It" and "Naked Alone."
Full tracklisting below. About the EP, L Devine commented, "I wanted to push the boundaries of pop music but at the same time, really hone in on the lyrics on 'Near Life Experience.' As a whole, this project is a lot more introspective than my previous releases. It's about self-evaluation. The songs are all different moments of heart-searching, whether about my mental health, who I am in a relationship, my expectations as a woman, or whether I'm good person or not.
The title is a play on words of near-death experience. To me, it symbolizes all the times I thought I nearly knew what the experience of life meant, only to be proven wrong. And that I definitely do not have it all worked out."  Determined to overcome the odds at the start of lockdown, L Devine became one of the first artists to pioneer virtual shows when her URL Tour reached over a million people via Instagram, Twitter, Facebook, TikTok and YouTube.
Additionally, she moved home to Newcastle and spent lockdown finishing what would become 'Near Life Experience: Part 1' and 'Part 2,' while releasing collaborations with Route 94 ("Sad Songs") and Tinie Tempah & Torren Foot, ("More Life").  She also released Season 2 of her podcast, "L Devine's Growing Pains," with guests including MNEK, Florence Given and Sam Fender. With Near Life Experience: Part 2 and a 10-date UK Tour planned for later this year, 2021 is set to be an exciting year for L Devine!  
TRACKLISTING:
1.    Priorities
2.    Off The Grid
3.    Be In Her Bedroom
4.    Wish That You Saw Me
5.    Don't Say It
6.    Naked Alone
7.    Girls Like Sex