Radio Facts: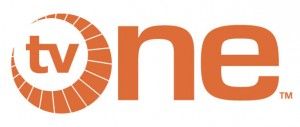 TV ONE PREMIERES VERSES AND FLOW THURSDAY, NOV. 10 FROM 11 PM "" MIDNIGHT ET WITH BACK-TO-BACK HALF–HOUR EPISODES
— Variety show engineered by Lexus is hosted by Hill Harper and features spoken word and soulful performances Nov. 10 by top artists, including Ledisi, KEM, David Banner, M'reld Green, Thea Monyee and TV One's own Cathy Hughes —
Nov. 9, 2011, Silver Spring, MD – On Thursday, Nov. 10 at 11PM ET, TV One premieres a double episode of Verses and Flow, a new, eight-episode, half-hour variety show hosted by actor and best-selling author Hill Harper.   Taped in Atlanta at the King Plow Arts Center, each episode will feature a performance by a neo-soul, R&B or Hip Hop artist, as well as spoken word and poetic performances by intriguing poets. Harper will introduce each segment of the show, which will also highlight the resurgence of spoken word.
The premiere episode Nov. 10 at 11 PM features performances by Grammy-nominated music artist Ledisi and spoken word by M'reld Green, Aaron Samuels and TV One's   own Cathy Hughes, founder and chairperson of Radio One and host of TV One on One with Cathy Hughes!   The episode at 11:30 PM features the Grammy-nominated music artist KEM and spoken word by Thea Monyee and David Banner.
On November 17, the episode will include songstress Estelle and poets Javon Johnson, Charles Peters, and Chauncey Beaty. Upcoming shows will feature such talent as Tyrese, Pharoahe Monch, Angie Stone, Bone Crusher, Naturally 7, Melanie Fiona and Marsha Ambrosius. The show will air regularly Thursdays at 11 PM ET, with the exception of Thanksgiving night.
Verses and Flow is sponsored by Lexus. Previously, Lexus was known for its regional events (in markets such as Los Angeles, Atlanta and Dallas) called "The Lexus Listening Lounge," which was designed to showcase music and creative content in smaller venues to predominantly African-American customers. Creating a new and innovative vehicle in Verses & Flow, Lexus now has a national platform to engage African American and general audiences.
In addition to the shows on TV One, exclusive content from Verses and Flow will appear on Lexus' Luxury Awaits (www.luxuryawaits.com) portal. At this portal for African Americans, Lexus will highlight stellar performances to demonstrate that not only does Luxury Await this audience"¦but compelling entertainment awaits them, as well.