Transgender Woman, Tenika Watson in Accident with the Late Teddy Pendergrass Finally Speaks Out and Tells her side of the story

In 1982, Teddy Pendergrass was on top of the world. He had just exited the group that gave him his start, Harold Melvin and the Blue Notes.
There was supposedly dissension with the leader of the group Harold Melvin, who many industry people state was jealous of Teddy's appeal with the ladies and his stellar talent.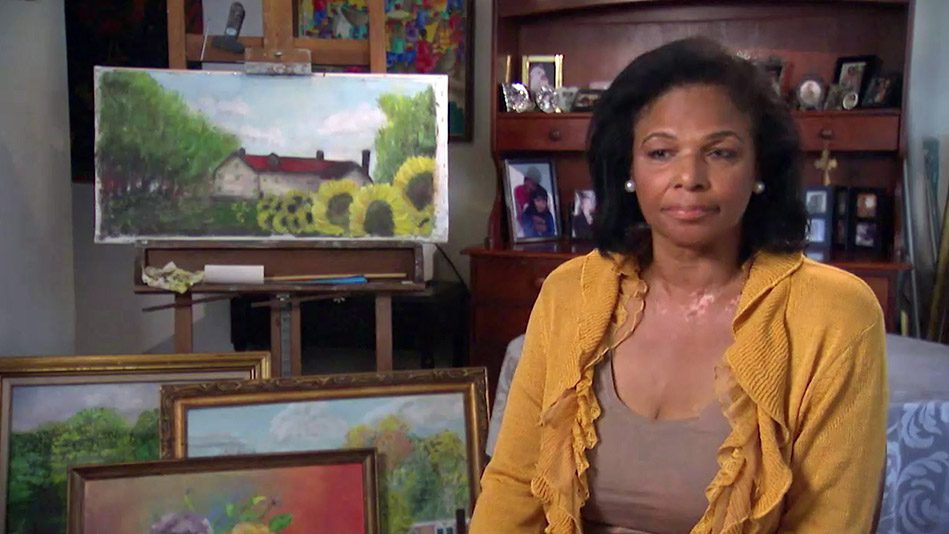 Teddy had put the group on the map and now it was time to pursue a solo career. He was almost instantly a huge soul singing sensation who had to duck panties and bras flying on stage from women in the audience who would have given life and limb to be with him.
A black man having a relationship with a transgender woman, even today in a world of more acceptance, is still considered taboo and fodder for supreme ridicule, but adding that the man is a successful hardcore-masculine-ladies-man-superstar-soul-singer in 1982 was beyond comprehension and an instant career-ender. Women were CRAZY for Teddy Pendergrass and the scandal all but left their sexual quests for him catatonic. They realized THEY really DIDN'T know Teddy Pendergrass… by now!
And perhaps they never, never, never REALLY knew him. At the height of his career, Teddy Pendergrass saw all hell break loose in one night. Seeing a transgendered prostitute named Tenika Watson at a club in 1982, the singer spoke to her and was ready to leave and so was she. They got in the car and the rest is R&B history.
Teddy Pendergrass Car Accident with Tenika Watson
The world of marketing and promotion can often be unfortunate because it turns humans into products with no error stamps (at least back then) and while a man or woman should be able to date and have a relationship with whoever they want, female fans felt that Teddy was theirs and he owed it to them to be who THEY wanted him to be, after all, they were buying his albums, weren't they?
Just when fans were trying to get a grip on the news that he was paralyzed in the accident the additional shock that there was a transgendered woman in the car with him sealed his industry future and fate. Teddy Pendergrass had to have been absolutely devastated by the scandal that not only left him paralyzed but also desecrated his career as a successful R&B singing ladies man.
He never addressed the situation and in the years following much speculation and distasteful jokes were made endlessly penalizing Teddy for the situation.
MORE STORIES ABOUT TEDDY PENDERGRASS

On the night of the Teddy Pendergrass Car Accident, Tenika Watson, a transgender woman, and former prostitute describe what really happened the night she got into the car with Pendergrass more than 30 years ago.
In this video clip, it is evident, according to Tenika, that she and Teddy were having a lengthy affair and they had not just met that night … she states she met him in the 70s before the accident happened in 1982. In addition, it appears Teddy's car may have been rigged by an enemy (enemies) per Tenika's description of what happened that night while he was in the club.
While she doesn't speak of it in this clip it also appears that Dr J's ex-wife, Turquoise Erving, was not in the car as speculated for years. Since they were leaving a club, that part may or may not be true.
Through it all, you have to give credit to Teddy for his courage and determination.
He knew his career would never be the same but he continued to record, even reaching number 2 on the R&B charts with Joy, years after the accident. He lived more than 20 years after the accident when doctors predicted he would only live for 7.
This is the second time in recent weeks that the late Teddy Pendergrass has been in the news, recently his son was accused of submitting a false will on Teddy's behalf. Also, Teddy's old label in Philly has been torn down here. (see video clip below)