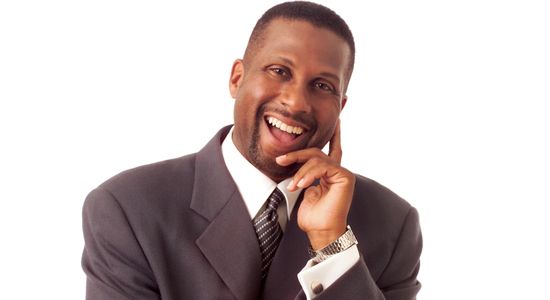 Tavis Smiley played a integral part in it. Has Tavis suffered irreparable damage from his personal distaste for President Obama and his most recent (and self humiliating) attack on the Rev Al Sharpton? (Sharpton obliterated Smiley after Smiley attacked him in the press) Looks like the event he hosted or co hosted for many years has been taken over. Has Tavis' invitation gotten lost in the mail?
TV ONE TO AIR COVERAGE OF THE "NATIONAL ACTION NETWORK FORUM: MEASURING THE MOVEMENT 2011 WITH AL SHARPTON" THIS SUNDAY, APRIL 17
– – – Taped in New York last Saturday, the forum is designed to formulate and commit to actionable goals to help advance the African American agenda over the next year, was moderated by "Washington Watch" host Roland Martin and hosted by radio's Tom Joyner —
Apil 14, 2011, Silver Spring, MD – – TV One will air coverage of the Measuring the Movement program sponsored by Rev. Al Sharpton's National Action Network that took place in New York on Saturday, April 9. The forum is designed to formulate and commit to actionable goals that will advance the agenda of African Americans over the next twelve months in the areas of political power, economic power and social/cultural influence. Moderated by TV One's Washington Watch host and CNN contributor Roland Martinand hosted by radio industry icon Tom Joyner , "National Action Network Forum: Measuring the Movement 2011 with Al Sharpton" will air on TV One this Sunday, April 17 from 10 AM "" Noon ET.
The two- hour program will pre-empt TV One's hour-long weekly public affairs series WASHINGTON WATCH WITH ROLAND MARTIN, (which normally airs 11 AM Sundays) beginning an hour earlier at 10am.
A host of top African-American government, education, religious, and cultural leaders who participated in the forum included: Rev. Al Sharpton; NAACP President and CEO Benjamin Jealous; President of the National Newspaper Publishers Association Danny Bakewell; Associate Director, White House Office of Public Engagement & Deputy Associate Director of the Office ofIntergovernmental Affairs Michael Blake; President and CEO of the National Coalition of Black Civic Participation Melanie Campbell; National Executive Director of the National Action Network Tamika Mallory; Professor of Finance at Syracuse UniversityDr. Boyce Watkins; MSNBC Contributor Jeff Johnson; Founder & President of Youth in Action, Mary Pat Hector; and Rapper and Political Activist Che "Rhymefest" Smith.
The forum, which closed the National Action Network's four-day annual convention in New York, was held at the First Corinthian Baptist Church on Saturday, April 9.