Who were the BEST Black Male Singers in Groups in the 90s?
Who are the Top 10 male R&B groups from the '90s? In my humble opinion, the '90s brought some very good R&B to the radio and to the world with the emergence of groups like Jodeci, Guy, Boyz II Men, and a host of others. We wanted to know what was the undeniable top 10 male R&B groups from that era so we took our question to the streets, well at least the internet to determine which groups would reign supreme. Click NEXT above or below to see the next group.
10. Silk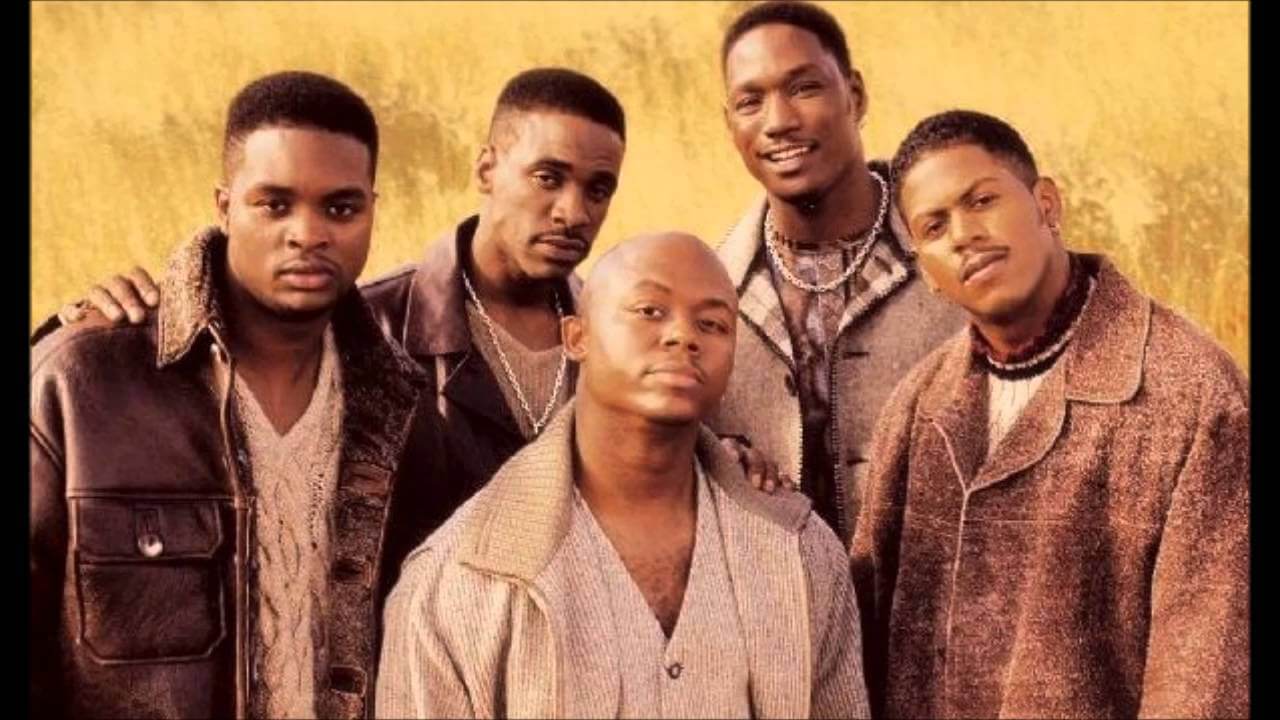 SILK – Discovered by R&B crooner, Keith Sweat, Silk is best known for their hit singles, "Freak Me", and "Happy Days" from their debut album, Lose Control. Another hit from Lose Control, "Girl U For Me", helped the album reach double platinum status.
I was at a party recently and DJ Kid Capri threw on "Freak Me" and the place went absolutely nuts! That says a lot about classic songs. The group consisted of Tim Cameron, Jimmy Gates, Gary "Big G" Glenn, Jonathan "John-John" Rasboro, and Gary "Lil G" Jenkins.Who didn't groove to "Breakin My Heart" back in the day although most people call the song, "Pretty Brown Eyes." Mint Condition has gone through a few member changes but the essence of the St. Paul, Minnesota group remains the same with Stokley Williams leading the way.
8. 112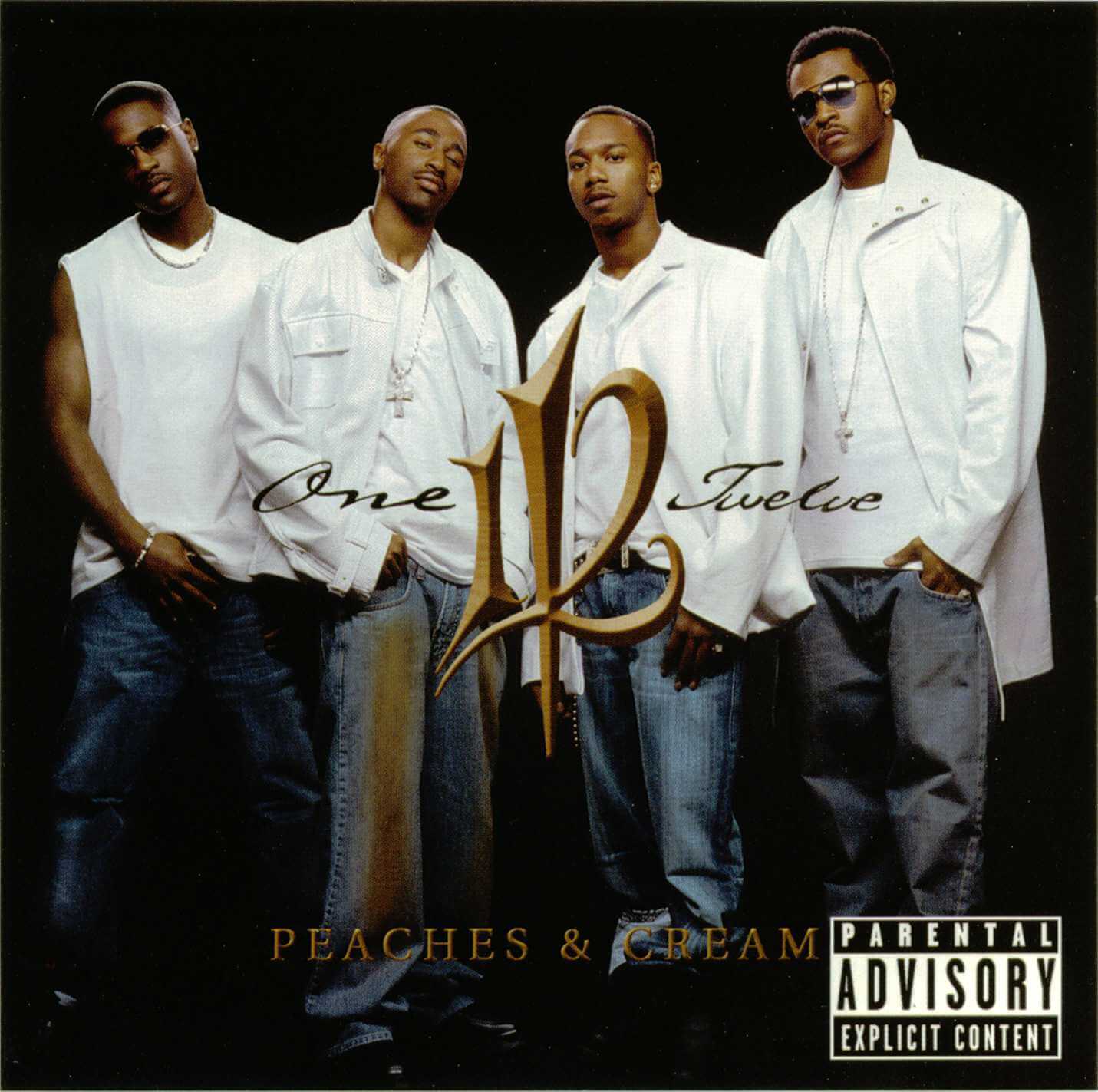 112 – Slim, Q, Mike, and Daron definitely had some hits. "Only You," "Peaches & Cream," and "Anywhere" were just three to name a few. They joined Bad Boy records back when Puffy had the radio on lock with Biggie, Total, Faith and a few others. Who doesn't still sing all the words to "Only You" when it comes on in the car?
7. Dru Hill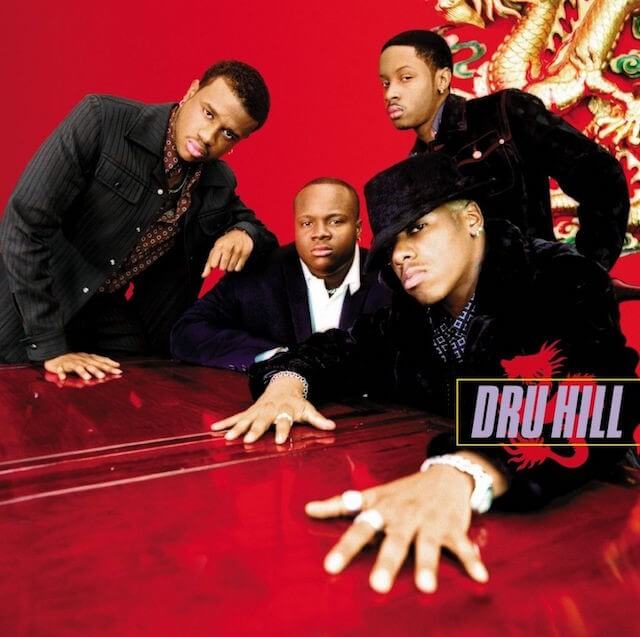 Dru Hill – Although many people peg them as the second coming of Jodeci with a little more flare due to Sisqo's antics. Dru Hill originally consisted of Mark "Sisqó" AndrewsLarry "Jazz" Anthony, Tamir "Nokio" Ruffin, and James "Woody Rock" Green when they made their splash on the scene. With hits like "In My Bed," "Beauty," and "Never Make a Promise," Baltimore, Maryland deserves a spot in the Top 10.
6. Guy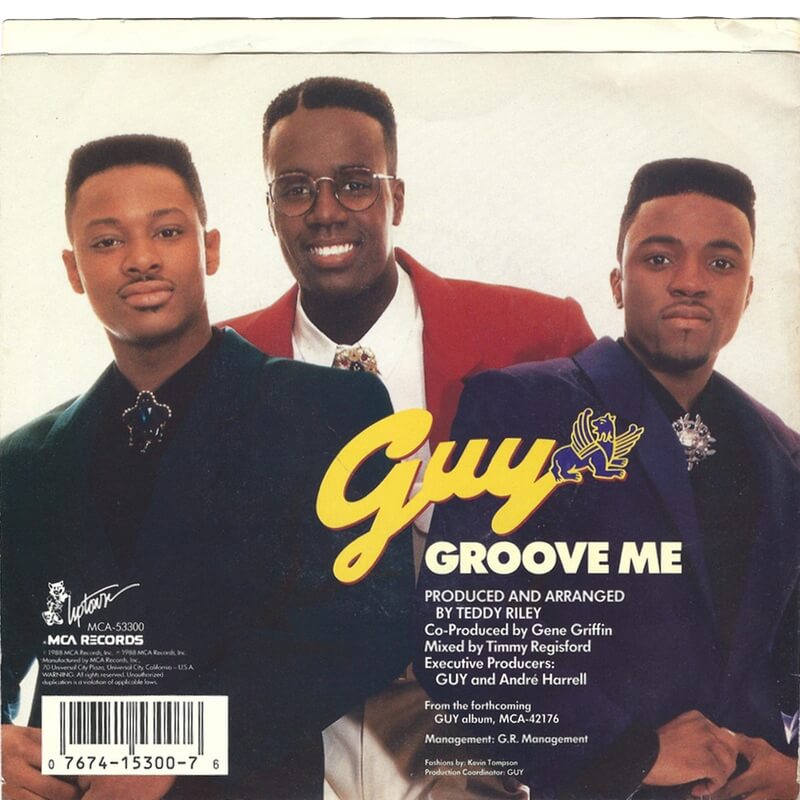 Guy – Although Aaron and his brother Damien still perform together as Guy, there weren't too many groups that could touch this trio in the '90s when Teddy Riley was a part of the group. As Aaron would belt out the classic lyrics, "Jam, Oh Jam…Teddy Jam for Me," people went nuts. Of course, there is "Piece of My Love" that many still debate about whether or not Aaron Hall said "dumb bitch" in the beginning of the record before the music drops. Whether it's "Let's Chill" or "I like" this group definitely has hits that will stand the test of time.
5. BBD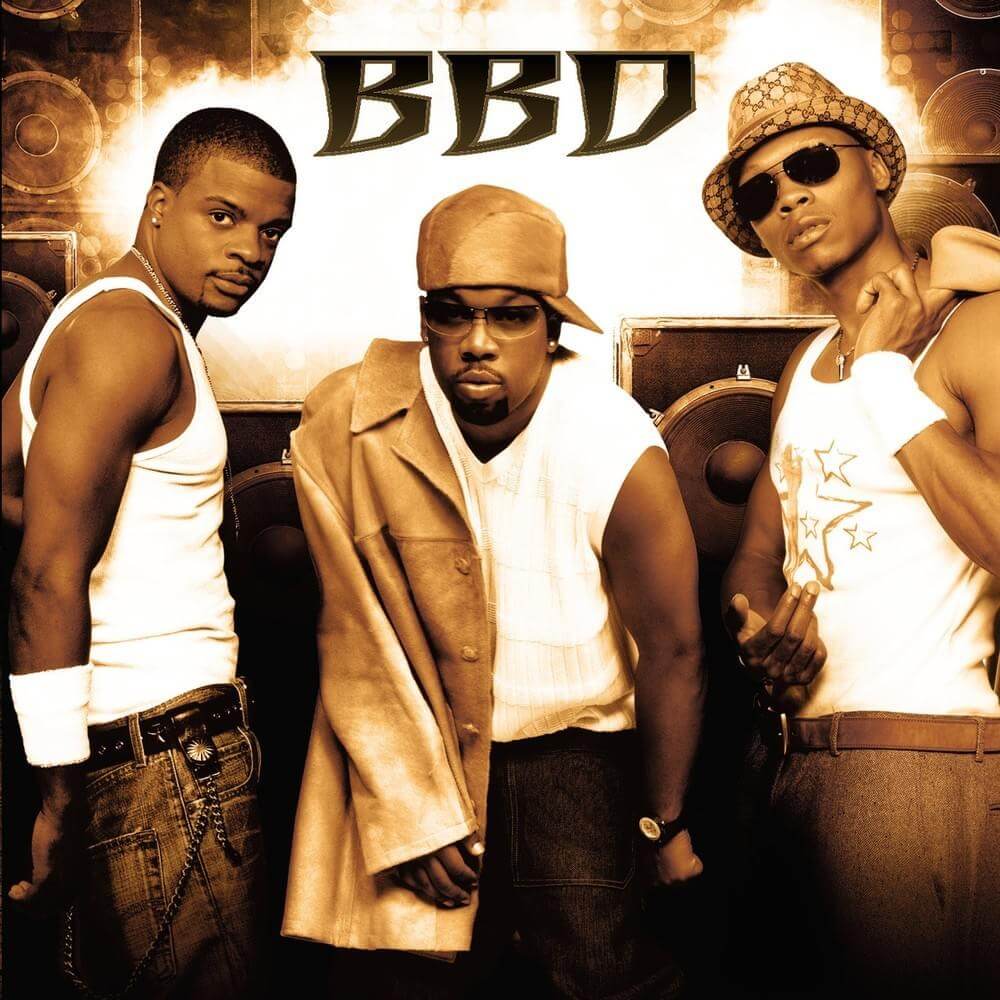 Bell Biv Devoe, now you know, yo slick blow…As we all now BBD was a spin-off of New Edition and they brought an edge to the Jackson 5 like group from Boston. They represented Hip-Hop, Smoothed Out, on the R&B Tip, With a Pop Feel, Appeal to it with songs like "Dope," "Do Me," and of course their smash hit, "Poison.' But it was on joints like "When Will I See Smile Again," that BBD showed their true R&B prowess.
4. Tony Toni Tone'
Tony Toni Tone' – "Now it may be cold on the east coast but on the other side of town, it never rains…," unless you are talking about the reign of Raphael Saadiq, Dwayne Wiggins, and Timothy Christian Riley, collectively known at Tony Toni Tone'. Throughout the 90's these Oakland, CA natives produced hit after hit after hit. "It Feels Good" still gets the party going. "Just Me & You" gave life to the Boyz N Da Hood soundtrack and "Anniversary" is just well, "Anniversary." These brothers were always good to give you a classic song or several for that matter.
3. Boyz II Men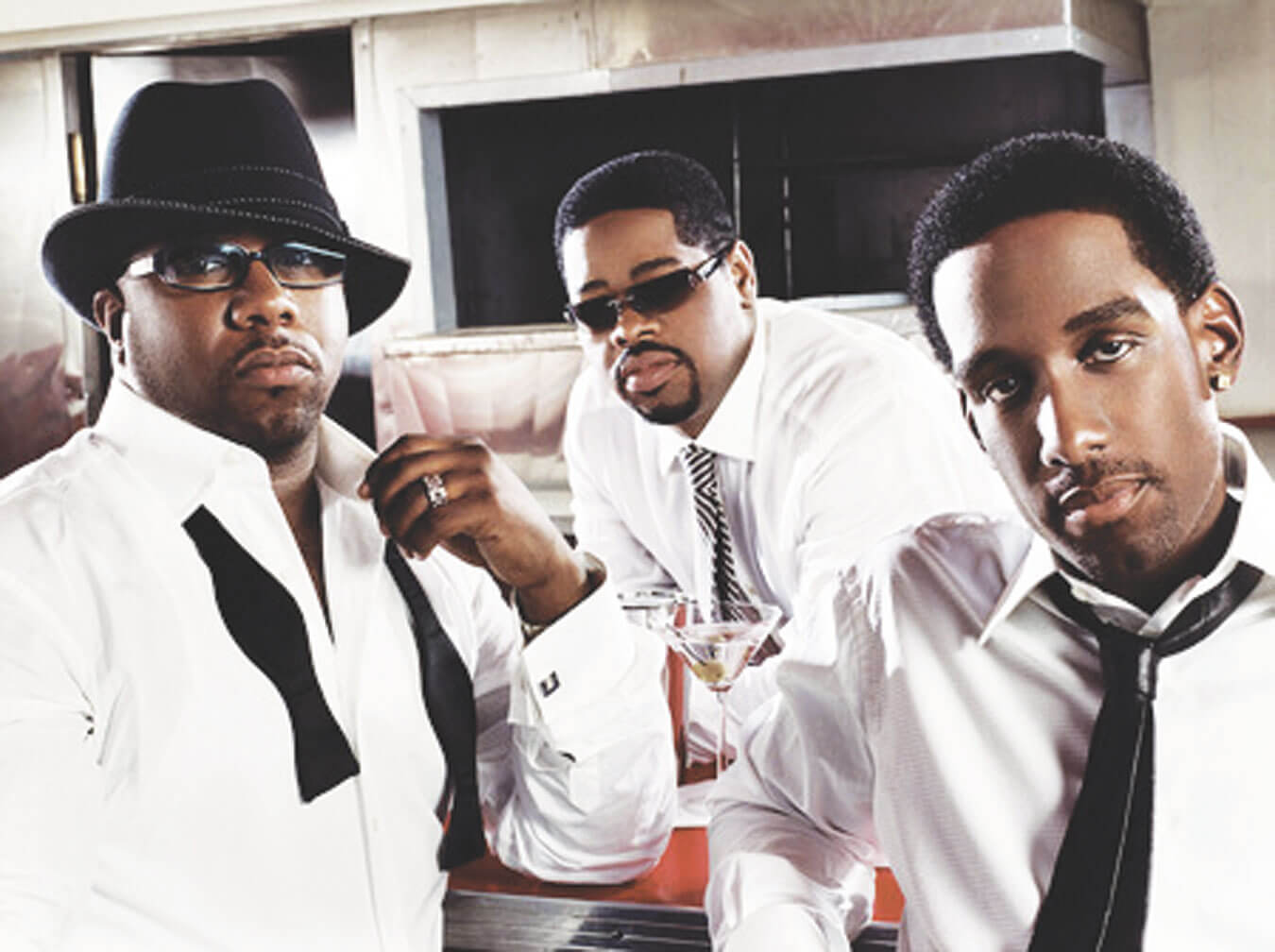 Boyz II Men – Known for their intricate harmonies, you cannot deny the vocal abilities of Nate, Mike, Shawn, and Wanya. Collectively known as Boyz II Men, the Philly quartet was no joke in their prime and they are still damn good.Mike has left the group but they still put on a great show. With hits like "End of the Road," "MotownPhilly," "Bended Knee," and the countless others, this group will go down as one of the best that ever did it.
On some people's list, they may be considered number one. It's quite ironic that they were discovered by another gentleman on this list, Mr Michael Bivins, who is a part of New Edition and BBD.
2. Jodeci
Jodeci – That's right the bad boys of R&B are holding down the number 2 spot. You can say what you want about Jodeci but in the '90s these four gentlemen from North Carolina had the game on lock. K-Ci, Jo-Jo, Dalvin, and DeVante were a force to reckoned with.
"Forever My Lady," "Stay," "Come and Talk to Me" and "Cry For You" had the ladiesgoing crazy and men dressing in Chicago White Sox hats and Doc Martin boots.The Jodeci "stomp" became the classic "I'm to cool" R&B dance. People are still "Feenin" for a Jodeci reunion. I will share a little secret with you, I have had the opportunity to hear some of the songs that were going to appear on their last album and yes they still had it.
1. New Edition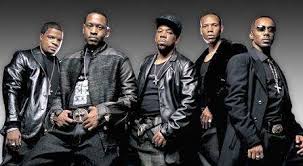 New Edition – Ronnie, Bobby, Ricky, Mike, Ralph, and Johnny, collectively known as New Edition is definitely one of the best groups to ever hit the stage. If you haven't seen them on tour, I highly recommend you attend one of their shows.
Although they were relevant just as much in the '80s as they were in the '90s, NE found new adulthood fame once they added Johnny Gill to the group and Bobby left the group.As a testament to their talent, Ralph was able to have a solo career and Bobby Brown had an explosive solo career.
BBD, consisting of Michael Bivins, Ronnie DeVoe, and Ricky Bell killed the charts in the '90s while Johnny Gill did his thing as well. They have a slew of hits collectively and individually that can't be matched by many. In the end, other groups may have to look in the mirror and ask themselves, "Can You Stand the Rain?"(reign) of New Edition.