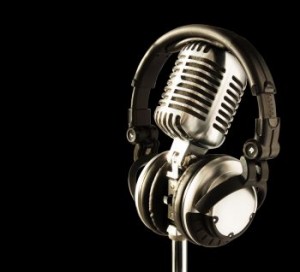 read his posts, you will not believe he has never actually worked at a radio station. I enjoy his insight and I thought that you would to. His section is called The Radio Round with Akiem Balium. I encourage you to write in and ask him questions. Kev
Hello, Everyone!
Twitter: @Li495Akiem
As I normally say in my YouTube videos"¦.
What is good on the internet? And what is good in life? Call me Akiem. Or Li495 as many in Tubeland know me as.
I am a new blogger here to Radio Facts .com & I plan to do four columns a week here. I don't plan to overwork myself because I am also working on other projects on the side as well, so I figured 4 would be enough.
I want to cover all formats, all cities, and all personalities. Quite frankly, to tell you the truth, even though some folks have come up to me & said that I know virtually everything there is to know about radio, I really don't know everything.
But then again, who really does?
Before I start writing actual columns & giving my take on the latest on the airwaves, I want to give some of the Radio Facts audience insight as to how my journey with radio began.
It started in 2006 & I was living in a western suburb of Atlanta called Douglasville. I was just starting the 11th grade and attending Alexander High School. One day, I had nothing to do. I was flipping through my radio & I was just casually listening to various Atlanta area stations for a while. I wasn't just limiting myself to Urban stations like V-103 or WAMJ 102.5 (at that time it was an Urban AC calling itself simply "Grown Folks Radio"). I can listen to basically any kind of music which I guess is the reason I can listen to virtually any radio format. Flexibility can be an important asset for anyone looking to make it in the radio business.
I was already studying clips from Tom Joyner , Steve Harvey, Elvis Duran, & others around this time period. Stations will, of course, employ either local or syndicated morning hosts for morning drive as a way to get early morning commuters ready for another stressful day at the office. Harvey just got himself a new affiliate""now Entercom-owned 102.9 KBLX which was bought after its previous owner, Inner City Broadcasting, declared bankruptcy.
As I was analyzing the different ATL stations, one station in particular caught my attention: 105.3 the Buzz WBZY Bowdon.
105.3 wasn't playing its normal Alternative Rock fare, launched originally on 96.7 to give incumbent Alternative Rocker 99X a run for its money. Needless to say, a puny little signal out of Peachtree City which basically can't be heard in northern Atlanta won't do the trick. So it moved to 105.3.
Then, 105.3 starts running a loop advertising that the station was moving to a new frequency in Atlanta and changing its name to "Project 9-6-1″. Of course, the 9-6-1 in the new name meant it was going to 96.1″"at the time the home of Classic Rocker WKLS 96Rock. It had fallen on hard times due to the suspension of their morning show (The Regular Guys), being saddled with Atlanta Braves baseball (which normally doesn't happen for baseball teams on music formats), and Cox launching a recent competitor to 96Rock not too far away from 96.1 at 97.1. This was when Cox debuted WSRV-FM 97.1 The River. The format would be Classic Hits (presumably lighter than 96Rock) & the brand was homage to the Chattahoochee River in Atlanta.
That spiked my interest in the radio industry that personalities & formats could actually move from one frequency to another""and the creative ways radio stations promote these changes on air. Of course, there's also a downside to these things""the potential for job loss which is something I never wish upon anyone. This especially applies to those that work behind the scenes and aren't exactly well-known because they're not behind a hot microphone.
The move of 105.3 The Buzz to 96.1 was actually part of a much larger shift for Clear Channel's Atlanta cluster at the time. Not only did they move them to the new station & 86'ing 96Rock in the process, 94.9 Lite FM (their Adult Contemporary answer to Cox's heritage B98.5) moved to the aforementioned 96.7 after playing Christmas music up until December 25th. That was when they debuted their new Country station""WUBL 94.9 the Bull. Braves games were briefly on the Country outlet before moving to Project for the 2009 season.
WWVA-FM "Viva 105.7″(Spanish CHR) lost its simulcast at 96.7 & 105.3 became Regional Mexican as "El Patron". Both Spanish stations are presumably targeted to Gwinnett County in the Atlanta metro since that's where most of the ATL's Latina/Latino population lives.
I always knew radio was a fluent business in terms of personalities moving to new stations. I had no idea (even though others did) that it was so fluent that stations can move themselves to new frequencies. After the seismic shift at Clear Channel Atlanta, I decided to do more research on radio. I discovered many radio news websites including FormatChange.com. It was at FormatChange.com where I discovered that format flips and stations moving were actually commonplace in radio circles and it was at other sites where I ran across classic clips from the past (some of it relatively not-too-long-ago).
In addition to everything else, as I was flipping through the radio dial, I observed many radio stations that were different from the ones I heard in the previous hometown I lived in""Houston, Texas. Needless to say:
"Hay muchas mas estaciones en Espanol en esta ciudad de Tejas!" (There are many more Spanish stations in Texas!)
It was in Texas where I discovered the art of how stations can be sisters to one another. My favorite radio station in Houston was a sports station called ESPN 790 "The Sports Animal". It simply calls itself "Sports 790″ today & it was previously a Standards station as "Star 790 KBME". One of the hosts on the channel was Charlie Palillo, a Syracuse grad who had a stint @ Sports Radio 610 before being brought as the face of the new sports player in H-Town. One of the things I noticed when listening to the station was that they'd mention KTRH News Radio 740 a lot. They'd even receive news updates from them. Then after doing some research into both 740 & 790, I saw that their websites looked similar""then I noticed the Clear Channel logo at the bottom of both station pages. KTRH & KBME were sister radio stations.
While building the local lineup for the station, they moved Carl Dukes' "SportsBeat" over from KTRH to KBME. Dukes is now on Cumulus-owned ESPN 97.5 the Ticket.
I also discovered that Clear Channel's Houston umbrella was actually even bigger at the time. In 2005, 790 the Sports Animal ran a series of liners based on Annheuser Busch's "Real Men of Genius" ad campaign. One of 790's "Real Men" they saluted was a guy who was supposed to be going all over metro H-Town tuning radios everywhere to the new 790 the Sports Animal. This was even supposed to happen in workplaces where they were (most likely) blasting KODA-FM Sunny 99.1.
(As well as strip joints where the female voice actor playing a downtown stripper said: "How in the heck am I supposed to dance to this?")
And this was before later I found out that Sunny is also a sister station to 790. So, 790 was running good-natured liners saying that people were turning on the Animal and turning out the Sun. I imagine the PD of Sunny probably had a chuckle at those liners. Not that Sunny has anything to worry about""it is by far the Arbitron #1 rated station in Space City, USA.
Then, I found out that 790 was also a sister station it KHMX-FM Mix 96.5. I later found out that it basically pioneered the Hot Adult Contemporary format that was designed to be an alternative to Top 40 for people who felt Top 40 music was becoming too dance & hip-hop based. Here's how. Charlie Palillo's traffic lady was a former Philadelphia personality named Natalie Fitzgerald. She once worked for Philly radio icon John DeBella. Even though, being a traffic reporter, she was an occasional fixture on Palillo's show; I loved the on-air chemistry the two had.
Then, Mix 96.5 announced that Sam Malone's morning show would get a new sidekick""Natalie. This would mean she'd be leaving her traffic post at both 790 and 740. I checked the 96.5 website and saw that it featured the same layout as the websites for 790 & 740. This meant that Mix 96.5 was a sister station to 790 the Sports Animal.
The key word in all of that is "was". Clear Channel has since sold 96.5 and Spanish CHR KLOL "Mega 101″ to CBS. KLOL-FM's history is most notable as a Rock station "Rock 101″.
Then in 2006, Natalie was featured as part of a four-person morning show on 790 including Dukes, & Brad Davies""another ex-upstate New York personality. It also featured a woman named Maggie Flecknoe, a University of Colorado graduate, whom these days works as a voice-over for American versions of Anime shows & is part of a morning show on TV station KIAH-TV 39. They're a Tribune-owned affiliate of the CW Television Network.
So, that in general, is how my interest in radio began and how it continues to remain today. It's very fascinating, especially when you find stations that are of such heritage and importance to a city. I love those especially because in theory, something as seemingly tame and trivial as a radio station shouldn't be something that can be part of the culture of a community. But it can be, and those are the stations I admire the most. I also love it when a radio market reflects the diversity of a city. That's why I mentioned that at the bottom of my 98.7 column. It's not just a black thing, either. There's a reason why Los Angeles and Miami have a large number of Latino/a radio stations""the regions they serve are 46-51% Latina/o.
Recently, I've expanded my horizons to not only include US, but Canadian radio as well & I have plans to start looking at radio in Mexico, the Caribbean, & even the United Kingdom. There's a lesson that revered rapper Chuck D (Public Enemy) always tells his fans when starting any venture""do not just limit yourself to the US. The future is beyond US borders, so think globally.
I plan, of course, to write a lot here. Until then, I want to thank all of those people over the years (family, friends, etc.) that have always said that I can do these kinds of things as long as I put my mind to it. There are many other ventures I'm involved in as well and I want them to be successful as well. Again, I wouldn't be here without the support of everyone who has always had my back along the way. They support me, so I want to support them as well. I've even come in close contact with a few radio personalities as well""possibly mentors on the ins and outs of the business (including audience, ratings, diversity, and community outreach).