Who were the Iconic Best Black Music Groups of All Time? See who we picked and let us know what you think.
Black Singing Groups are no joke. From their humble beginnings to their breakups and replacements few have long tenures. These groups have stood the test of time and in our opinion, are the most influential. Your thoughts?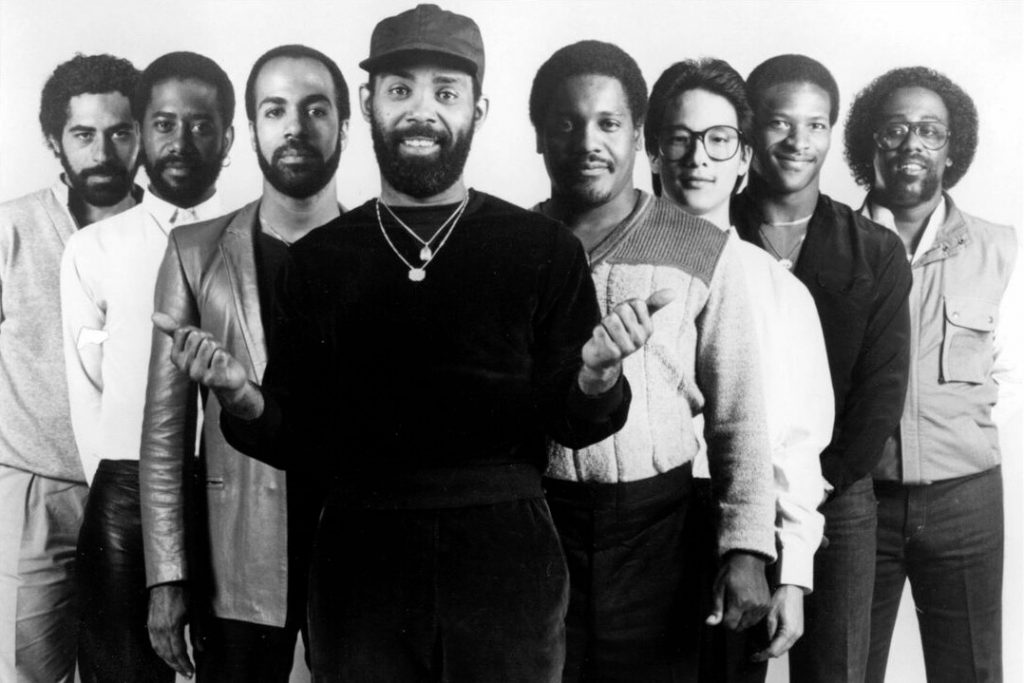 Experience the Irresistible Grooves of Frankie Beverly & Maze: The Ultimate Dance Party Soundtrack
Whether you're at a picnic, bar-b-que or any outdoor function, as soon as those first notes of a Maze song play, smiles appear, and listeners get to their feet to dance. Maze was a group made for the masses. Fans claimed other groups as their favorite until the name of Frankie Beverly and Maze are brought up and then a discussion must take place.
Frankie Beverly founded the band in 1970 and called them Raw Soul. Well, after a relocation from Philadelphia to the San Francisco Bay Area in '71 and an introduction to R&B legend, Marvin Gaye, the group never looked back. Gaye suggested a name change and Maze went on to release 9 Gold albums from 1977-1983 with hits like "Happy Feelin", "Golden Time of Day", "Southern Girl", "Joy & Pain" and "Back in Stride". Their fans dress in all-white as the band often does and to this day whenever Frankie Beverly & Maze perform; either in the US or England (where they are mammoth), Maze lovers turn out in force. They're so devoted they should be called Maze Nation.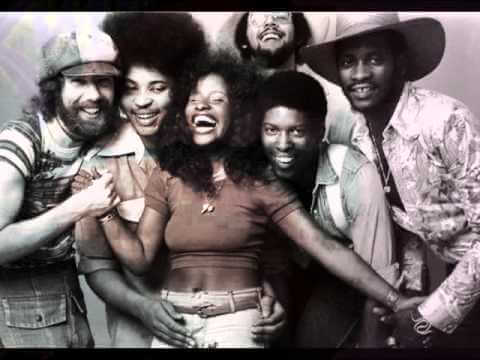 RUFUS: A Funky Journey of Individuality, Electrifying Vocals, and Unbreakable Bonds
They made the kind of albums that demanded a repeat playing as soon as you'd finished the first go around. Each song was individualized, and no tune came remotely to sounding like any other. Their vocals were smooth and perfectly backed up one of the most electrifying vocalists of the funk era. Chaka Khan was a musical gem. So good the great Stevie Wonder penned a smash hit for her undeniable talent ("Tell Me Something Good"). She was so great herself that a latter-day musical genius, Prince, wrote a song using her name so liberally it became part of the lexicon.
The Chicago Illinois funk band was started in 1968 as American Breed and had an early rock hit, "Bend Me, Shape Me". The next few years saw member and name changes until they finally landed on Ask Rufus with a female singer, Paulette McWilliams.
She was friends with fellow singer, Chaka Khan through their husbands and when McWilliams decided to leave Ask Rufus, she told them about Khan. Their first album, "Rufus" got little attention, but their next effort, "Rags to Rufus" earned the group a Grammy and a place at the table. Their next LP produced even more hits and Khan was being billed as a pint-sized Tina Turner.
Naturally, the media's obsession with the lead singer caused friction with other band members and after more musical chairs, Khan announced she was going solo after their "Street Player" album. Regardless, she still had more albums to record with the band under contract. So, for a while they competed on the charts. Well, not really. Rufus without Chaka Khan was ignored until their last effort together – the 1983 live recording which gave birth to the smash hit, "Ain't Nobody" and earned Rufus & Chaka Khan their 2nd Grammy. They did a reunion show together, but it was over and to further drive in the nail, In 2008 the material of the band was destroyed in the Universal Studios fire.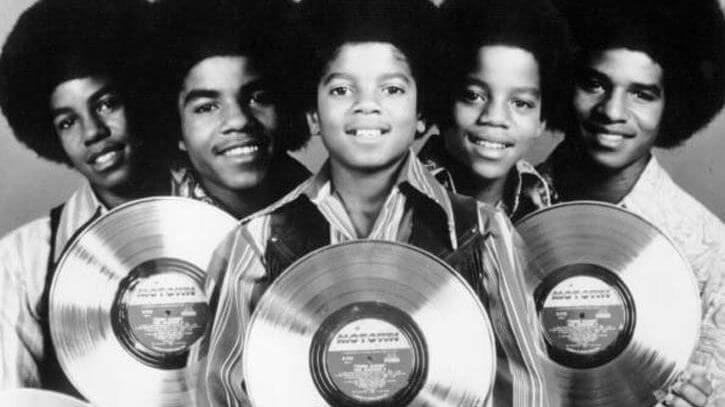 The Jacksons: A Musical Journey of Sibling Brilliance and Pop Domination
Before all the tales of forced rehearsals, whuppings and psychological abuse we just saw 5 young Black men pulverizing the musical charts on a quest for overall rule. They were a self-contained group of brothers – singing, dancing, and influencing copycats (The Osmonds, The Sylvers, The DeMarco Family, ad nauseum). Every group of siblings who could carry a note from one family member to the other threw their hat into the pop song ring. However, time has proven The Jackson clan were the best and the most talented.
So popular they even had their own Saturday morning cartoon. The group was founded in 1965 by brothers, Jackie, Jermaine and Tito in Gary, Indiana. They added Marlon and Michael soon afterwards and once they honed their skills on the chitlin circuit, the quintet signed with Steeltown Records and released two singles in 1967. By 1968 they'd signed with Motown and became the very first group to debut 4 consecutive #1 songs on Billboard: "I Want You Back", "ABC", "The Love You Save" and "I'll Be There".
After amassing 16- top 40 singles on the charts they left Motown in 1976 and signed with Epic (all except for Jermaine, who remained at Motown with Berry Gordy, his new father-in-law. He was replaced by Randy). The other brothers changed the group name to The Jacksons and after 4 studio albums and one live LP Michael went solo, becoming one of the biggest musical stars of all time and dubbed the King of Pop. The group leaves a legacy of selling more than 100 million records worldwide.
New Edition: Redefining Boy Bands and Defying the Odds
It's hard to call an ensemble featuring the raucous, Bobby Brown a "boy band', but New Edition redefined what it meant to be a boy band and the others could only follow. Each member attracted their own fan base and what a base it was. Every tween or young teenage girl was not only the target, but the bullseye they kept hitting as well. The bonus was when young boys came along for the ride. The songs were infectious and to not knowing the lyrics of the latest New Edition hit made you a social pariah.
Each member recorded their own album and in group situations letting individuals explore their personal muse and compete simultaneously was unheard of. New Edition did it and dominated the charts individually and collectively for an unforgettable era.
If the Roxbury neighborhood of Boston never did anything else it produced New Edition, formed in 1978. When 1983 rolled around the original members (Ricky Bell, Michael Bivins, Ronnie DeVoe, Ralph Tresvant and Brown) were making hits. "Candy Girl", "Cool it Now" and "Mr. Telephone Man" established them as THE boy band, despite being shafted by record producer Maurice Starr, who handed them $1.87 each after their first tour claiming overhead did them in; and having to buy themselves out of a contract by borrowing money from their next label MCA, the group was still peaking on the charts, but having internal problems beyond money – mainly Bobby Brown.
So, when Brown was pressured out of the group, they recruited Johnny Gill and the party kept going. Finally, when the smoke cleared New Edition had a warehouse full of musical awards, spin-off hits from their solo efforts and a story worth turning into a successful 3-episode mini-series on BET in 2017.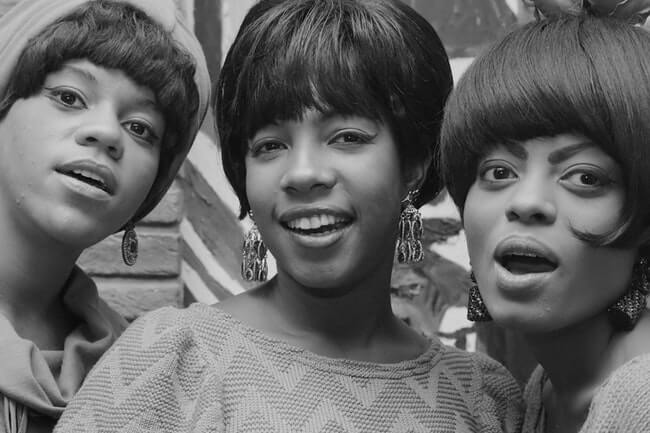 The Supremes: Pioneers of Girl Groups and Legends of Motown
They were the template of what a girl group was. The Supremes were so identified with the moniker these queens met up many times with the reigning kings of Motown, The Temptations. This posturing and major push by the label to feature them on everything possible cemented The Supremes as not just a girl group, but a legend to be told and retold under different names to protect the innocent. Ever heard of Dreamgirls or Sparkle?
Fact is, there'd have been no Supremes without The Primes. In 1959, high schooler, Florence Ballard knew Eddie Kendricks and Otis Williams of the male singing group and once she recruited her classmates in Detroit, Mary Wilson, who recruited Diane Ross, The Primettes were born. They had a fourth member, Betty McClown, but Motown wanted nothing to do with high school girls singing.

Eventually Diane Ross went to her neighbor, Smokey Robinson to set it up. He was new to Motown but highly valued. He and Berry Gordy ended up writing songs for the group and Gordy demanded a name change. The Primes no longer existed (members left to form The Temptations) and The Supremes would be the new name. McClown got engaged and left the group. She was replaced by Barbara Martin, who left the group in 1962 to start a family.
Initially The Supremes were labeled the No-Hit Supremes after a string of duds, but once the writing team of Dozier-Holland-Dozier got ahold of them the entire direction shifted. The Supremes became Motown's most successful act and the most successful vocal group of all time. They rivaled the Beatles in the 1960s and opened the door for other Black groups to achieve mainstream success. Diane Ross (who became Diana in 1965) left to go solo in 1970 and a new version continued the tradition until 1977 when the group disbanded for good.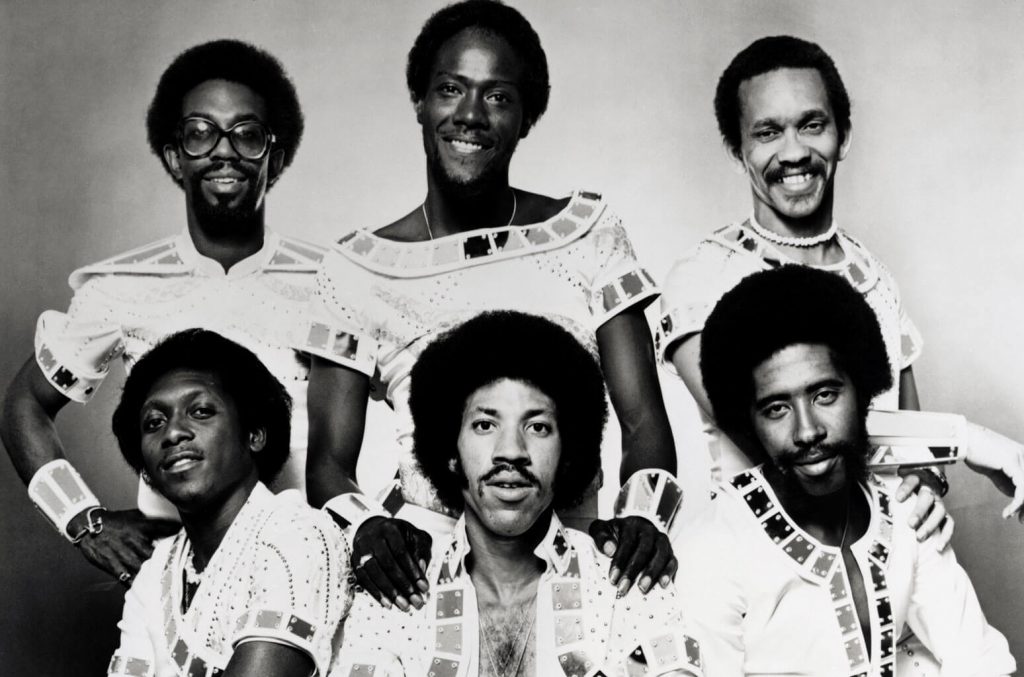 The Commodores: Southern Soul and Timeless Hits from Tuskegee
The Southern sound was no more evident than in the vocals of the Commodores. You could hear Alabama climbing through your speakers and caressing your ears with the drawl of the Roll Tide region. They were consummate musicians who gave us instrumental hits as well as love songs that became omnipresent at weddings and baby showers. They had the ability to be universal and non-offensive even as they sang the suggestive, "Slippery When Wet". In 1968, these Tuskegee Institute students combined two bands (The Mystics and The Jays).
Since the new group didn't know what to call themselves, they opened a Dictionary and picked the first word they saw. As the story goes, they almost became the Commodes. In any instance, The Commodores, with Lionel Richie, Walter Orange (who sang co-lead), Thomas McClary, William King, Andre Callahan, Michael Gilbert and Milan Williams got busy. Once they signed with Motown in 1972 they cut their teeth and rose to prominence.
They released 3 albums in two years (1975, 1976) and took over radio with singles like "Sweet Love", "Just to be Close to You", "Brick House", "Easy" and the instrumental, "Machine Gun". They scored big in 1978 with the #1 hit "Three Times a Lady" and after more albums and more hits, lead singer, Lionel Richie left the group for a solo career in 1982. Following his departure, The Commodores slowly lost old members and added new ones, them in 1985 they had the huge hit "Nightshift", a tribute to Jackie Wilson and Marvin Gaye. They still tour to this day.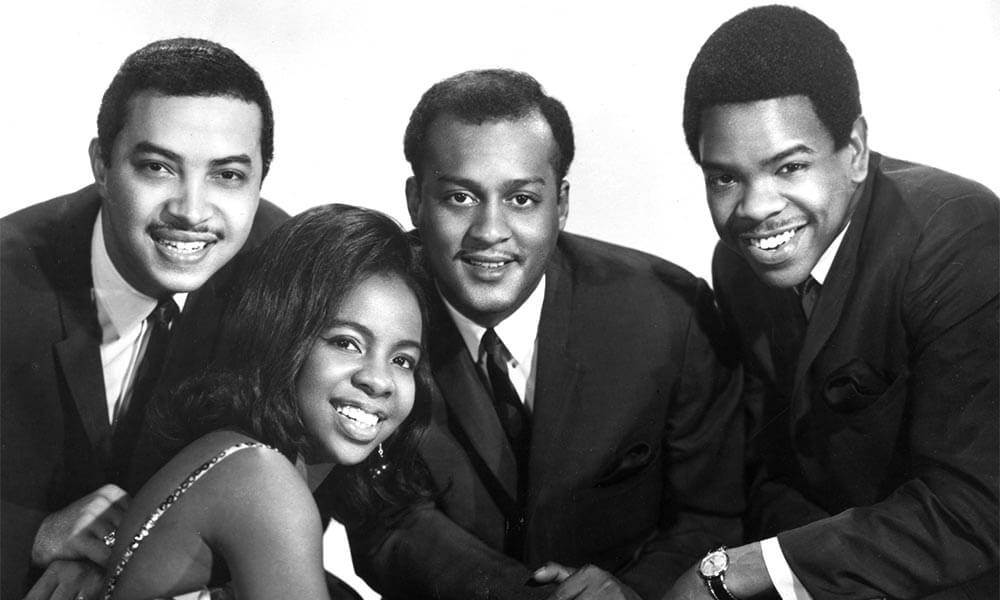 Gladys Knight and the Pips: The Soulful Journey of a Legendary Vocal Group
Considered one of the greatest soul songstresses of all time, Glady Knight & the Pips had a head start on most vocal groups.   She alone was worth the admission price, but listening to the pitch-perfect harmonies swaying in and out melodically thrust each musical offering into a sublime moment to cherish.  When you heard this group perform you had to stop and recognize the pure artistry that went beyond any genre.  Yes, Gladys Knight is known primarily as a soul singer, but what is it she can't sing?   Gospel?   Blues?   R&B?  Funk?  Just point her in the direction of the microphone and let her worry about the rest.          
The Pips started out in Atlanta, Georgia in 1952. The original configuration was 5 members, but after their big break with Brunswick Records failed to produce a single hit in 1957, two of the members quit and in 1967 after signing with Motown, Gladys, her brother Merald "Bubba" Knight, William Guest and Edward Patten had their first hit with "I Heard it Through the Grapevine".
That was followed by "Nitty Gritty", "Friendship Train", "If I Were Your Woman," and the Grammy-winning, "Neither One of Us".  In 1973 they packed up and went over to Buddah, where they recorded "You're the Best Thing That Ever Happened", "I've Got to Use My Imagination," and their classic "Midnight Train to Georgia", which won a Grammy.  In 1980 they signed with Columbia Records and won a Grammy with "Love Overboard".   They've been inducted into the Rock N Roll Hall of Fame and the Vocal Group Hall of Fame.   Gladys Knight and the Pips still perform to this day.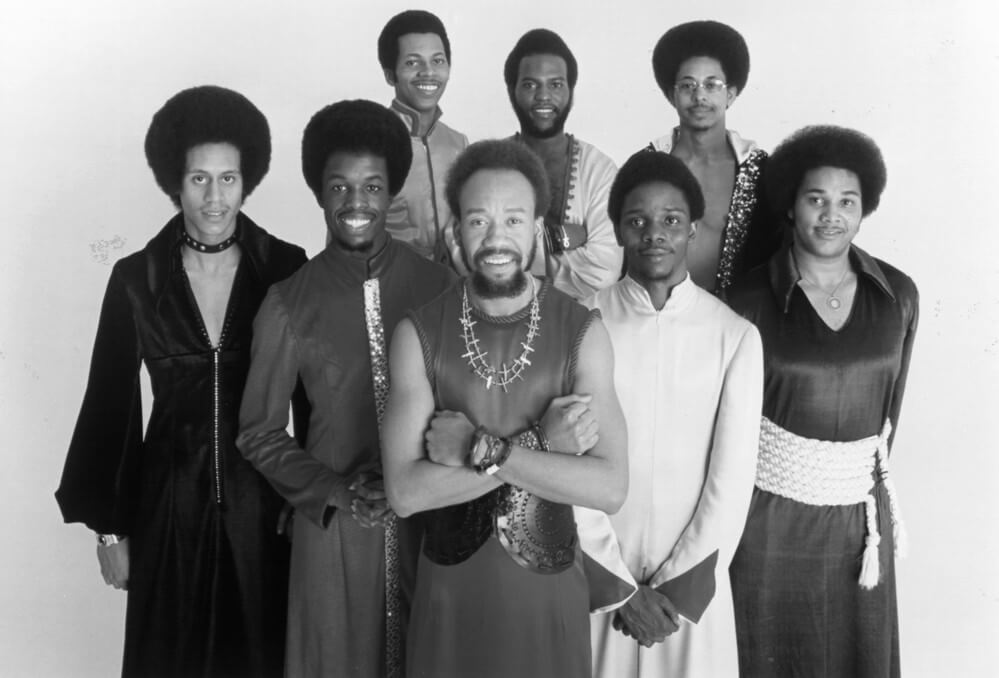 Earth, Wind and Fire: The Magical Journey of a Legendary Musical Phenomenon
With soaring vocals by Philip Bailey, the hard churning rhythm guitar work of Al McKay, a bass played by Verdine White that spoke to us, metronome timing by drummer Ralph Johnson as well as being anchored by a musical visionary and kalimba savant in the form of lead vocalist Maurice White, Earth, Wind and Fire transcended 70s music norms and rose out of those ashes as a magical phoenix. Their concerts were legendary with tricks provided by master magician David Copperfield, EWF was an event.
Their albums premiered on radio with a communal listening session by anybody tuned in. Even the outfits were of another mindset. A mindset of spirituality and love. Their song titles resonated their concept – "Devotion", "Keep Your Head to the Sky", and more. They were our mystic musicians and we fell willingly under their spell.
Heralded as one of the greatest band of all time, EWF was founded in Chicago by Maurice White, a session drummer and former member of the Ramsey Lewis Trio, in 1969.
He recruited members for his brainchild band, starting with his younger brother Verdine and ending up with Andrew Woolfolk, Larry Dunn, Roland Bautista, Johnson, Mckay and other replacements on their way to 6 Grammys, 4 American Music Awards, induction into the Rock N Roll Hall of Fame, the Vocal Group Hall of Fame, Hollywood's Rockwalk and the NAACP Image Award Hall of Fame. They sold over 90 million units and following the passing of Maurice White in 2016, they still tour and perform.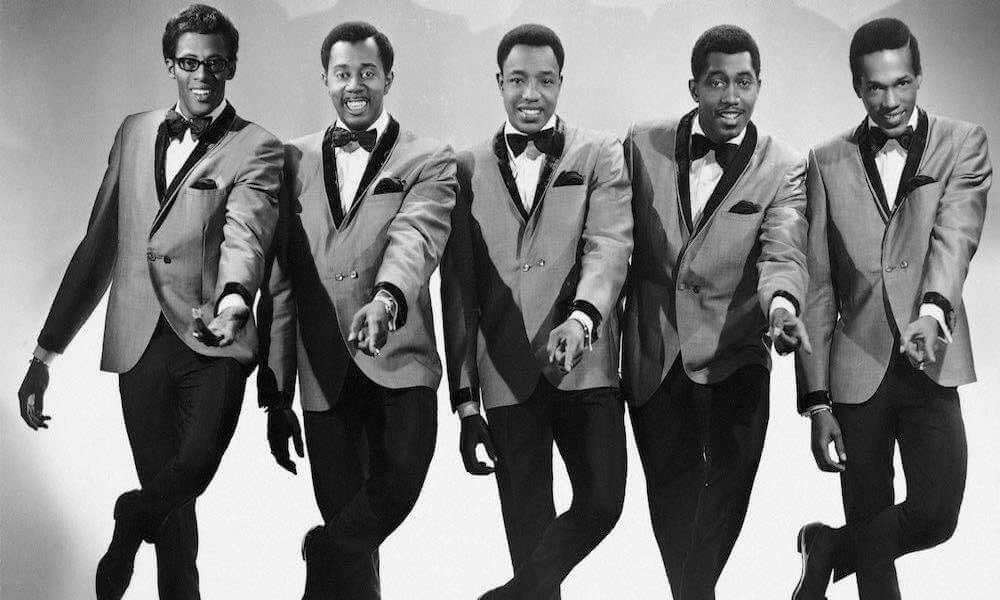 The Temptations: Legends of Soul and the Unmatched Legacy of Hits
There were other male singing groups. At one point that's what dominated radio airwaves, but there was only one Temptations. They were the pinnacle of the genre.
Sharp suits, immaculate choreography, and meticulously written tunes to highlight their unique sound and vocal ranges.  The Temptations weren't just a singing group. They were an industry.  At one time, The Spinners were their chauffer when they first got to Motown and performed such duties until they proved themselves.    

The Temptations was formed in Detroit, Michigan and were originally the Elgins. Founding members Otis and Paul Williams, Eddie Kendricks, Al Bryant (who was replaced by David Ruffin in 1964) and Melvin Franklin, along with producer, Norman Whitfield and Motown mogul Berry Gordy, created a string of unprecedented hits starting with "Cloud Nine" in 1968.
The list went on to include "My Girl," "Ain't too Proud to Beg," "I Wish it Would Rain", "Ball of Confusion", "Just My Imagination," all the way up to 1984's "Treat Her Like A Lady."   They've earned 3 Grammys and countless other awards and continue to perform to this day with founder Otis Williams still in the lineup.   Why not?   He owns the right to The Temptation's name.