Radio Facts: The Howard University Graduate School Announces the 2019 Sasakawa Young Leaders Foundation Fellowship Recipients - https://radiofacts.com/the-howard-university-graduate-school-announces-the-2019-sasakawa-young-leaders-foundation-fellowship-recipients/
Radio Facts: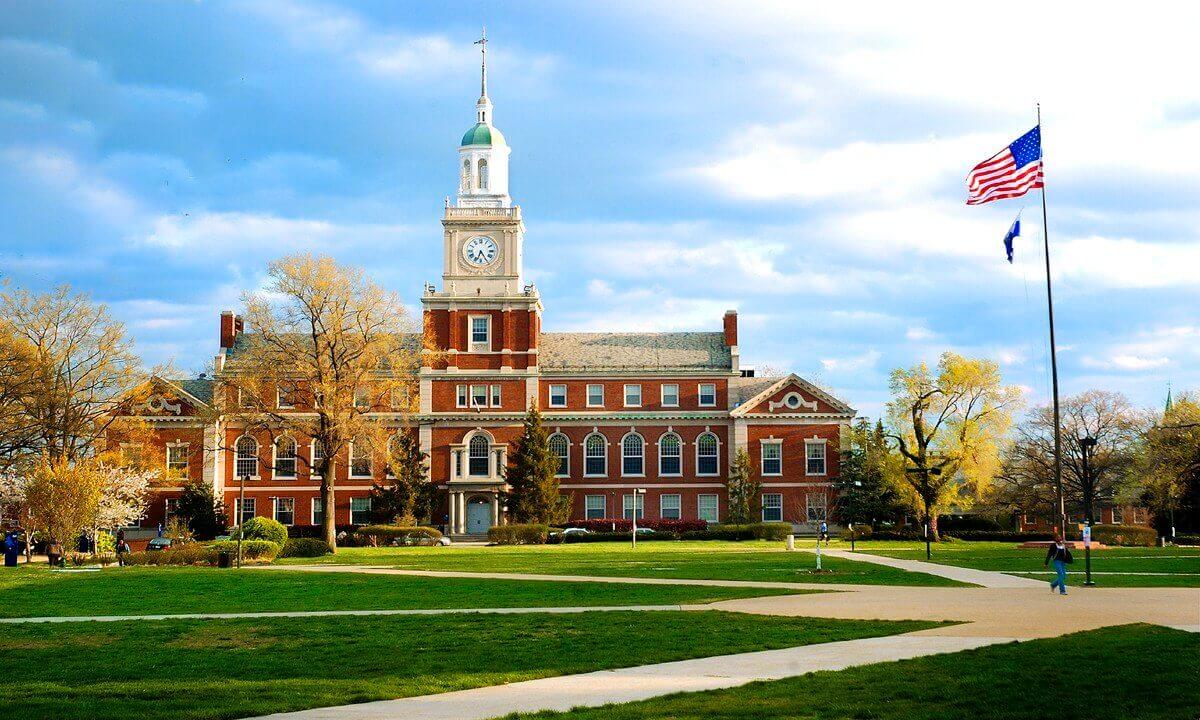 WASHINGTON (April 1, 2019) – The Howard University Graduate School is proud to announce Adisa Vera Beatty, a Ph.D. candidate in history, and Alizera Motamemi, a Ph.D. candidate in economics as the 2019 Sasakawa Fellowship award recipients.
"The competition for these awards is rigorous. These two students stood out to the review panel as exemplars who were deserving and who will continue to build on Howard's reputation for leadership in doctoral education," said Interim Dean of the Graduate School, Dana A. Williams, Ph.D.
The Sasakawa Young Leaders Foundation Fellowship (SYLFF) program was initiated by the Graduate School in 1987 and endowed with $1M in 1991 by the Tokyo Foundation. The program is designed to provide full financial support to outstanding Ph.D. students admitted to candidacy with a research concentration in international affairs and/or world peace.
"I am very excited about this great opportunity! It will help me focus more on my research," said Motameni.
His research area focuses on how crude oil rent, quality of institutions and exchange overvaluation affect oil-rich countries' trade habits and economic growth. Motameni hopes to expand economic literature on this unique research topic area and provide new global ideas to help better manage developing countries' economies and uproot poverty among their people.
"The research and work that goes into a dissertation is a full-time job and requires my full attention in order to be completed in a reasonable time. For this reason, the Sasakawa Scholarship Award will play a crucial role in supporting my success as a Ph.D. candidate who is dedicating substantial time research," he said.
Each year of eligibility, Sasakawa fellows receive full remission of tuition, student fees, and a $25,000 stipend. Sasakawa fellows also receive $1,500 for travel and $500 for books. The fellowship program has supported 93 graduate students as fellows in the social sciences and humanities.
"Among the many factors that influence the path to completion of the doctorate degree is the source of financial support. We can't emphasize enough how important it is to ensure that students have the resources they need to allow them to focus exclusively on their coursework and research. This fellowship and others like it make that possible for a few of our best students to do just that, to think deeply about how they can contribute meaningfully to the world to improve the human condition," said Williams.
In 2018, Howard University Alumna Ronya Foy Connor, Ph.D. was selected to attend the SYLFF Leaders Workshop in Japan. Connor was awarded the Sasakawa Fellowship for 2013-2014. Her fellowship had been instrumental in promoting the importance of gender considerations in development and leadership initiatives. She cited the Graduate School for being instrumental in helping her launch her career.
"Howard University also supported me in achieving my dream to earn a Ph.D. so I can fulfill my life motto of 'helping people in the life situations where they feel helpless,'" Connor said last year about her experience as a doctoral student and fellow.
For further information regarding the Sasakawa Young Leaders Fellowship Fund (SYLFF), please contact Linda Jones, Ph.D., assistant dean for Administration and Finance, Graduate School, Suite 200, 202-806-4676, [email protected].
# # #
About Howard University Graduate School
Howard University offered its first master's degree in 1867—the same year it was established. In 1934, the Graduate School was formally established and reorganized to its current structure with divisions in the arts and humanities, biological and life sciences, engineering and physical sciences, and social sciences. The school awarded its first doctorate degree in 1958 in the field of chemistry. The school offers 24 master's, 31 Ph.D. and 7 M.D./Ph.D. Programs. The Graduate School has consistently issued on average over 100 doctoral degrees per year for the last three years. For more information, visit, www.gs.howard.edu
About Howard University
Founded in 1867, Howard University is a private, research university that is comprised of 13 schools and colleges. Students pursue studies in more than 120 areas leading to undergraduate, graduate and professional degrees. The University operates with a commitment to Excellence in Truth and Service and has produced four Rhodes Scholars, 11 Truman Scholars, two Marshall Scholars, one Schwarzman Scholar, over 70 Fulbright Scholars and 22 Pickering Fellows. Howard also produces more on-campus African-American Ph.D. recipients than any other university in the United States. For more information on Howard University visit www.howard.edu
Media Contact: Imani Pope-Johns, Office of University Communications, [email protected]