Teddy Pendergrass was the embodiment of the male sex singer. With his raspy, baritone growl he could seduce a woman in a matter of notes.
It was the voice the ladies wanted to hear and the one that men wanted to have. Every male of Teddy's era fantasized about barking at a female standing by a light switch to "Turn 'em off!", but lacking Teddy's complete package the words were probably formed as a suggestion, not a command.
Whereas Barry White and others possessed the tones to cause panties to drop, Teddy had the matinee looks and audacity to pull it off.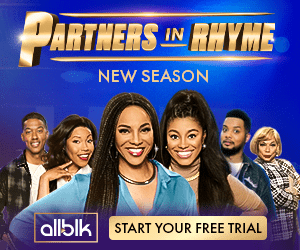 Who else could've toured with Women Only Concerts and caused the frenzy he did with each appearance, driving up the birth rate in his wake? Teddy! So, before time erases some of our fondest memories of this force of nature, let's look at 10 essential things that made Teddy – Teddy.
The Basics
Theodore DeReese Pendergrass (May 26, 1950-January 13, 2010) was born in Philadelphia, PA. He was an only child and became an ordained minister at the age of 10. His height was 6'1".
He was an Aries and besides being a singer and composer, he played piano, drums and guitar. In the 11th grade, he dropped out of school and went into the music business.
Hits
Teddy Pendergrass was recruited by Harold Melvin to join his group as a drummer. Once Teddy's vocals were heard by Melvin, he became the group's lead singer and started the string of hits with Philadelphia International Record founders, Kenny Gamble and Leon Huff. "I Miss You" was meant for the Dells, who passed on it.
That record planted the once struggling Harold Melvin & the Blue Notes on the R&B landscape. Their follow up hit, "If You Don't Know Me by Now" (which was originally intended for Patti LaBelle) gained them mainstream real estate and a serious seat at the table.
The feast continued with "The Love I Lost", "Hope That We Can Be Together Soon", "Wake Up Everybody", "Bad Luck" and "Don't Leave Me This Way" (which Thelma Houston turned into a mega-hit with her remake).
With Teddy singing lead, the public assumed he was Harold Melvin and those in the know asked why the group wasn't Teddy Pendergrass and the Blue Notes? That, along with Melvin controlling the group's money and career decisions caused foreseeable friction and Teddy left to go solo.
The group never found a suitable replacement and once Harold Melvin died, they renamed themselves Harold Melvin's Blue Notes and continued touring on the revival show circuit doing the old hits.
On the other hand, Teddy kept on cranking out new hits. "I Don't Love You Anymore" and "The Whole Town's Laughing at Me" were his initial hit singles from his 1977 first solo album, but Teddy was so bad he had hits that were not even released as singles: "You Can't Hide from Yourself", "The More I Get, The More I Want", "And If I Had".
In 1978 his 2nd LP produced the hits "Only You, "Close the Door", "Get Up, Get Down, Get Funky, Get Loose", "It Don't Hurt Now" and "When Somebody Loves You Back". In 1979, Teddy Pendergrass delivered the 2nd biggest LP of the year, Teddy, with the hits, "Come Go with Me', "Turn Off the Lights" and "Do Me". In 1980, his album TP, gave us "Love TKO", "Feel the Fire" and "Is it Still Good to You".
Between 1977-1981, Teddy released 5 consecutive platinum albums and had reached such an unmatched level of popularity for an R&B artist that he was being dubbed the Black Elvis. That's when his manager, Shep Gordon initiated the "Women Only Concerts" and Teddy Pendergrass became a musical and sexual icon.
Car Crash
On March 18, 1982, the career of Teddy Pendergrass literally came to a screeching halt. While driving his new Rolls Royce, Teddy had a brake malfunction causing the vehicle to cross over the guard rail and crash into two trees. His passenger, Tenika Watson walked away with minor injuries. Teddy was paralyzed from the chest down.
Tenika Watson
Had Watson been any ordinary passenger, the name would've been forgotten as so many others involved in celebrity mishaps, but Watson was transgender. This raised eyebrows in 1982; especially because at the time, Teddy was THE MAN. Why would a paragon of male virtue not be out with a full-blooded woman?
Tenika Watson spent a childhood playing house and always wanting to play the girl. So, at age 20, Tenika (born John Watson) made the transition to becoming female. Tenika's new lifestyle was perilous as she was instantly attacked on the street by a stranger with a knife.
Tenika fell into depression and prostitution. She claimed after the accident that she and Teddy were mere acquaintances and that he didn't know Tenika used to be john.
Gay Rumors
After the accident, the media frenzy and rampant speculation, it was rumored that Teddy was either gay or bi-sexual, but none of these rumors were ever proven.
Pendergrass said he was giving Tenika a ride home. That's it – but the situation was further complicated because Teddy was driving with a suspended license for unpaid traffic tickets.
Tenika tried to reach out to Teddy after the accident but was rebuffed by his family members. Finally, in 2002 Teddy's mother contacted Tenika and told her to come over and talk to Teddy. According to Tenika, not much was said, but it was closure.
Post Accident Career
Following the debilitating accident, Teddy Pendergrass had a long road back to recovery. During that period, his record label released two previously recorded albums (to complete his contractual obligation) that went nowhere.
In 1984 he signed with Asylum and released the album Love Language, with the hit, "Hold Me" featuring Whitney Houston, before anybody had ever heard of her. The record was certified Gold. In 1988 he had the #1 hit "Joy". It was certified Gold.
He made a triumphant return to the stage at Live Aid in Philadelphia in 1985 and recorded throughout the 90s with one of his last hits being 1994's "Believe in Love". He toured alongside Stephanie Mills in the gospel musical production, Your Arm's Too Short to Box with God. Then in 2002 he did a concert, "Power of Love", which became his final live LP, From Teddy with Love. In 2006 Teddy retired from show business.
Death
Teddy underwent surgery for colon Cancer in 2009. It was seemingly a success until 3 weeks later when he had to return to the hospital with respiratory problems. Seven months later Teddy Pendergrass died of respiratory failure on January 13, 2010. He was 59 years old.
Net Worth
At the time of his death, Teddy Pendergrass was worth $13 million.
Trans Woman in Tragic Car Crash with Teddy Pendergrass Speaks
Wives
Teddy's 3rd wife, Joan was by his side when he died. His first wife, Taazmayia, who had also been his manager was murdered outside of her home in April 1977. His second wife, Karen Stills was a dancer in his show. Their union lasted 15 years.
Children
Tisha, LaDonna, Theodore, Jr. are the children of Teddy Pendergrass. In his will he left his entire estate to Joan. That didn't sit well with Theodore, Jr. He forged a fake will leaving money to him, but once Joan sued, the court ruled his will was a phony.