At 3:15 p.m. PDT on April 29, 1992, four police officers were acquitted for the use of excessive force in the videotaped  arrest and beating of motorist Rodney King. And in response, Black people took their anger to the streets, setting South Los Angeles on fire with riots, looting and violence that lasted for days.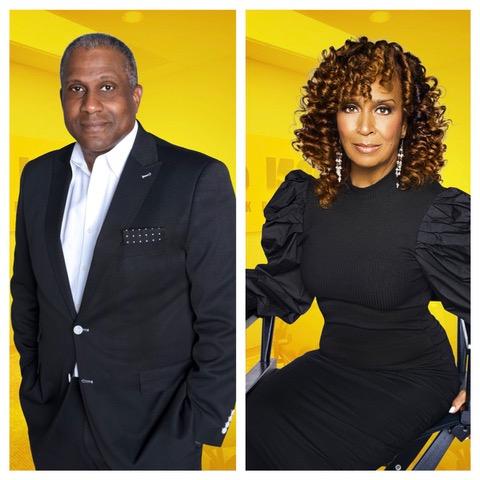 "Can we all get along?" the late Rodney King pleaded at a press conference on May 1, 1992.
For the 30th anniversary of the LA Civil Unrest, media personalities Tavis Smiley and Dominique DiPrima will co-host special programming during morning drive on KBLA Talk 1580 to delve into that very question of "getting along."
The show will air live from 6am to 12noon at the intersection of Florence and Normandie which is considered "ground zero" of the civil unrest. 
"Historic anniversaries, to my mind, are only worth pausing to commemorate if our reflections are instructive, informative and empowering for how to make America a nation as good as its promise," said Smiley. 
Smiley and DiPrima will be joined by family members of King, community organizers, faith leaders, elected officials and everyday people to discuss, dissect and deliberate on the factors that led to a boiling point of civil disturbance, and if the city has healed from it. How far have South LA and the nation come since 1992? What work still needs to be done to end systemic racism, poverty, and militarism to foster true law enforcement accountability?
"We want to take this opportunity to amplify the voices of the African American community in this moment of solemn reflection and continue the quest for accountability," added DiPrima.  
In two months, KBLA Talk 1580 will be celebrating its one-year anniversary on the air. Smiley launched LA's first and only "Unapologetically Progressive" talk radio station for the African American listening audience on Juneteenth last year. KBLA Talk 1580 is the only Black-owned and operated talk station in Southern California!
During the week, Smiley is on the airwaves with his own show, "Tavis Smiley" and he is backed by a great weekday lineup giving folks something to talk about!! With award-winning hosts like Dominique DiPrima and political commentator and comic DL Hughley, KBLA Talk 1580 boasts an all-star lineup of hosts who can speak candidly and passionately to the challenges people of color face daily trying to navigate life and realize their California hopes and dreams.
On the weekends, more engaging talk continues with "Café Mocha," hosted by Los Angeles Hip-Hop icon YoYo, comedienne and talk show host Loni Love and voice actress Angelique Perrin as well as civil rights attorney and child advocate Areva Martin with her show, "Areva Martin Out Loud" and the Black Lives Matter (BLM) radio show, "This Is Not A Drill,"  hosted by BLM/LA co-founder Dr. Melina Abdullah.
KBLA Talk 1580 serves an audience long ignored by talk radio in Los Angeles – that is, people of color and progressives. Interestingly, KBLA 1580 AM is a heritage station and the original home of the iconic Hip-Hop station KDAY.