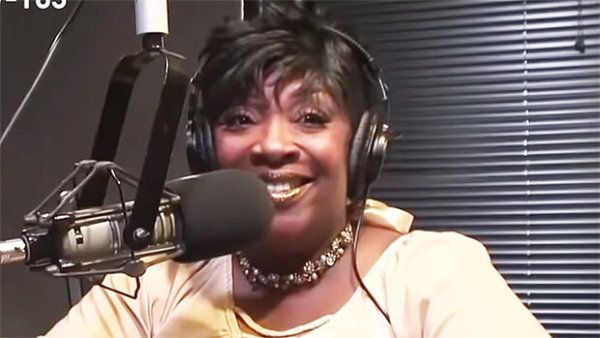 Originally posted September 16, 2018. Radio Facts: Wanda has since left the station and the story got bigger.We hear TMZ wanted her to be on the show to talk about it but she declined. Not sure what she is up to these days. All was going so well until near the end of the video. Still funny AF.
I kept seeing a video link posted this past Friday with V103's Wanda Smith from the Frank and Wanda show along with Katt Williams, for some reason it didn't occur to me to check it out until Sunday. Exhausted from work, I watched the video and l was not prepared for what I saw. In what appears to be a basic everyday interview V103 radio host Wanda Smith said something to set Katt off and he obliterated her radio status in a matter of minutes while the cameras and tapes and social media kept rolling and Frank Ski kept laughing. Katt started by saying Wanda was a horrible interviewer which had to catch her off guard because she already knew that but she wasn't expecting for it to ever be confirmed on the air. She nervously giggled not knowing what was coming next. Then she thought she could finish Katt off by saying he needed to go to the salon to get his hair did and that's when the unexpected roast took a turn for the worse for Wanda. Katt talked about her cholesterol, blood pressure and even questioned if her wig and headphones came as a unit and she could not keep up. But the church knew the services were over when he said 'If anybody wants some of Wanda's cheap jewelry go to Citgo and buy a pack of Newports and you can get the jewelry for $7' Officials had to call Wanda's' family and ask them to pay their final respects to her hosting gig at that point.
APPLE CREATES NEW HEADPHONE LINE INSPIRED BY WANDA SMITH: WIGBEATS?
Wanda was rendered catatonic and her hosting gig was put on
life
career support but Katt continued to pull the plug. I was laughing so hard I could barely understand him. All I could do was picture that cheap jewelry they sell in there. When she talked about him being in jail, he returned for the finish in record time. This could have been an amazing opportunity for Wanda to show her skills since the video went viral in 24 hours garnering 1 million views but you can tell she was a bit miffed. Katt even said she was a horrible interviewer which had to hit home. See Video below.
Reach Media, Inc. announced the debut of The Morning Hustle, airing weekdays from 6a-10a ET. The Morning Hustle is the freshest program in broadcast with an entertaining, humorous and informative take on Black pop culture from the Millennial and Generation Z point of view, meant to wake up its audience to the beat of today's Hip Hop.
THE SHOW
The Morning Hustle brings a cast consisting of fresh and outspoken talent, with a unique appeal derived from their diversity of experiences and backgrounds. This blend is accented by the insights and commentary of contributing experts who are culture-connected and culture-adjacent personalities. Interactive content and a multimedia focus carry the show's interaction past 10am with a strong social presence and shareable content, bringing listeners back on a daily basis.
The show offers listeners the unique chemistry of hosts HeadKrack, Angie Ange, "On-Air" Jordan, Lore'l and Billy Sorrells, providing a rare authenticity and transparency that connect with the lifestyle of the audience.
HeadKrack is a Hip Hop authority who stays up-to-date on all the latest in music, movies, artists and entertainment. Already a recognized expert on pop culture and current events, he brings a straight-talking and funny outlook that has made him a listener favorite.
Angie Ange keeps her finger on the pulse of what's happening in the community and uses her platform to educate and entertain listeners. Not new to the airwaves, her road to radio began at a very early age.
"On-Air" Jordan's improvisational skills and comedic timing make his celebrity and listener interaction the most compelling radio to wake up to, from his morning anthem "The Head Wrap Song" to his popular game "Gimme Five".
Lore'l speaks truth to power and keeps the masses informed on the latest juicy celeb gossip. First gaining fame after launching a rap career at only 16 years old, her signature voice, laugh and no-filter delivery keep listeners wanting more!
Billy Sorrells and his side-splitting insights and observations on real life topics keep audiences listening, laughing and sometimes debating! He's made his name as a performer, host and radio personality who's not shy about bringing sexy back to comedy.
The Morning Hustle is syndicated nationally with markets including Chicago, Philadelphia, Washington DC, Detroit, Cleveland and St. Louis.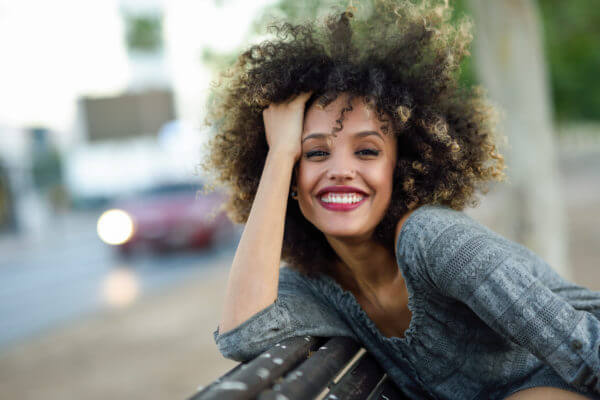 This is great news. Hopefully, this will be one of many states to jump on board.
Dove and The CROWN Coalition Announce The Passing Of Legislation To End Hair Discrimination in New Jersey
State Senator Sandra B. Cunningham and Assemblywoman Angela V. McKnight
Lead Effort 
In-State with Infamous Wrestling Incident
Dove and fellow co-founding members of the CROWN Coalition (National Urban League, Color Of Change and Western Center on Law & Poverty) are proud to announce The CROWN Act (
C
reate a 
R
espectful and 
O
pen 
W
orld for 
N
atural hair) passed in the state legislature of New Jersey on Monday, December 16, 2019.  Introduced by Senator Sandra B. Cunningham and Assemblywoman Angela V. McKnight, the bill addresses unfair grooming policies that have a disparate impact on Black women, men and children, making New Jersey the third state in the U.S. to pass this groundbreaking legislation (California and New York passed The CROWN Act in July).
The passing of The CROWN Act in New Jersey will ensure that young students like Andrew Johnson, the 16-year old wrestler from Buena Regional High School in Buena, New Jersey, will not be forced to make a decision of having his locs cut, or forfeiting an earned match, like Andrew, was asked to do during the infamous December 19, 2018 incident in which the freedom to wear his hair in a natural protective hairstyle was denied for no justifiable reason. "In 2019, it is unfortunate we have to pass legislation to further expand the definition of discrimination, to include something as natural and organic as how our hair grows from our heads," said Senator B. Cunningham, District 31, NJ.  "This legislation is necessary; it will serve as a protection for those who feel helpless in any situation where they are forced to choose between being employed, and/or being allowed to participate in a sporting event (like our own New Jersey resident Andrew Johnson), or changing their identity to make others feel comfortable." "This is so exciting that we are really this close to making sure no one in New Jersey will ever legally experience having to cut their hair or change their hair texture in order to play a sport or work at a particular place. I'm so proud of my state for moving this bill along so quickly, " said New Jersey Assemblywoman Angela McKnight (D-Hudson).  "The fact that this bill passed the General Assembly overwhelmingly with bipartisan support proves that this isn't a partisan issue, but rather a human rights issue that we can all agree upon. I commend my colleagues across the table for standing up for civil rights." "As the legislative year comes to a close, New Jersey has been hard at work reforming our criminal justice system so that it will treat incarcerated women with dignity, restore voting rights for formerly incarcerated individuals, and put a stop to hair discrimination.  All New Jerseyans deserve to be treated with decency and respect, and each of these measures will end inequitable and disenfranchising realities that too many have been facing," stated Senator Cory Booker. "Today's passage of the CROWN Act marks a historic step in banning a culture of discrimination against black hair.  Hair discrimination is a civil rights violation and we must stop reinforcing racism and biases against Black hair."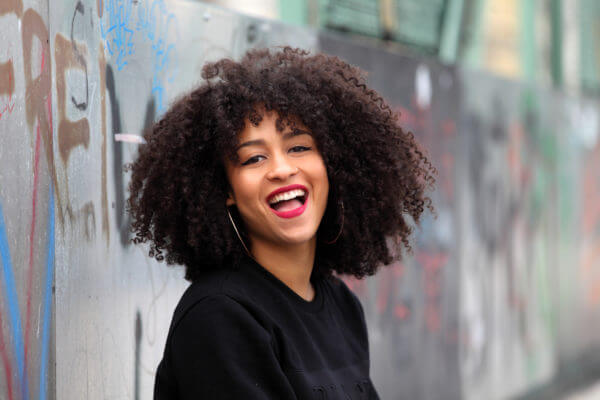 "It is our mission at Dove to champion individual beauty and ensure all beauty is respected and welcome in our society.  For too long, narrow beauty standards have perpetuated unfair scrutiny and injustice for hairstyles and textures inherent to Black identity.  On the anniversary of the infamous and painful wrestling incident, I am proud that New Jersey has passed The CROWN Act to put an end to hair discrimination," said Esi Eggleston Bracey, Executive Vice President and Chief Operating Officer of North America Beauty and Personal Care at Unilever, the New Jersey-based parent company of Dove. "The National Urban League is behind this mission and are is committed to making an impact with the CROWN Coalition," said Marc Morial, CEO of the National Urban League.  "Hair discrimination, whether in schools or in the workforce should simply not be allowed and we will continue to rally policy-makers and our communities to end discriminatory practices that disproportionately affect communities of color. Senator Cunningham and the state of New Jersey have our support to turn this legislation into law."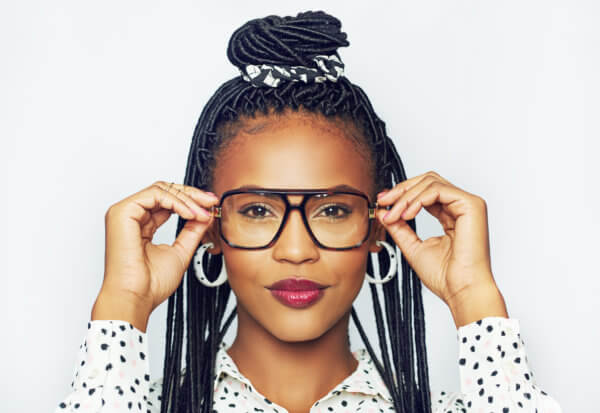 "Color Of Change is excited to be a part of this movement to end hair discrimination in our nation," said Janaya "Future" Khan, Program Director, Media, Culture and Economic Justice for Color Of Change.  "It's incredible to believe that in 2019 we have to fight for legislation that addresses grooming policies that directly affect our people in the workplace and in schools.  As members of the CROWN Coalition, we will continue to work to put an end to issues that oppress Black people unfairly." Senator Cory Booker (NJ) and Congressman Cedric Richmond (LA) introduced The CROWN Act of 2019 in both chambers of the U.S. Congress December 5, 2019.  Twelve additional states have pre-filed legislation for early 2020. Join the movement that's creating real change and aiding in the efforts to ensure Black men, women and children feel confident in expressing themselves. Sign the petition at 
www.TheCROWNAct.com
 to help us end discrimination and learn how you can get involved in bringing anti-hair discrimination legislation to your state.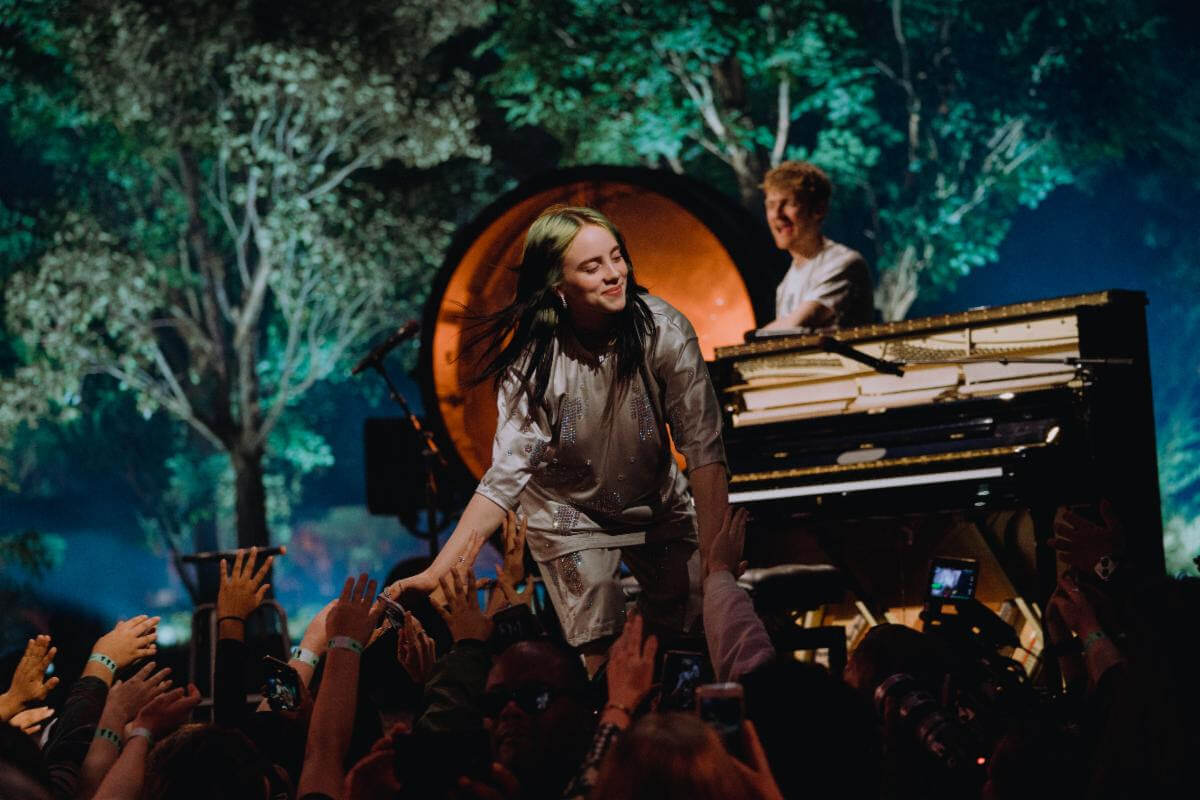 Exclusive Performance Was Live Streamed in 115 Countries and Will Be Available On Demand Only on Apple Music
Apple Music closed out 2019 with a special performance by Artist of the Year Billie Eilish on Wednesday evening at the Steve Jobs Theater in celebration of the inaugural Apple Music Awards. In addition to receiving top honors as Apple Music's Global Artist of the Year, Billie also received the award for Top Album of the Year as well as for Songwriter of the Year with her brother FINNEAS. Billie performed this exclusive bespoke show for her fans to mark the occasion and Apple Music live streamed the event in 115 countries. When introducing Billie and FINNEAS to the stage, Apple Music global creative director Zane Lowe told a packed crowd at the Steve Jobs Theater: "There are amazing artists, there are amazing producers... but there are very few who can make us think different, feel different with every song." During the acoustic 75 minute performance Billie and FINNEAS played a full set which included:
ocean eyes
bellyache
copycat
party favor / 8 - billie on uke, finn on guitar
idontwannabeyouanymore
wish you were gay
all the good girls go to hell
xanny
bad guy
ilomilo
come out and play
bury a friend
listen before i go
i love you
everything i wanted
when the party's over