Troy Carter, Spotify's Global Head of Creator Services, will be leaving the company in early September. Spotify now plans to merge its Creator Services division with its in-house Shows & Editorial team.  This newly-combined division will be led by current Global Head of Shows & Editorial, Nick Holmstén. Carter joined Spotify 2 years ago to improve the service's reputation amongst artists and songwriters.  Carter, a former manager of Lady Gaga, John Legend and Meghan Trainor will remain an advisor to Spotify.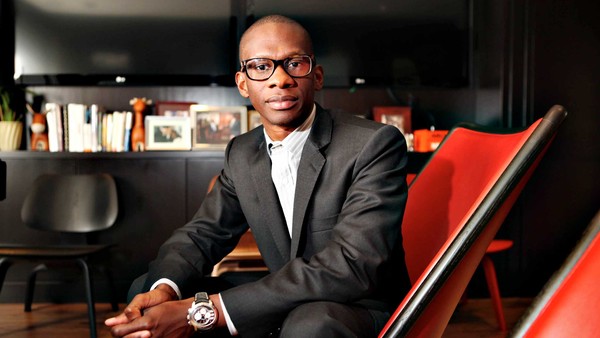 The man who once managed Lady Gaga and Meghan Trainor is now serving as the Entertainment Advisor for Prince's estate according to Hits Daily Double.  Currently serving as the global head of creative
services
for Spotify,
Troy Carter
will stay with the streaming service as well as advise the Prince estate in order to continue the purple reign.
Comerica Bank
who recently replaced
Bremer Trust
as special administrator overtaking the management of the estate released a
statement
to Billboard about Troy Carter's involvement with the estate. "
Comerica Bank
is proud to acknowledge that
Troy Carter
has been named entertainment adviser to the Prince estate," said the bank's
statement
released to Billboard. "His considerable music industry experience and expertise will be invaluable as the work of the Prince estate moves forward. In light of the confidential nature of estate settlement matters, however, we will have no further comment other than this acknowledgement." With so many people vying for a piece of Prince's legacy, we will see how this plays out.
Radio Facts: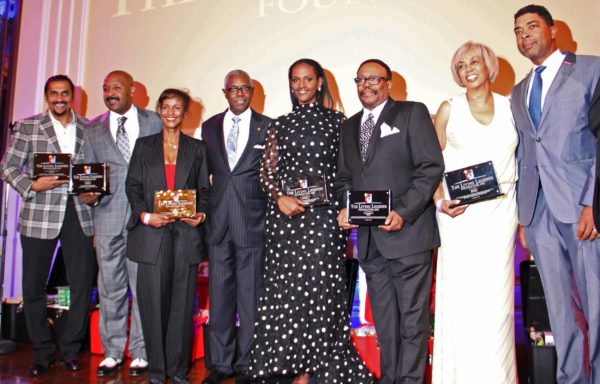 The Living Legends Foundation,® Inc. (LLF) announces its 25th Anniversary celebration and the 2016 honorees for the 20th Living Legends Annual Awards Gala. This year's event will be held on Thursday, October 6, at 7:00 p.m. at Taglyan Cultural Complex, 1201 N. Vine Street, Hollywood, CA. The Living Legends Foundation,® Inc. will honor seven distinguished individuals including Miller London, CEO of Russell Street Entertainment/CEG Music and LLF board member, who will be presented with the Chairman's Award. Tony Gray,
founder
and President of Gray Communications and LLF Advisory board member will receive the Jerry Boulding Radio Executive Award. Larry Khan, Senior Vice President of Urban Promotion at Interscope Records will be presented with the Music Label Executive Award. Sheila Eldridge, CEO of Miles Ahead Entertainment will receive the Entrepreneur Award. Jamie Brown,
founder
of Sister 2 Sister magazine will be presented with Media Executive Award. Herb Trawick, creator, executive producer and co-host of Pensado's Place will receive the Creative Visionary Award. Regina Jones,
founder
and editor of SOUL newspaper will be presented with the Legacy Award in celebration of SOUL newspaper's 50th Anniversary. Troy Carter,
founder
of Atom Factory and Global Head of Creator Services for Spotify serves as the Honorary Event Chairperson for the Living Legends Awards Dinner and Gala. Gail Mitchell, senior correspondent of Billboard magazine is the Event Chairperson and Pat Shields, Partner of Black Dot, LLC and LLF Officer is the Dinner Committee Chairperson. This year's honorees reflect the diversity and growth in a challenging business that is constantly evolving. The LLF continues its core mission to honor industry pioneers and professionals who are breaking new ground in the arenas of broadcasting, recorded music, and other allied fields such as publicity, marketing and publishing. "We look forward to celebrating our 25th anniversary in Los Angeles, where it all started," says David Linton, Chairman of the Living Legends Foundation. "In the coming weeks, we will announce some of the organization's new initiatives and long-term programs that will further assist our community who at times, experience challenging and difficult times." In 1991, record industry legends Ray Harris, Barbara Lewis, C.C. Evans and the late Jerry Boulding founded the Living Legends Foundation,® Inc. Over the years, the organization has recognized and honored over 100 distinguished leaders in music, radio, retail and media. Past honorees include Quincy Jones, Clarence Avant, Kenny Gamble, Leon Huff, Cathy Hughes, Stephen Hill, Antonio "LA" Reid, Rushion McDonald, Jon Platt, Keith Clinkscales, Ethiopia Habtemariam, Larkin Arnold, Brenda Andrews, Ruben Rodriguez, Kendall Minter, Esq., Jeffrey Harleston, Troy Carter, Big Boy, Vicki Mack Lataillade and Claude Lataillade, Dr. Logan H. Westbrooks, the late Hal Jackson, the late Jack "The Rapper" Gibson, Charles Warfield, Aundrae Russell, Lee Bailey and numerous others. The Living Legends Foundation,® Inc. is a registered 501 (c) (3) non-profit, tax-exempt organization and has been funded primarily with corporate contributions and individual donations. The 25-year-old organization has expanded its mission to provide assistance to those who have served the music industry and who have a confirmable need. This assistance is provided in a manner that maintains the dignity of those who may receive financial help. Many former music industry employees worked during a time when 401K's and retirement packages were not available—and even today, in this era of downsizing and mergers, the uncertainty of career stability within the industry has grown. Proceeds from the event will enable the LLF to continue to aid those in need. The Living Legends Foundation Officers and Board Members include Chairman David Linton, President Varnell Johnson, Vice-President Jacqueline Rhinehart, Recording Secretary Pat Shields,
founder
and Treasurer C.C. Evans and General Counsel Kendall Minter, Esq. Board members include co-
founder
Barbara Lewis, Vinny Brown, Marcus Grant, Ken Johnson, Miller London, Sidney Miller, Jon Platt, Gwendolyn Quinn, A.D. Washington, Sam Weaver, and Colleen Wilson. The Living Legends Foundation Advisory Board includes a list of distinguished entertainment executives including
founder
Ray Harris, Monica Alexander, George Daniels, Brad Davidson, Skip Dillard (WBLS and WLIB), Kevin Fleming, Tony Gray, Shannon Henderson, Sharon Heyward, Allen Johnston, Kathi Moore, Alonzo Robinson, Kevin Ross, A. J. Savage, TC Thompkins, Irene Ware, Buzzy Willis and Tony Winger.
Congrats to
Atom Factory
owner
Troy Carter
. He has been hired to join Spotify as the
Global Head
of Creative Services. His
role
is to take Apple and Tidal head-on for both artist and original content. Philly native, Carter began his career working for Will Smith's Overbrook Entertainment. He went on to have a very diverse career in the industry working with everyone from Diddy, Def Jam, John Legend,
Meghan Trainer
and more. It was his work with, a then unknown,
lady gaga
that put him on the industry map as a well-respected tech specialist. He used
social
networking, at a time when it was considered a "fad,"  to build Lady Gaga's brand from virtually nothing. At the time, he admitted he had very limited resources and came up with the idea. A part of Carter's successful company,
Atom Factory
was sold to Waddell and Reed, an investment firm. A successful speaker and constant panelist who is interviewed in various major media outlets, Carter will continue to oversee the
technology
division of the
Atom Factory
while in his new
role
at Spotify.