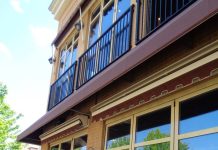 After spending the entire summer in Buffalo, NY. I have learned two things. Smaller to mid-sized markets are a GREAT investment right now and how much I don't like Los Angeles (lol) I actually knew the latter for quite some time.
As always, steve harvey and his crew spoke about a lot of inspiring topics on his Morning Show. He started off by telling people to be grateful for waking up in the morning and acknowledging the small things in life.
Praise 102.5 FM and Nissan South Morrow announces the 13th Annual Praise in the Park, the largest Outdoor Inspirational Music concert in the country taking place Saturday July 29, 2017 12 noon at Lakewood Amphitheater.This is the first year that Praise in the Park will be held at Lakewood Amphitheater and attendees are in for a treat with a bigger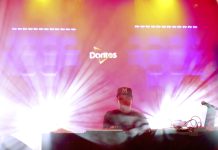 Radio Facts: Radio Facts: After three epic nights of bold performances, the Doritos #MixArcade officially closed E3 with a Throwback Thursday show featuring DJ Jazzy Jeff and Mix Master Mike.
A high-end store in Switzerland had to apologize, the queen of media, Oprah Winfrey for refusing to let her look at a bag because the shop assistant presumed she couldn't afford it.
Digital and Radio Facts: The talk radio format has been taking over the terrestrial radio space for years, so it only make sense people would want it on their iPhone and iPod Touch also.Radio streams and apps have been gaining in popularity on the iPhone and iPod Touch, and that is thanks in no small part to the talk radio
Radio Facts: Filed Under: "Editor's Question" Elle is great I heard her while I lived in Atl but why is the General Manager picking on air talent?
Radio Facts: I'm trying to understand why radio stations are firing legendary announcers without allowing them to, at least, say goodbye to listeners, then again, perhaps I do understand .