Home
Tags
Royalty payment
Tag: Royalty payment
[caption id="attachment_235825" align="alignnone" width="800"]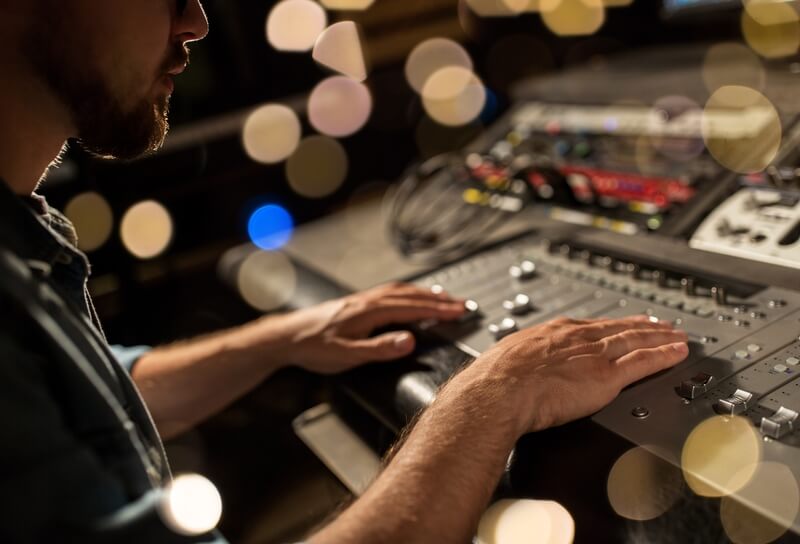 ID 108459591 © Syda Productions | Dreamstime.com[/caption]
Meet AllTrack, the digital-era PRO for independent music creators
AllTrack, a modernized US-based performing rights organization (PRO) built to serve independent music creators, is announcing the launch of its digital creator platform. As of today, creators and publishers can join AllTrack to represent them for the public performance of their songs in over 120 countries across the globe.
AllTrack's all-inclusive operating model provides for an instantaneous application and approval process for artists, writers, composers, producers, and publishers. It enables creators of all types to join for free, register songs, report live performances and begin receiving their global performance royalties. Its platform was designed from the ground up to empower each creator with a uniquely simple, powerful and transparent hub for managing all aspects of their performance royalties. It provides for the payment of equitable per-play royalty rates across all creators. Creators are not required to sign up as a publisher to receive their combined writer-publisher shares of performance royalties, and they always retain 100% of their ownership in their songs."Independent creators are the fastest growing segment in music, and the emergence of this new wave of creators is having a dramatic effect on the industry. Digital-era creators have an appetite and need for new and impactful tools and services. Various industry solutions have been developed to enable independent creators to flourish in terms of marketing, access to fans, distribution and certain forms of rights management. Now independent creators also have a forward-thinking, technology-oriented global PRO built specifically to represent their best interests," explains founder and CEO Hayden Bower.
AllTrack is led by Hayden Bower, a long time media and entertainment investor and former SESAC board member, as well as a team of executives that have served creators for decades within organizations such as SESAC, Rumblefish, Tunecore, Songs, Bicycle, and Bug Music. "We carefully assembled a team that is uniquely qualified to understand the challenges that independent creators face today. We know how the industry works, and we are excited to make it work better for our creators. We're committed to making sure that AllTrack serves the needs of our creators and will continue to evolve appropriately as those needs change."  Creators are welcome to join AllTrack for free at www.alltrack.com.
Radio Facts: Following recent reports of music crowdfunding site PledgeMusic missing vital payments to artists, Sound Royalties is stepping in to help the creatives...
World's First Blockchain Music Marketplace Issues First Payment to Producer Chuck Inglish
- Songwriter/Producer Chuck Inglish received $8,272 today from Vezt after offering fans a royalty interest in his songwriter rights for "Wear My Hat," and "Gees," as recorded by artist Mac Miller. Using the Vezt app, more than 100 of his fans contributed the $8,272 in return for a portion of the royalty stream of the aforementioned titles in less than 30 days.Vezt recently released the app on both the Apple (iOS) and Google (Android) platforms and has seen surprising organic adoption of the app with conversion rates in excess of 10% and more than half of users buying into multiple Initial Song Offerings (ISOs™). After meeting the Vezt team, Inglish chose to list two of his titles on the app, hoping to cover a substantial portion of his monthly expenses. In less than 30 days both of his titles sold out, resulting in the $8,272 payment. Inglish has since listed a number of additional song rights on the app. Vezt collects payments from Performing Rights Organizations, publishers, digital platforms and record labels in more than 135 countries.Chuck Inglish, is an American rapper from Mount Clemens, Michigan and is one half of the hip-hop duo The Cool Kids alongside Sir Michael Rocks.Vezt (www.vezt.co) is a blockchain-based music app that allows fans the opportunity to acquire fractions of the royalty income from their favorite songs. Artists can now monetize the master, publisher or songwriter rights of any existing title within 30 days. These royalty rights include income from digital downloads, radio plays, digital streaming platforms, public performances, film and TV placements among other revenue sources, on a global basis.
CD Baby Becomes First Digital Distributor to Give Creators Affordable Tools to Create Simple Copyright Ownership Agreements and to Register With the U.S. Copyright Office via Partnership with Cosynd
CD Baby has partnered with Cosynd, the first affordable legal services platform made specifically for creators, to allow CD Baby's members to document ownership of their content easier than ever before. Starting this November, the partnership will provide CD Baby's members with a fast, affordable, and legal way to create basic copyright ownership agreements and to register their content with the U.S. Copyright Office, making CD Baby the only digital distributor to offer these valuable services to creators.

Cosynd offers both free and paid tiers of service. Under the partnership, CD Baby's members will receive 1 month of free access to Cosynd's Essential and Premium tiers, which will enable these members to create unlimited copyright split sheets (straightforward documentation of copyright ownership by percentage), full copyright ownership agreements (more detailed agreements covering vitals such as who can license the content), and work for hire agreements. Members will also be able to register their copyrights with the U.S. Copyright Office in a fraction of the time it would typically take a novice creator otherwise.

Without an ownership agreement in place, collaborators that created a copyright have an equal claim of ownership and rights by default, regardless of the size of their contribution under U.S. copyright law. Misunderstandings between collaborators can lead to a slew of legal issues including improper exploitation of copyrights and unpaid royalties.  To date, an estimated $2.5 billion worth of "black box" royalties have gone unclaimed, because of a lack of available ownership data. Creators seeking to resolve matters of ownership and infringement are ineligible to file lawsuits unless they have registered with the U.S. Copyright Office.

Cosynd is the first platform to make documenting and managing this crucial ownership data and filing copyright registrations a breeze for creators of all types of content - music, videos, imagery, and literature.  Whether creating a fast split sheet or a more extensive copyright ownership agreement, Cosynd walks each creator through building their custom agreement by asking a series of questions in non-legalese. Collaborators can assign default roles and splits to each other and multiple titles can be added to a single agreement at any time, eliminating redundant work. Aside from the variety of agreements available, Cosynd requires real e-signatures, which sets them apart from other platforms and is key for collaborators that face questions regarding ownership from content platforms, like YouTube. Once an agreement has been signed, collaborators cannot go back and change the ownership splits, as they can on other split sheet apps. Creators may also invite their attorneys to review/edit the agreements if they wish to at no additional charge.

"Making it easy for artists to manage the rights around their music catalog is a key part of being a total monetization solution. Our partnership with Cosynd provides these tools in a very accessible way," says Tracy Maddux, CEO of CD Baby.

"There is more content being created and more opportunities to monetize that content than ever before. If you're a creator, documenting ownership of your copyrights is a crucial step from the beginning - otherwise you won't get paid! Disputes arise, liability increases, lawsuits ensue, and we all suffer the losses. CD Baby is one of the most trusted names in the music business and the go-to resource for educational information concerning music promotion, distribution, and rights management. We're thrilled to be partnering with them to help creators protect themselves and their rights from the very start," says Jessica Sobhraj, CEO of Cosynd.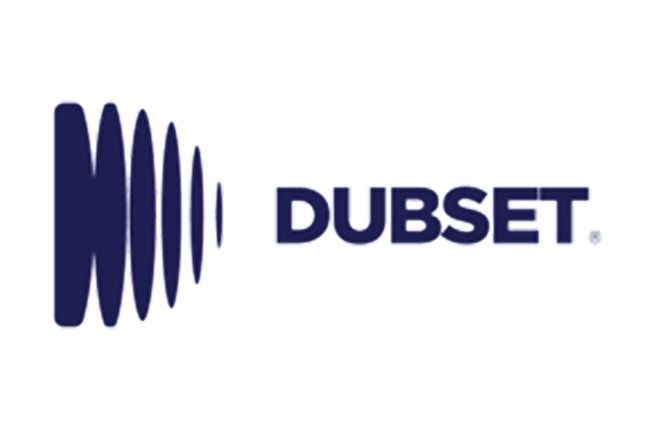 Dubset Media, a company bringing transparency, control, and DJ mix royalties to music rightsholders, announced today its strategic relationship with HFA's Rumblefish, the best-in-class music licensing and administration company, that will, for the first time, enable the registration and tracking of mechanical royalties for DJ mixes and remixes.The arrangement enables a turnkey royalty payment system between the music publishers that license DJ mixes and the digital music services that generate royalties for their use of this content through the use of Rumblefish's infrastructure."Publishing administration for DJ mixes and remixes has historically been a very manual, painful process," said Stephen White, CEO of Dubset. "This strategic relationship represents a major milestone in our efforts to construct a comprehensive royalty tracking and payment system for DJ mixes and remixes in the modern music business. Dubset and Rumblefish can now administer DJ mixes and remixes in the same way they do standard mechanical royalties, without having to implement any new processes or systems.""Our relationship with Dubset reinforces Rumblefish as the database of record for the music publishing community. It will enhance our collection and distribution of mechanical royalties generated by streaming mixes and remixes on digital music services," said Michael Simon, President of Rumblefish. "We're thrilled with this new arrangement."Mix, remixes and other user-generated content containing rights-protected musical compositions and sound recordings continue to be produced at a staggering rate, some estimating in excess of ten million hours per year. Dubset's proprietary MixBANK™ platform ensures that mix and remix content is properly cleared and administered. 

Royalty Exchange Introduces 'Term Advance' Financing Revolution Debt-free option results in bigger advances at better rates
Royalty Exchange, the world's largest online marketplace for royalties, today introduced a revolutionary new financing option for creators called Term Advance.Unlike most advances, Term Advance reverts creators' royalty income after a fixed period of time… no matter what. It's more like a temporary sale rather than a loan.With traditional advances, artists' earnings are funneled to the advance company until a fixed amount of money is repaid. The terms of these deals often carry high effective interest rates, and expensive penalties if the repayment schedule is not met. And since the size of these advances are so small, artists typically just get a new advance once the old one is paid off.Royalty Exchange's Term Advance offers a sharp departure from this cycle of debt. There's no obligation to repay a fixed amount.What's more, creators decide what part of their catalog they take the advance on, while they continue to collect royalties on the part they keep. Anything earned from new music projects created following the advance belongs solely to them and is not subject to recoupment.Since 2016, creators have raised over $14 million on Royalty Exchange selling a slice of their royalties to investors who compete to offer the best possible price. Term Advance takes advantage of this same competitive marketplace, which ensures creators still get the best deal, but adds the option to regain their royalty stream at the end of the term."Royalty Exchange exists to give creators more options, not less," said Royalty Exchange CEO Matthew Smith. "For example, under the Term Advance scenario, an artist could temporarily sell 25% of an existing catalog. This provides a larger lump sum in return than any traditional advance could provide. The investor collects 25% of that catalog for the term of the advance. The artist collects the other 75%. When the term of the advance is over, that 25% reverts back to the artist. And any new work created after the advance is not affected at any time."To learn more about Term Advance, how it works, and how it benefits creators, please read today's blog post.