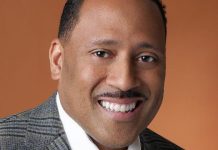 Frank Ski has exited V103 for a second time. Afternoon host Big Tigger will replace him and Tigger's afternoon show will now be hosted by well known market staple Kenny Burns from Shade 45. No word on Frank Ski's future plans except that he may be returning to WHUR to do afternoons.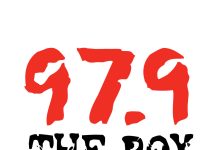 KBXX in Houston, TX is seeking a Production Director. This person will have an emphasis on producing spots for Radio Now (Top 40) and 97.9 the Box. Must be great with clients, detail oriented and creative. Bi-lingual is a bonus! Experience is a MUST. Position based out of Houston.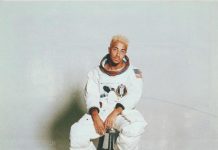 Radio Facts:  Rapper/singer/producer Luke Christopher announces today that his highly- anticipated debut album TMRWFRVR will be released on July 28th via ByStorm Entertainment/RCA Records.
Shawn "JAY Z" Carter Signs 10-Year Touring Contract With Live NationDeal Continues Long-Standing Partnership with Largest Producer of Live Music Concerts Today, Shawn "JAY Z" Carter and Live Nation announced an exclusive touring partnership. The agreement continues JAY Z's longstanding partnership with the world's leading live entertainment company.
We all know what 2016 looked like in regard to music icons passing and now it looks like 2017 if starting to mimic it.  Radio Facts is sad to report the death of the legendary soul icon, Leon Ware.  Ware died on Feb. 23, 2017, at the age of 77.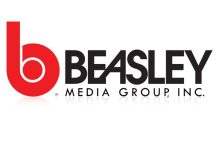 Beasley Media Group Detroit is seeking a part-time Event Staff who is interested in learning more about event marketing, promotions and broadcasting.
One Great Station Always Leads to Great Opportunities....I can't tell you how many emails and calls I get complaining about the two major radio corporations. This is what I LOVE about CBS Radio and V103. CBS Radio is the one corporation we hear the LEAST complaints about.
Radio Facts: Old-fashioned radio is not dead. The trouble is finding it on the dial. Remember dials? If not, the modern equivalent is knowing when to stop the scan button. These days, restricted playlists OK'd by suited executives can reduce radio DJs to puppets. Or eliminate them. Great songs are wrung dry by repetition while others are forgotten.
Radio Facts: Tyra seems to be getting some premiere advice from someone close who is business savvy. Perhaps it is her who is making these decisions but everyone in Hollywood knows the 5-year mark means syndication, which means the star(s) of the show could be paid for a lifetime.
Radio Facts: In just 60 minutes, you could earn enough to pay for a tank of gas, the cable bill, gym membership, or dinner out. Thirty dollars still covers some of life's essential costs. Earn that much in just one hour on the job, and you have enough to build a comfortable life. The latest U.S.