Home
Tags
Private equity firm
Tag: private equity firm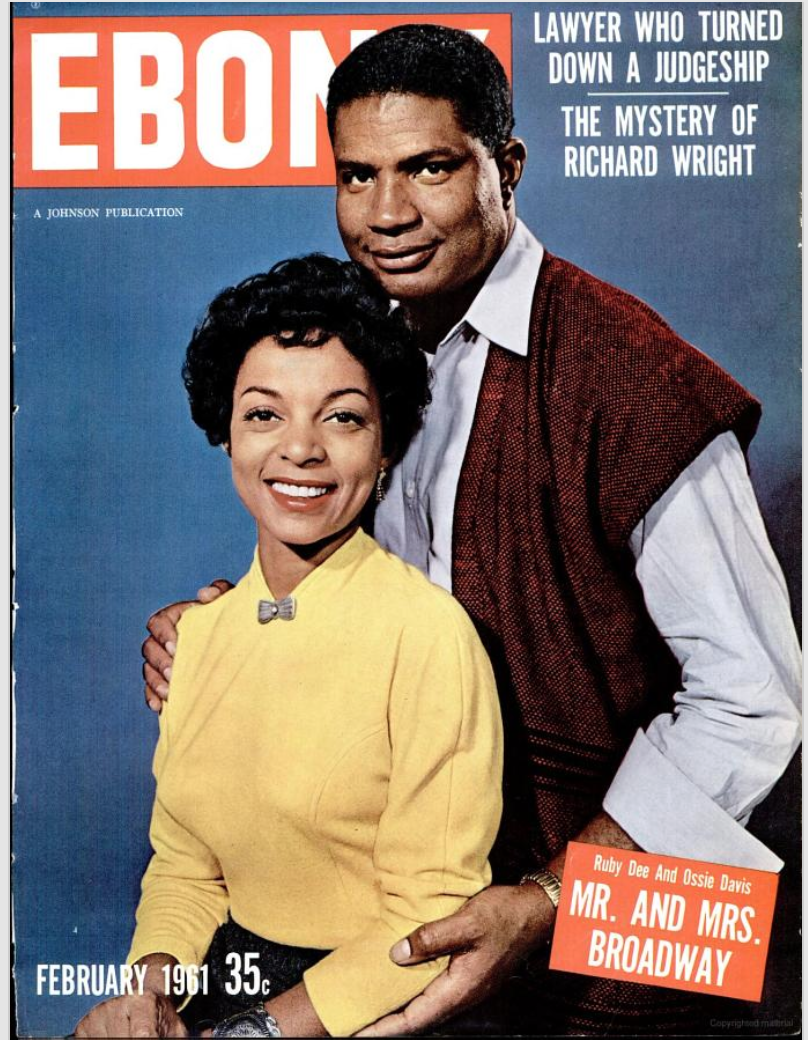 I can only say I completely understand what EBONY and JET had to do. Running a company like that year after year with declining profits and a lack of interest in the brand from consumers is a herculean task. Consumers have drastically changed over the decades, in the last one especially relying on digital delivery of news and information. While many people are disappointed in the sale without question they only know 1/100th of it. It's also hard to believe that those photo archives are still up for sale after all this time, would that be the case if TIME put their archives up for sale? If EBONY and JET were so important to us, why weren't we supporting it more?
African American's Get More information Online
Johnson Publishing has sold Ebony and the now digital-only Jet magazine to Clear View Group, an Austin, Texas-based private equity firm, The amount of the sale is undisclosed. Both magazines derive from a family owned business throughout some of the most turbulent and memorable 
times
in African American history since 1945. Both magazines have been magnanimous leaders in informing and shaping the culture of the black community over the decades... but
times
have changed. The company has
seen
a steady decline in revenue for print publications over the years. Chairman of
Johnson Publishing
and
daughter
of the late founder John Johnson, Linda Johnson Rice, will continue with the company serving as
chairman
emeritus on the board . She stated: "This is the next chapter in retaining the legacy that my father, John H. Johnson, built to ensure the celebration of African-Americans."
Clear View Group
plans to continue the print edition of
Ebony
and they plan to keep most of the current team. 
"We made this purchase because this is an iconic brand — it's the most-recognized brand in the African-American community," said Gibson, 59. "We just think this is a great opportunity for us." The new company also plans to expand the brand with more event based ventures. The archive for both publications went up for sale almost two years ago and is still up for sale for 40 million. Johnson Publishing will maintain the cosmetics end of the brand.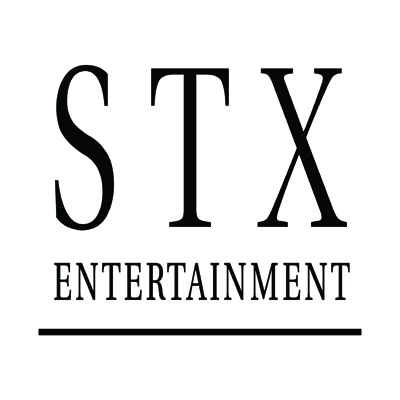 UNIVERSAL MUSIC PUBLISHING GROUP CONCLUDES WORLDWIDE PUBLISHING AGREEMENT WITH STX ENTERTAINMENT
  SANTA MONICA, CA (November 18, 2015) – 
universal music publishing group
(UMPG), the world's leading global music publisher, has signed an exclusive, worldwide agreement with
STX
Entertainment (STX), it was announced today by Jody Gerson,
UMPG
Chairman and CEO, Sophie Watts, President of
STX
Entertainment, Thomas McGrath, STX's Chief Operating Officer, and Jason Markey, Executive VP and head of music for the
STX
Entertainment Motion Picture Group. Through the agreement
UMPG
will administer and represent the studio's future soundtracks, scores and catalogue of related music publishing rights across all media. 
STX
is currently on track to produce, market and release at least 12 major
motion
pictures a year. Upcoming films from the company include the thriller 
Secret in Their Eyes, 
starring Chiwetel Ejiofor, Nicole Kidman and Julia Roberts; 
The Boy
, a horror film from director William Brent Bell (
The Devil Inside
), starring Lauren Cohan ("The Walking Dead"); and the epic action-drama 
The Free State of Jones
, starring Matthew McConaughey, Gugu Mbatha-Raw, Keri Russell and Mahershala Ali from writer-director and 4-time Academy Award nominee Gary Ross. "
STX
Entertainment is an exciting new studio and media company with a fantastic
production
slate and we have great respect for the entire management team. I'm very pleased to be a part of this opportunity to work with
STX
from the ground floor and look forward to a long and creative partnership," said Gerson. "As we have been building our studio, we have aligned ourselves with the best and most respected market leaders in the industry.
universal music publishing group
is a pivotal pillar as we add music to our portfolio of ancillary content and
distribution
partnerships," said Watts.  "To have our
motion
picture
music rights represented all over the world by
UMPG
gives us the support of a true global giant, and we are thrilled that Jody Gerson and her team are our partners. This is a win-win for both of our companies." Added McGrath, "I am pleased to once again be associated with Universal Music Publishing, with whom I have enjoyed many fruitful collaborations during my career." "I have worked with every major administrator and publishing company in the industry and the team at
UMPG
is far and away the most forward thinking, innovative and aggressive I have ever worked with. We are in great hands with Jody, Brian and their hands-on global team of experts in creative, licensing and administration," said Markey. "We are very proud of this new relationship with
STX
Entertainment. It's a great opportunity to collaborate musically and we're excited to work even more closely with Jason and their talented film executive team," said Brian Lambert,
UMPG
EVP/Head of Film and TV Music.
About STX Entertainment
STX
Entertainment is a fully integrated
motion
picture, television, and digital global media company specializing in the production, marketing, and
distribution
of talent-driven films, digital, and television programming.  It is the first major entertainment media company to be launched at this scale in Hollywood in more than twenty years.
STX
Entertainment is led by prolific businessman Robert Simonds and was co-founded by Bill McGlashan, Managing Partner of TPG Growth, a division of leading global private investment firm TPG, which has $75 billion of capital under management. In addition to backing from TPG Growth, other investors include blue chip financial partner Hony Capital, a leading private equity firm in China, Gigi Pritzker, co-founder and
CEO
of film and television
production
company OddLot Entertainment, and Beau Wrigley, former Chairman and
CEO
of the Wm. Wrigley Jr. Company, among others.
STX
Entertainment's 
motion
picture
division recently released their first feature film, the critically-acclaimed box office success 
The Gift.
 The company recently acquired 
Hardcore
, an adrenaline-fueled action film shot in first person point-of-view, written and directed by  Ilya Naishuller; and 
Desierto
, a gripping and suspense-filled thriller directed by Jonás Cuarón and starring Gael García Bernal, and Jeffrey Dean Morgan. Currently in
production
are 
The Space Between U
s starring Gary Oldman, Asa Butterfield, Carla Gugino and Britt Robertson; and 
Besties
 starring Hailee Steinfeld, Woody Harrelson and Kyra Sedgwick. Additionally,
STX
has five films set to start
production
over the next 4 months. For more information about
STX
Entertainment, please
visit
our website at 
www.stxentertainment.com
About Universal Music Publishing Group 
UMPG
is one of the world's leading music publishing companies and represents music in every genre from some of the world's most important songwriters and catalogs. These include ABBA, Adele, A Great Big World, Jhené Aiko, Alex Da Kid, Axwell & Ingrosso, Burt Bacharach, Bastille, Beach Boys, Beastie Boys, Irving Berlin, Leonard Bernstein, Jeff Bhasker, Justin Bieber, Rubén Blades, Chris Brown, Mariah Carey, Michael Chabon, Desmond Child, The Clash, Coldplay, J.Cole, Elvis Costello, Miley Cyrus, Jason Derulo, Neil Diamond, Disclosure, Danny Elfman, Eminem, Gloria and Emilio Estefan, Florence + the Machine, Future, Martin Garrix, Ariana Grande, Al Green, Haim, Emile Haynie, Jimi Hendrix, Hit-Boy, Hunter Hayes, Sam Hunt, Imagine Dragons, Carly Rae Jepsen, Jeremih, Billy Joel, Elton John/Bernie Taupin, Tobias Jesso Jr., Nick Jonas, Luke Laird, Linkin Park, the Mamas and Papas, Shawn Mendes, Miguel, Nicki Minaj, Stephan Moccio, Mumford & Sons, Jimmy Napes, R. City, Randy Newman, New Order, Ne-Yo, Rudy Perez, Steve Perry, Otis Redding, Darius Rucker, Carole Bayer Sager, Gustavo Santaolalla, Sex Pistols, Paul Simon, Britney Spears, Stax (East Memphis Music), Justin Timberlake, T-Pain, U2, Keith Urban, Troy Verges, Diane Warren, Andrew Lloyd Webber and many more.   As the leader in film and TV music administration,
UMPG
works with most major studios and productions companies worldwide representing such companies as Warner Bros Entertainment, Universal Studios, HBO, DreamWorks, DreamWorks Animation, NBC and Sesame Workshop, among many others. For more information please visit 
www.umusicpub.com
.