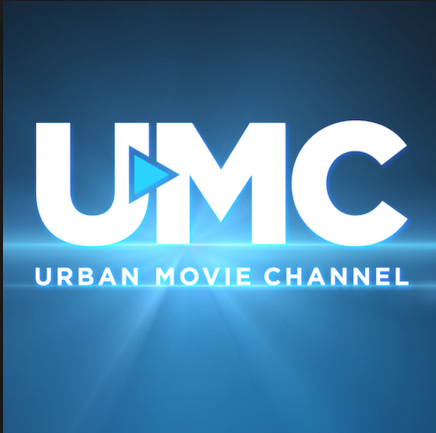 UMC – Urban Movie Channel's summer lineup returns with a fresh slate of titles, including brand new original series, for its annual "Fall Out Fridays" programming block. Every Friday through Labor Day weekend, UMC will add a mix of new series episodes, stand up specials, comedy films, and more, all sure to satisfy any viewer's comedy craving. A new focus for the first premium subscription streaming service for African American and Black audiences, UMC is thrilled to announce the premiere of its first new original series for the summer, The Rich and the Ruthless.

Created by multifaceted powerhouse Victoria Rowell – known for her starring role as Drucilla on The Young and The Restless, her New York Times bestseller The Woman Who Raised Me, and much more – the series is a soap-within-a-soap that follows a fictional story of the first black run daytime drama in the soap opera industry. The six-episode series stars Rowell alongside Richard Brooks (Being Mary Jane, Law & Order), Dawnn Lewis (A Different World, Major Crimes), Robert Ri'chard (Coach Carter, Chocolate City), Chrystale Wilson (The Player's Club), Caryn Ward Ross (The Game), Michael Colyar (The Princess and the Frog), Alesha Renee and more. The first episode will premiere on Friday, July 28, 2017 with a new episode added weekly. Catch The Rich and the Ruthless and all of our "Fall Out Fridays" comedy this summer at www.UMC.tv.

In the world of Hollywood soap opera The Rich and the Ruthless, the real drama begins after the director yells, "CUT!" When greedy studio executives inform self-made business man and showrunner Augustus Barringer (Richard Brooks) that "The Rich and the Ruthless" is getting booted off the sound stages for another talk show after twenty years, Augustus is ready to fight back by any means necessary to stay on the air - even if that means filming out of his sleek Hollywood mansion or moving the company to Jamaica! Meanwhile his unpredictable wife, Kitty Barringer (Victoria Rowell), is not happy about any of it. After recently returning home from her latest stint in rehab, she decides it's time to claw her way back up the cliff and make her soap diva comeback to her role on the show as Blue Sylla, much to her husband's chagrin. A character driven drama peppered with comedic zingers, get ready for LIGHTS, CAMERA, CALAMITY and CLAWS on The Rich and the Ruthless!

"The Rich and the Ruthless has been my passion project for some time," says creator and lead actress Victoria Rowell. "A daytime drama with primetime soul, passion, and humor, I and the entire Days Ferry Productions team are thrilled that Urban Movie Channel (UMC) will be home to this original soap opera." Available at www.UMC.tv, UMC is the first premium subscription streaming service that showcases quality African American and Black entertainment across all genres from RLJ Entertainment (NASDAQ: RLJE). For more information on The Rich and the Ruthless, visit therichandtheruthless.com.
Radio Facts: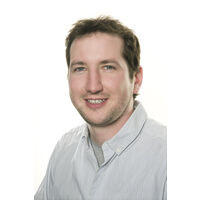 Sam Riback has been promoted to Senior Vice President and Head of West Coast A&R for Atlantic Records. The announcement was made by Atlantic Chairman & CEO Craig Kallman and Chairman & COO Julie Greenwald. Riback, who joined Atlantic in 2002, relocated from New York City to the company's BBlackk office in 2011."Since coming on board 12 years ago, Sam has rapidly grown into one of the most insightful, creative, and accomplished members of our A&R team," said Craig Kallman and Julie Greenwald. "From uncovering outstanding new talent to working with established artists to take their music to the next level, Sam brings exceptional knowledge, dedication, and passion to every project. Over the past three years, he has done a fantastic job in expanding our A&R footprint on the West Coast, so it gives us great pleasure to announce this much-deserved promotion.""Craig and Julie have been tremendous mentors to me throughout my career at Atlantic," said Sam Riback. "I could not be happier leading our West Coast team and to further the long Atlantic tradition of signing and developing the next generation of influential artists."Rising through the ranks of Atlantic's A&R Department, Riback was appointed Vice President in 2011. He has signed and/or worked with a diverse roster of artists, including Death Cab For Cutie, Santigold, Jason Mraz, Panic! At The Disco, B.o.B, Grouplove, Fitz and the Tantrums, Lykke Li, and others. Most recently, Riback was responsible for inking a deal between Atlantic and noted independent label Neon Gold.
Radio Facts: Steve Harvey says people should focus on their gifts and not their passion. I personally think that is great advice. What do you think?
Radio Facts: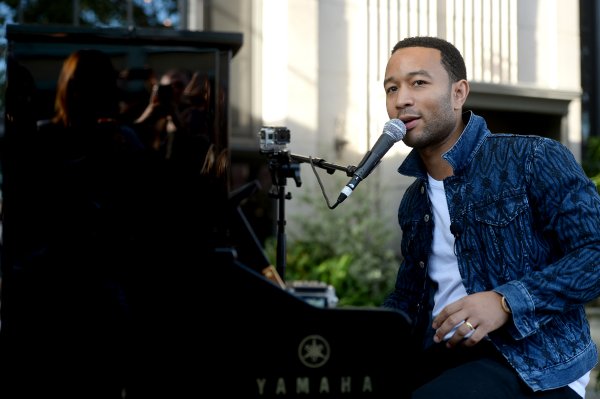 Crackle, the multi-platform entertainment network, announced today the launch of its first
original music
series, "Playing It Forward," presented by FedEx. The special street performance-style follow-doc is produced by Team Downey, an entertainment company founded by Robert Downey Jr. and Susan Downey, alongside veteran music producer/composer Tony Berg and Kevin Lake. The "Playing It Forward" music movement will showcase surprise street
performances
by some of the world's biggest
artists
in unplanned, unexpected environments across the country benefiting music education and charities of the artists' choice. The first episode will be available at https://www.crackle.com/c/playingitforward tonight, and features a surprise show by acclaimed singer and songwriter
john legend
. The Grammy Award-winning artist performed three fan favorites, "All of Me," "Ordinary People," and "Shine" to an unsuspecting and amazed crowd at the Culver City Town Plaza in Los Angeles."Music is a shared
passion
among our viewers and we're excited to open a door to some of the industry's biggest artists, making them accessible to our audience—all while raising money and awareness for charity and music education," said Executive Vice President of Digital Networks at
Sony Pictures
Television and GM of Crackle, Eric Berger. "'Playing it Forward' is more than a concert series—it's a movement that shows the value of music and a gift to fans around the world - we're excited to kick it off with a surprise set from John Legend, to air across all U.S. Crackle platforms."In addition to creating unforgettable content, "Playing It Forward" is committed to changing lives and supporting organizations dedicated to preserving music education. Through each episode of "Playing it Forward," $100,000 will be donated to the charity of the artists' choice. The first episode will benefit the Show Me Campaign, created by Legend, which works to break the cycle of poverty by giving children access to quality education through the promotion of scalable, proven solutions and programs.Additional unexpected
performances
from "Playing it Forward" will be announced at a later date. Fans can get more details and uncover clues to the next performance by visiting https://www.crackle.com/c/playingitforward and following Crackle on Facebook and Twitter at facebook.com/crackle and twitter.com/crackle.
Radio Facts:
Popular docu-series
Fatal Attraction
returns to TV One with all new stories of deadly crime and
passion
gone wrong, Monday, December 2 at 9PM/ET. Leading up to the premiere, TV One will present
Fatal Attraction
Reloaded, three enhanced encore episodes from the first season featuring bonus footage and new information beginning Monday, November 11 at 9PM/ET.
Fatal Attraction
delves into the tragic
consequences
of romance turned deadly with real-life stories of criminal
acts
committed under the guise of love. Each episode, consisting of first person interviews, evocative cinematography, and exclusive interrogation footage, provides viewers with a glimpse into individual cases of romance's deadly dark side."The first season of
Fatal Attraction
really resonated with the TV One audience and we're glad to be able to bring more of the show back for our viewers," said D'Angela Proctor,
SVP
of Programming and Production for TV One. "While tales of love-gone-wrong consistently make national headlines,
Fatal Attraction
takes pains to explore not only the heart-breaking trajectory of these relationships, but to also highlight the warning
signs
that lead to their demise."
Fatal Attraction
is produced for TV One by Jupiter Entertainment with Todd Moss as co-executive producer and Robert Twilley and Harrison Land as executives in charge of
production
. Executive in charge of
production
for TV One is Tia Smith.