Home
Tags
National association of broadcasters
Tag: national association of broadcasters
Radio Facts: National Association of Broadcasters (NAB) President and CEO Gordon Smith announced today that Michelle Duke will assume the role of...
[caption id="attachment_240934" align="alignnone" width="1024"]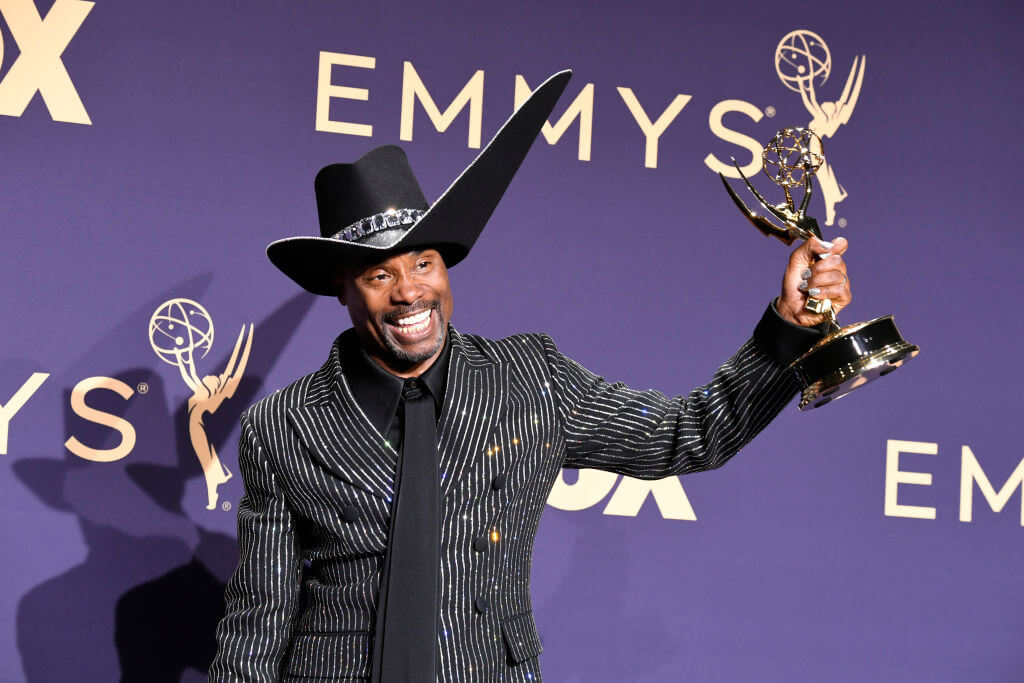 (Photo by Frazer Harrison/Getty Images)[/caption]
Emmy, Tony and Grammy Award-winning actor, singer, director, composer, and playwright Billy Porter will receive the NAB Show New York Impact Award on Thursday, October 17.
NAB President and CEO Gordon Smith will present the award at NAB Show New York, held October 16-17 at the Javits Convention Center. The NAB Show New York Impact Award honors the most innovative leaders in media and entertainment for their impact and influence on the overall industry, as well as in the city of New York. Porter will be acknowledged for his decades of success as an entertainer and his break-through performances. "Billy Porter is a creative force in the New York community and beyond. His talent, style and passion shine through in his roles as an actor, activist, singer, director, composer and playwright," said NAB Senior Vice President of Communications Ann Marie Cumming. "It is an honor to present Mr. Porter with this esteemed award for his impact and influence as he continues to drive the industry forward through his artistry both on and off-screen." Porter currently stars in the FX series "Pose," for which he has received an Emmy Award as well as Golden Globe and Critics Choice nominations for Best Actor in a Drama Series. Created by Steven Canals, Brad Falchuk and Ryan Murphy, "Pose" is set within New York City's influential and underground LGBTQ ball culture scene of the 1980s. Other select television credits include "The Get Down," "Law & Order: Special Victims Unit," "The Big C," "Law & Order," as well as a season-long recur in "American Horror Story: Apocalypse." Also a veteran of the theater, Porter originated the role of 'Lola' in the Broadway musical "Kinky Boots," for which he won the Tony for Best Actor in a Musical, a Drama Desk Award, an Outer Critics Circle Award in 2013, and a Grammy in 2014 for the cast album. Porter will next be seen co-starring with Tiffany Haddish, Rose Byrne and Salma Hayak in Paramount Pictures' feature film, "Like A Boss."
The local commercial broadcast television and radio industry generates $1.17 trillion of Gross Domestic Product (GDP) and 2.47 million jobs through direct and stimulative effect on the American economy, found a new study by Woods & Poole Economics with support from BIA Advisory Services.
The analysis examines local broadcasting's impact on the economy through direct employment, its ripple effect on other industries and as an advertising medium for messaging consumers. Local radio and television's influence on the national economy as well as all 50 states and the District of Columbia is broken out in the study.
"America's local broadcast radio and TV stations play a unique role in every community across the country. They keep citizens informed with local news, viewers entertained with the most-watched programming and families safe with lifeline emergency information," said NAB President and CEO Gordon Smith. "But broadcasting plays a pivotal economic role as well, creating hundreds of thousands of well-paying jobs while helping hometown small businesses reach local consumers through advertising."
The study found that direct employment from local commercial broadcasting, which includes jobs at local television and radio stations as well as in advertising and programming, is estimated at more than 318,000 jobs, generating more than $53 billion annually in economic impact. Broadcast television accounts for over 188,000 of these jobs, as well as more than $31 billion in GDP, while broadcast radio provides over 130,000 jobs that result in more than $21 billion in GDP.
Of the 318,000 jobs provided through direct employment, about one-third are tied to industries supporting local broadcasting.
"Other industries are impacted by local television and radio broadcasting because they provide goods and services used in creating local television and radio broadcasting and advertising," said the study. "Industries as varied as telecommunications, public utilities, manufacturing, transportation and retail trade provide inputs into the production of local television and radio broadcasting."
The study also examined the ripple effect employment in local broadcast television and radio has on local economies through the consumption of goods and services by industry employees. Local broadcasting has a ripple effect on other industries of over $132 billion in GDP and more than 794,000 jobs, the report concluded.
"The income from local television and radio broadcast jobs flows through the economy creating additional jobs and income in various economic sectors," said the study. "A job in local television and radio broadcast stations multiplies itself by helping create jobs in construction, farming, mining, state and local government and all other economic sectors. The workers in the industries supplying goods and services to local television and radio broadcast workers in turn consume goods and services."
Local broadcasting's largest impact on the American economy stems from its role as a forum for advertising of goods and services that stimulates economic activity, Woods & Poole found. The study estimated local broadcast TV and radio advertising generated over $988 billion in GDP and supports 1.36 million jobs.
"Local television and radio advertising serves an important role for both consumers and businesses in providing economic information on product prices and features," said the study. "Reaching all United States households, local broadcast television and radio stations provide consumers with highly valued marketplace information and businesses with immediate economic and competitive intelligence. In this way, broadcast television and radio stations have their most significant impact on economic growth."
Woods & Poole analyzed only local commercial broadcast radio and television stations including locally owned and operated commercial stations, network affiliate stations and independent stations. Noncommercial radio and TV stations and the operations of over-the-air broadcast networks were not part of the analysis, except for networks' owned-and-operated local television stations. The study was commissioned by the National Association of Broadcasters.
Woods & Poole senior economist Martin Holdrich is available to answer questions regarding the study. He can be contacted at (202) 332-7148 or mkholdrich@woodsandpoole.com..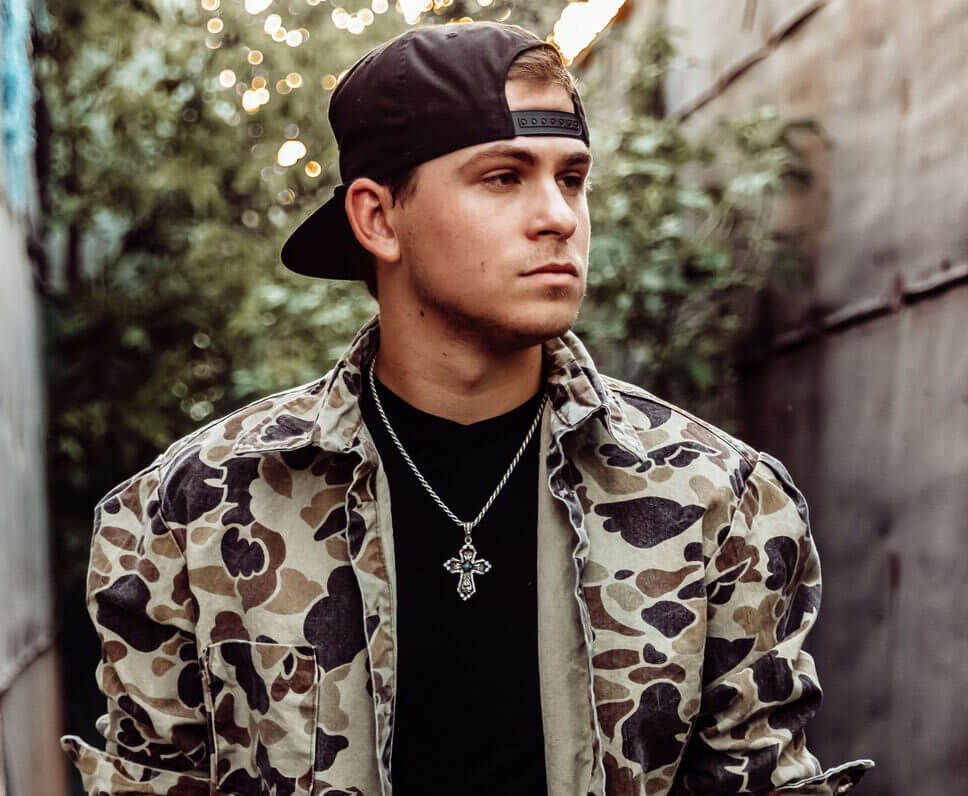 WASHINGTON, D.C. – The BMI Songwriters Spotlight Series is returning to the 2019 Radio Show with support from HD Radio. All performances are free for registered attendees and will take place during select sessions and events. The Radio Show is held September 24-26 in Dallas, Texas and produced by the National Association of Broadcasters (NAB) and Radio Advertising Bureau (RAB). "BMI is proud to once again partner with the Radio Show to give our emerging songwriters a platform to showcase and share the artistry behind the music we all tune into every day," said BMI Vice President of Industry Relations Dan Spears. The current schedule is below: MAX STALLING September 24, 4:00 p.m. - 5:30 p.m. - Tuesday General Session Max Stalling is a country musician and native Texan. His latest album, "Home to You," earned nominations for Best Album and Best Male Vocal at the Lonestar Music Awards. He was honored with a star on the South Texas Music Walk of Fame in 2008. KYLIE RAE HARRIS September 25, 8:30 a.m. - 10:00 a.m. - Wednesday Headline Session Kylie Rae Harris's unique blend of country and folk helps her stand out as a singer-songwriter. She was named as New Female Vocalist of the Year in Texas and starred in the reality documentary series "Troubadour, TX." "Waited," the opener from her first EP, was played on The CW's show "Hart of Dixie." MADISON RYANN WARD September 25, 11:45 a.m. - 1:15 p.m. - Lunch Madison Ryann Ward combines soul, blues and pop music. Her timeless sound gained the attention of producer Jay-Z and led to an appearance on David Letterman's "My Next Guest Needs No Introduction." Ward's single, "Mirror," received acclaim from Billboard and Music Connection, among others. PAYTON SMITH September 25, 3:45 p.m. - 4:45 p.m. - Wednesday General Session '90s sound and classic guitar rock continue to influence Payton Smith's style of country music. The Nashville-based artist performed at the CMA Music Festival in 2018 and released his first single, "Let Me Help You," in 2017. Smith was recently signed by Big Machine Label Group. CHRIS COLSTON September 26, 7:30 a.m. - 9:00 a.m. - Thursday Headline Session Texas native Chris Colston combines a classic sound with his hometown roots to create his unique style, which is also influenced by his love for blues and rock n' roll. "Gone," the title track from his 2018 EP, quickly surpassed a half-million streams upon its release. Additional information about the 2019 Radio Show is available
here
.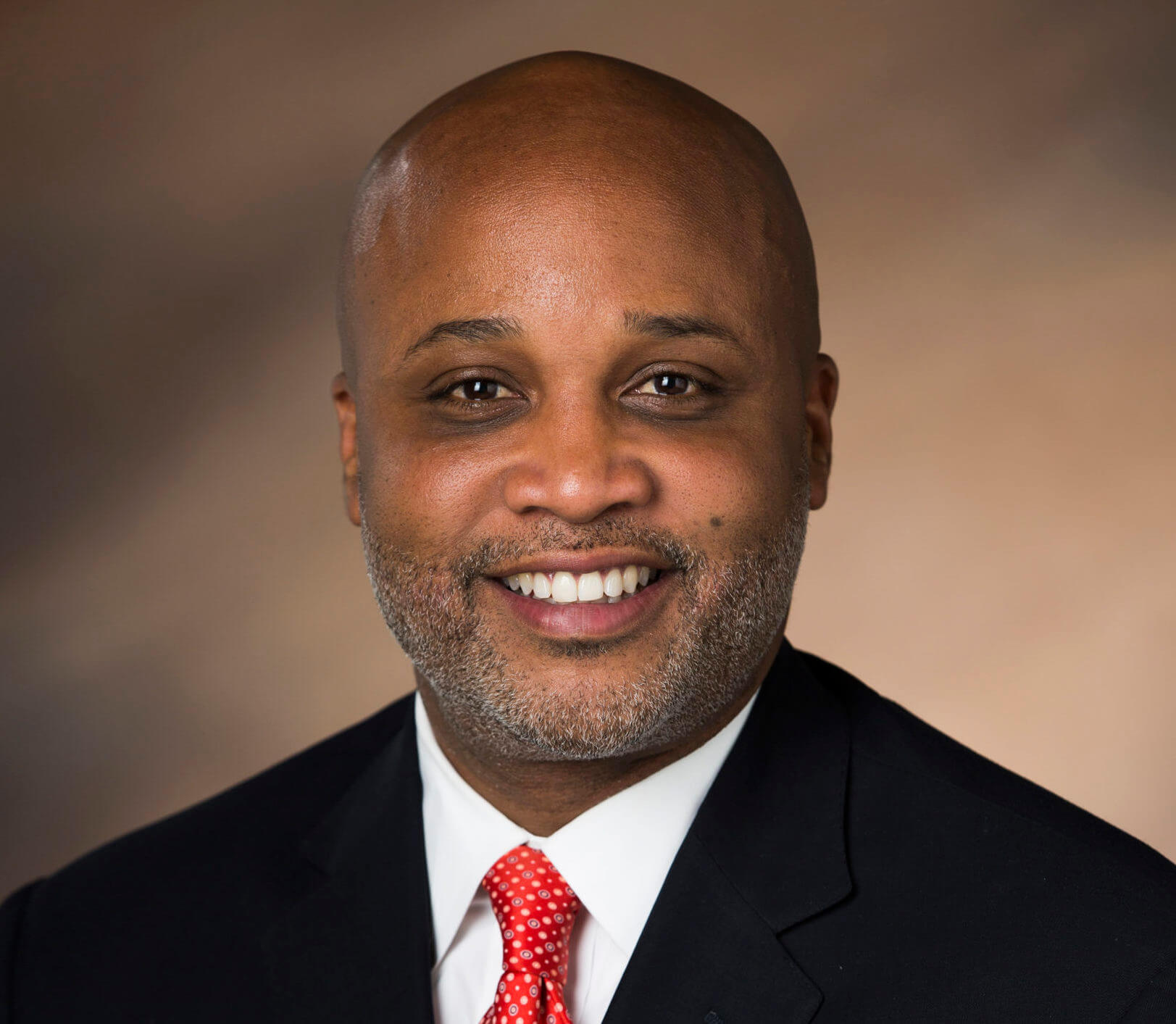 PILLSBURY RADIO SHOW SESSION EXAMINES RADIO'S FINANCIAL FUTURE WHERE REDUCED REGULATION CREATES NEW OPPORTUNITIES TO COMPETE
A dynamic lineup of radio industry executives and financial experts will discuss the business impact of significant regulatory changes affecting radio. "Pillsbury's Broadcast Finance 2019: Radio Unleashed - Preparing for a New Regulatory World," hosted by Pillsbury Winthrop Shaw Pittman LLP, will take place Tuesday, September 24 from 4:00-5:30 p.m. at the Radio Show in Dallas, Texas. The 2019 Radio Show, produced by the National Association of Broadcasters (NAB) and the Radio Advertising Bureau (RAB), will be held September 24-26 at the Hilton Anatole Hotel. Scott Flick, a partner at Pillsbury, will moderate the session, which will focus on the opportunities for radio broadcasters presented by deregulation, such as the elimination of the main studio requirement and the FCC's potential relaxation of local radio ownership rules. "That the FCC is recognizing radio's challenges where listeners' audio alternatives—and the competition for ears and advertisers—have grown exponentially may be as big a game-changer as the new competition itself," said Flick, who will lead a conversation on how radio stations can adapt their operations and better compete in a more relaxed regulatory environment. This year's panel features Bill Hendrich, executive vice president of radio, Cox Media Group; Garret Komjathy, senior vice president of media and communications, U.S. Bank; Beth Neuhoff, president and chief executive officer, Neuhoff Communications; Susan Patrick, managing partner of Patrick Communications and co-owner of Legend Communications; and David Santrella, president of broadcast media, Salem Media Group. Kevin Perry, president and CEO of Perry Publishing & Broadcasting, will introduce the session, and Davis Hebert, director and senior high yield analyst, Wells Fargo Securities, will precede the panel with a visual presentation on the current financial state of the radio industry. Scott Flick As a partner at Pillsbury Winthrop Shaw Pittman LLP, Scott Flick represents media entities on transactional, regulatory, business, finance, litigation and policy matters. He has handled over $30 billion in broadcast acquisitions and mergers in addition to a variety of other types of transactions. He has represented many of the largest companies in the broadcast industry and is regularly quoted by both mainstream and trade press on communications law and policy matters. Davis Hebert Davis Hebert is director and senior high yield analyst at Wells Fargo Securities covering the Media, Cable and Telecommunications sectors. Hebert started with the company in 2007 as an associate analyst covering the healthcare and gaming sectors. Previously, Hebert provided loan underwriting and portfolio management functions for media and telecom entities. Bill Hendrich Bill Hendrich is executive vice president of Cox Media Group (CMG). In this role, he currently oversees radio and television in Jacksonville, Orlando and Tulsa, as well as radio in Miami, Tampa, San Antonio, Long Island and Houston. Hendrich is also responsible for overseeing CMG's Radio Programming, Radio Revenue team, and the Radio Digital Strategy team in addition to driving overarching industry issues for Radio. Previously, Hendrich was responsible for programming, operations and sales for CMG's more than 61 radio stations in 11 markets. He is currently on the NAB Radio Board of Directors and has served as the Chairman of the Florida Association of Broadcasters. Garret Komjathy Garret Komjathy has more than 30 years of corporate banking experience, including 20 years in media and communications new deal origination, structuring and relationship management. Prior to joining U.S. Bank, he was responsible for managing the New Jersey Department of Banking as part of Governor Chris Christie's administration. He has also served as managing director & originator in GE Capital's Media, Entertainment & Communications Group in New York and as an originator in Bank of America's (formerly FleetBoston Financial) Media, Communications & Entertainment Group. In 2015, Komjathy received the U.S. Bank's Summit Award as recognition for being among the top wholesale bankers. Beth Neuhoff Beth Neuhoff is a senior executive and media, marketing and consumer segmentation expert recognized for creating innovative revenue growth and brand-building strategies in both national and local markets. Serving as CEO of Neuhoff Communications since 2012, Neuhoff has enhanced the privately held broadcast and digital media company's operations and increased its value. She serves on the NAB Radio Board and is a director of the Broadcasters Foundation of America. Susan Patrick Susan Patrick is co-owner and managing partner of Patrick Communications and is also co-owner of Legend Communications, the licensee of 14 radio stations in Wyoming, Ohio, and Missouri. She has been involved in the media brokerage business for 25 years and has personally brokered the sale of broadcast properties totaling hundreds of millions of dollars. Patrick has provided investing banking services and private placement of equity and debt for scores of broadcasters and spearheads all appraisals and economic studies done by the firm. Kevin Perry Kevin Perry is the president and CEO of Perry Publishing & Broadcasting, a second-generation family owned company based in Oklahoma City, Okla. The Perry Publishing & Broadcasting Company owns and operates 18 radio stations in Oklahoma, Arkansas and South Carolina. In addition, the company owns the Oklahoma statewide newspaper, The Black Chronicle, and an apparel and music store in Oklahoma City, O'City Source. Perry serves on the NAB Radio Board of Directors as well as on the board of the NAB Leadership Foundation. David Santrella Throughout his 37-year professional career in the radio broadcast communications industry, David Santrella has provided leadership in promotions, marketing, sales, and management. Since 2015, Santrella has served as Salem Media Group's president of broadcast media, overseeing all local stations as well as network assets. He joined Salem in 2001 and is chair of the NAB Radio Board.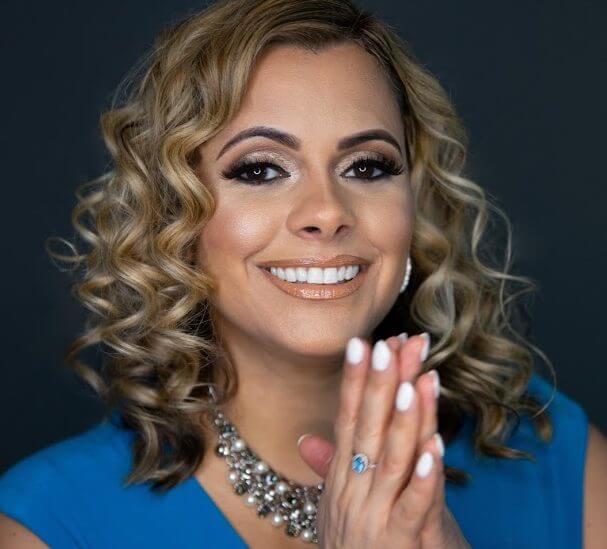 BEAUMONT, TX, June 13, 2019
 – CUMULUS MEDIA announces that it has appointed award-winning media professional Kelly Mac as Program Director of Urban AC radio station KTCX-FM/Magic 102.5 in Beaumont. Mac joins Cumulus Beaumont with nearly two decades experience in broadcasting, including stops in: Charleston, SC (WWBZ and WWWZ); Mobile, AL (WBLX); Greenville, SC (WJMZ); Philadelphia, PA (WDAS and WUSL); Indianapolis, IN (WTLC); and Charlotte, NC (WBAV). The National Association of Broadcasters honored Mac with a Marconi Award for "On-Air Personality of the Year" in 2010 (WJMZ) and "Station of the Year" in 2009 (WJMZ).
Bo Brown, Vice President/Market Manager, Cumulus Beaumont, said: "Kelly Mac is the creative, talented and professional leader that we need to lead Magic 102.5. She is a perfect fit for our team and the Magic family."
Mac said: "It's an honor to rejoin forces with the Cumulus family and I look forward to expanding the KTCX team and brand. As a BIG FAN of Cumulus's new programming initiatives, I look forward to exercising my creativity and programming experience in this exciting new role."