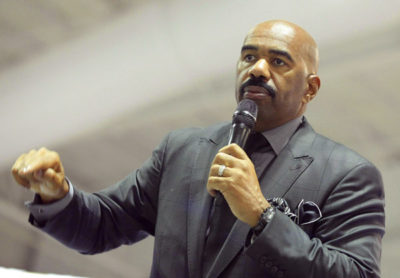 As always,
steve harvey
and his crew spoke about a lot of inspiring topics on his
Morning Show
. He started off by telling people to be grateful for waking up in the morning and acknowledging the small things in life. He spoke about being successful, not just monetarily but otherwise too by giving an amazing example of sipping coffee in the morning and all the hard work which goes into
making
that very coffee. It was indeed a very inspiring and
fun
show! If you've missed it
click here
.

The Recording Academy President Neil Portnow stated in an op ed a couple of weeks ago that 
artists
 are no longer showing appreciation for radio play has gotten some
artists
to respond on the pop and country side. Country artist
Blake Shelton
recently took an ad out thanking local
broadcasters
for
making
his new single the #1 most added song to
country radio
. The ad is another example of performing
artists
recognizing the mutually beneficial relationship of broadcast radio, the record industry, and trade magazines.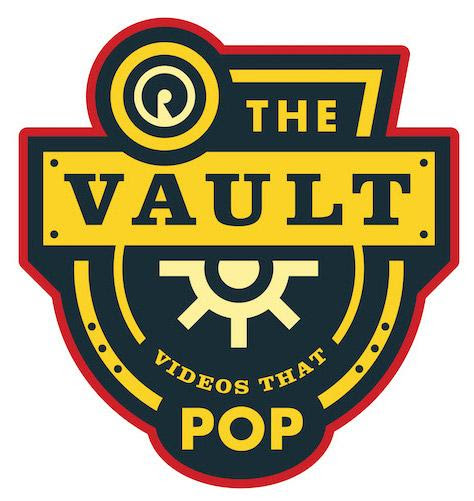 Reach Records is proud to announce the launch of The Vault, an original video series highlighting popular music videos from Reach's extensive catalogue. Once a month via Reach's YouTube channel, a new episode will be released complete with fun facts, trivia, and behind-the-scenes stories from the making of classic videos.
Seven episodes are currently slated for the new series, which kicked off  (July 12). Episode 1 features "Man Up Anthem" from 116, a hip hop music collective consisting of artists primarily signed to Reach Records. To date the official music video for "Man Up Anthem" has garnered nearly 4M views.
Watch Episode 1 of The Vault Below
Be sure to subscribe to @ReachRecords on YouTube to catch next month's episode of The Vault featuring one of your favorite Reach Records' artist.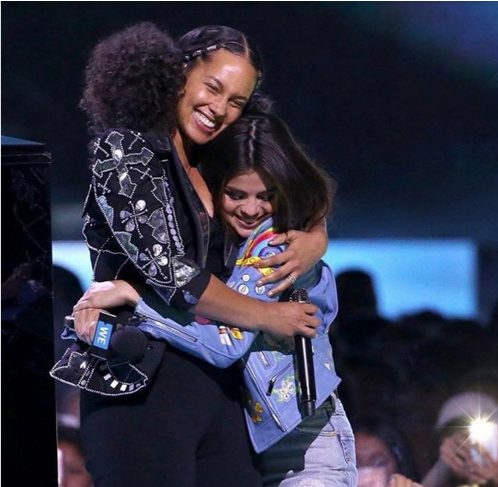 Today, WE announces that the third annual U.S. National Special of WE Day will air commercial-free on August 4, 2017 at 8 p.m. ET/7 p.m. CT on CBS. Highlighting some of the most important social issues facing America and the world today—from equality and accessibility, to homelessness and poverty, to inner city violence and social activism, to education and literacy—WE Day unites likeminded individuals and provides a platform for youth and families to create change in their communities and around the world. WE Day is brought to you by Title Sponsor The Allstate Foundation, alongside Presenting Partners Unilever, Walgreens and Microsoft and Supporting Partner, KPMG.
Hosted by Selena Gomez, alongside international activists and WE co-founders, Craig and Marc Kielburger, the special will feature a star-studded lineup of speakers and performers including Alessia Cara with STOMP, Josh Gad, Tyrese Gibson, Alicia Keys, DJ Khaled, Demi Lovato, Mpumi Nobiva, Miss Piggy, Fozzie Bear, Statler & Waldorf, Lilly Singh and more. With special appearances by James Franco, Evan Goldberg, Hannah Simone and Seth Rogen and a surprise appearance by Oprah Winfrey, the all-star cast will come together to celebrate the WE movement—a generation of people empowered to act and lead with compassion and the conviction that when united together, simple actions can transform communities, the country and the world.
The one-hour special will feature energetic and moving performances combined with motivating speeches, comedic interludes and documentary-style features highlighting remarkable young Americans who are making a difference. Bringing families together for an evening of empowering conversations WE Day will spark ideas and inspire action, uniting Americans to stand together for change.
"My first WE Day experience was 3 years ago and to say I was impressed is an understatement," said actress, multi-platinum recording artist and UNICEF Goodwill Ambassador and host of WE Day Special, Selena Gomez. "The electricity of an arena full of thousands of young people who are making real change in the world is like nothing I've ever experienced. I am grateful to be a part of such a supportive community and hope I can inspire the kids at WE Day just as they continue to inspire me."
Parts of the WE Day special were filmed at WE Day California, which took place on April 27, 2017 at The "Fabulous" Forum in Inglewood. WE Day California is just one of more than 20 WE Day youth empowerment events that take place across North America and the U.K each year. WE Day celebrates and inspires this generation's shift from me thinking to we acting, building a better world where everyone has the power to speak out and make choices that have positive impacts.
"When young people are given the tools and support to speak out and act on issues they are passionate about, there is no limit to the impact they can have on the world, and ultimately one another," said Craig Kielburger, co-founder of WE. "In the last academic year, students from around the world who are involved WE's programs donated more than 2.1 million pounds of food to their local food banks, volunteered over 7.6 million hours of service and raised over $17 million in support of local and global causes. Social change is possible—when united, people young and old can push the needle on the issues that weigh heaviest on our communities."
Youth can't buy a ticket to WE Day events—students from across the country earn their way by taking action on one local and one global cause of their choice. More than a one-day event, WE Day is connected to the free, yearlong educational program WE Schools. Providing schools and community groups with curriculum, educational resources and action campaigns, the program is designed to enhance a school's existing social initiatives or spark new ones. WE Schools encourages students to further their curricular learning, develop life skills for success beyond the classroom and become change-makers. As part of the program, educators and community leaders can access the free, interactive WE Schools Kit, which helps them collaborate with students as they create actions plans throughout the year. Together, WE Day and WE Schools are a blueprint for building the next generation of change-makers. Globally over 3.4 million students are part of the WE Movement, taking part in service learning programs and campaigns.
Beyond the classroom, WE offers free family resources, providing tools to help Americans create change together as a family. WE Families provides parents the support they need to raise caring and compassionate children and set them on a path for life success. Bonding together, families rally around causes that matter to them and in turn, grow closer as a family unit.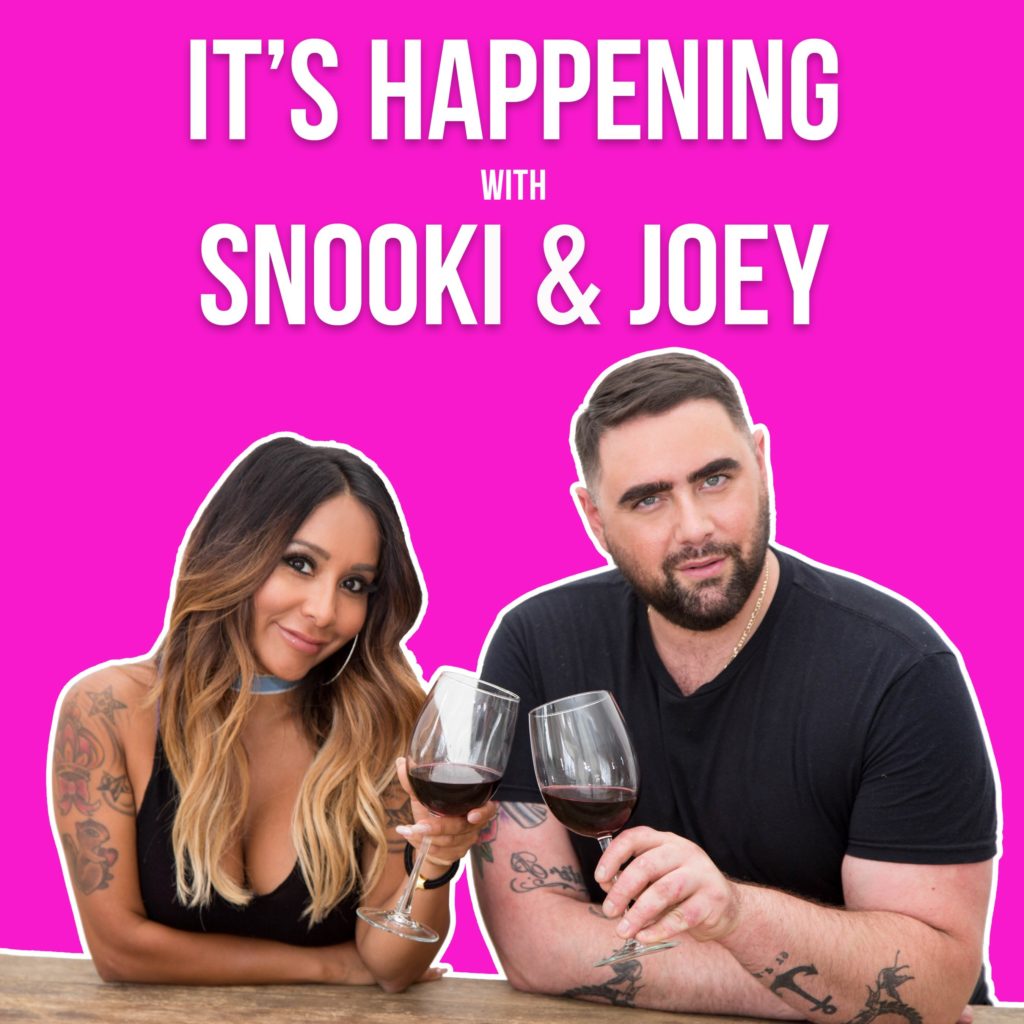 Television personality, entrepreneur and New York Times best-selling author, Nicole "Snooki" Polizzi, and makeup artist and stylist Joey Camasta announce the debut of their new podcast "It's Happening with Snooki & Joey". The weekly, hour-long show will feature celebrity interviews, hilarious and informative takes on the latest news and trends, and an inside look into the hosts' day-to-day lives. "It's Happening with Snooki & Joey" launches in partnership with AudioBoom, a global podcasting platform that consolidates the business of on-demand audio, making content accessible, wide-reaching and profitable for podcasters, advertisers and brands. The podcast will be available on Apple Podcasts, Google Play, Spotify and wherever podcasts are available. The first episode will premiere on Thursday July 13, 2017 with Polizzi's "Jersey Shore" co-star, Mike "The Situation" Sorrentino as their first guest.
"I cannot wait to jump back into the podcast world with our new and improved show! Joey and I never have a dull moment together and we can't wait to make you laugh with 'It's Happening!' We will be playing tons of games, talking current events and gossip, interviewing celebrity guests & also taking fan call ins," stated Polizzi.
Polizzi currently stars in the digital series "Snooki & JWoww: Moms with Attitude" available on go90 and produced by Awestruck [AwesomenessTV's millennial mom network] with her fellow "Jersey Shore" alum, Jenni "JWoww" Farley. The weekly series chronicles the iconic best friends as they navigate the crazy world of motherhood and give their viewers DIY tips. Polizzi also regularly posts videos to her own YouTube channel, Snooki TV, which Camasta is frequently featured on. Polizzi is a bonafide brand with her online store, TheSnookiShop.com and her budget-friendly Etsy shop, Nicole's Craft Room. Camasta is a make-up artist and stylist who regularly works with Polizzi as well as other celebrities.
AudioBoom is a global podcasting platform that consolidates the business of on-demand audio, making content accessible, wide-reaching and profitable for podcasters, advertisers and brands. AudioBoom is rolling out an original content network, featuring an eclectic mix of high-quality and celebrity-driven podcasts. The partnership with Polizzi and Camasta signals an exciting new direction for the company which will co-produce the podcast in addition to handling digital distribution and ad sales for the show.
"We're excited that Nicole and Joey have chosen AudioBoom to launch their new podcast and look forward to the dynamic opportunities this brings," said Brendan Regan Vice President, Content Partnerships. "AudioBoom is already lining up live reads and sponsorships with advertisers eager to promote their brands with influencers of their caliber."