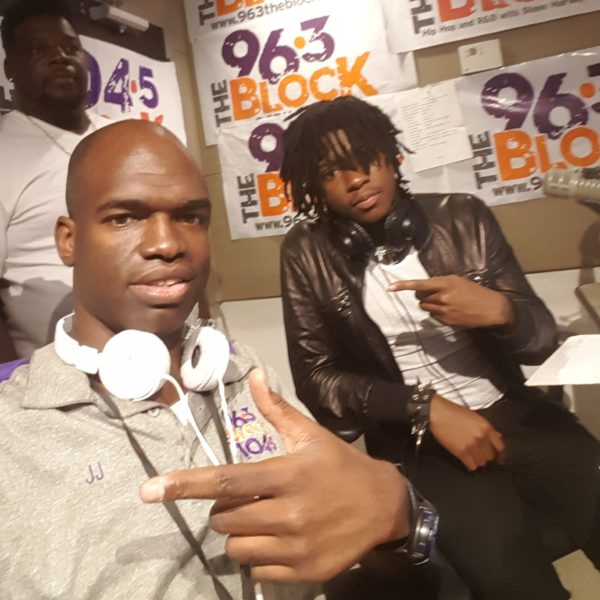 Warner Brothers newly signed SahBabii stopped by and kicked it with
JJ
SOLOMON at 96.3 the Block in Greenville
SC
. SahBabii is on a promo tour and
JJ
will be in the
ATL
on Wednesday n
ight for his mixtape release party at
Club Opium
.  
JJ
Solomon is the Night Show Host rated number One and the host of Unsigned Grind
on Sunday
night
10 pm
until
midnight
.
Radio Facts:Urban radio has seen some of the most phenominal DJs and Radio DJs across the board. Many have passed or moved on...
Radio Facts: MONDAY, OCTOBER 19Kevin Hart Ohio Wrestlers Musiq SoulchildTUESDAY, OCTOBER 20 T-Boz BBDWEDNESDAY, OCTOBER 21 Ricky Smiley Chrisette MichelleTHURSDAY, OCTOBER 22 George Wallace Nuthin But StringsFRIDAY, OCTOBER 23 Lil JJ Ken Brite K'JonTaping from...