Comedian, Activist, Author, Lecturer and World Renown teacher Dick Gregory, 84,  died tonight surrounded by the members of his family, including his wife, Lillian.
ERIC WONG PROMOTED TO CHIEF OPERATING OFFICER, ISLAND RECORDSEric Wong has been promoted to Chief Operating Officer (COO), Island Records, it was announced today by Darcus Beese, President, Island Records.
Multi-Grammy winning producer, composer and arranger Quincy Jones, in collaboration with jazz impresario and television producer Reza Ackbaraly, has announced the formation of Qwest TV, the world's first subscription video-on-demand (SVOD) platform dedicated to jazz and jazz-inspired music forms.Debuting fall 2017, subscribers to Qwest TV will choose when and where to watch a personalized, hand-picked selection of exclusive, original content
On September 16, 2016, federal Judge Louis Stanton issued an order rejecting the U.S. Department of Justice's (DOJ) interpretation of the bmi consent decree, allowing bmi to continue its longstanding practice of fractional licensing.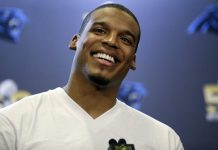 Radio Facts: Radio Facts: Carolina Panthers quarterback and NFL MVP Cam Newton is not only great at scoring touchdowns and giving little kids footballs after he scores them, but he is also good at making business moves.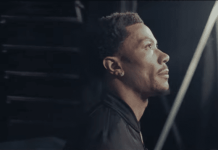 Radio Facts: Radio Facts:   Tupac once wrote, "You see you wouldn't ask why the rose that grew from the concrete had damaged petals. On the contrary, we would all celebrate its tenacity. We would all love it's will to reach the sun.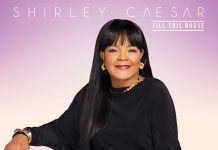 Radio Facts: Radio Facts: The Reigning Queen of Gospel, Shirley Caesar has garnered a stellar debut with her powerful new album FILL THIS HOUSE, debuting at #1 on Billboard's Top Gospel Albums Chart. Filled with 11 stirring tracks featuring upbeat hit single "It's Alright, It's Ok" (feat.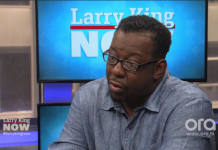 Radio Facts: Radio Facts: Yesterday Bobby Brown sat down with Larry King on the multi-Emmy nominated series "Larry King Now" and responded to Whitney Houston's mother Cissy calling his recent conversation with Robin Roberts "disturbing." He says, "I think Ms.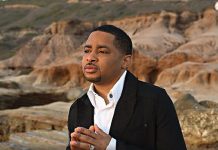 Chart-topping gospel recording artists Smokie Norful , John P. Kee , Lecrae and Tamela Mann are bringing together their different styles of the sizzling genre to Philadelphia for a one-night-only, free concert as part of the 2013 McDonald's Inspiration Celebration Gospel Tour .
TMZ has obtained the unedited full video of what turned into a confrontation at the Jackson family compound Monday in Calabasas, CA.First you see a friendly greeting with MJ's kids Paris and Prince getting out of their SUV and shaking hands and hugging a few of their dad's siblings who arrived in the SUV behind them.But moments later, things turned
Radio Facts: New York - Hip-Hop icon Russell Simmons delivered a direct message from the President of the United States, Barack Obama, today, January 28, 2011, via MySpace.  Simmons, founder of GlobalGrind.com and the author of the best-selling book, "Super Rich," has been this week's celebrity participant in the MySpace Hijack. 
Radio Facts: Well, it appears that Urban radio's general and even specific concerns about the PPM system were correct. There are indeed flaws in the system which many smaller urban stations like kjlh in Los Angeles have vehimianley pointed out.