Radio Facts: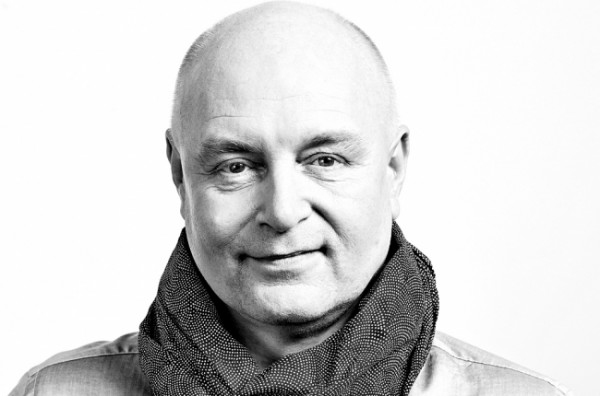 BMG
is moving the hub of its worldwide
Writer
Services operation to
Los Angeles
under newly-promoted EVP
Writer
Services
Thomas Scherer
.
BMG
Writer
Services embraces BMG's successful international songplugging operation which works with the company's roster of renowned songwriters including Steve Mac, Will.i.am, Juicy J, Sterling Fox, Sacha Skarbek, Al Shux and busbee. Thomas Scherer, previously SVP International Repertoire Coordination, already oversees
BMG
Writer
Services teams across the company's 10 international offices. Scherer has been a key member of BMG's core executive team since the company's launch in 2008. He took on his work in LA this month and will continue to report to
BMG
CEO
Hartwig Masuch
.
Hartwig Masuch
said, "
Thomas Scherer
is a linchpin of BMG's
Writer
Services and his move to LA will further strengthen our ability to create opportunities for our writers in the centre of the worldwide entertainment industry." Recent
BMG
chart successes include: * Miley Cyrus 'Wrecking Ball' co-written by Sacha Skarbek; * Eminem feat. Rihanna 'The Monster' co-written by Jon Bellion and Bebe Rexha; * One Direction's Midnight Memories, which features nine songs by John Ryan * Will.i.am's 'Scream & Shout' ft. Britney Spears
BMG
has represented shares of every US Number One singles for the past two months, and has forthcoming cuts from the likes of Beyonce, Shakira, Anastacia, Jason Derulo, Kylie Minogue and Rihanna.
Thomas Scherer
will continue to oversee BMG's
Writer
Services teams in the
Europe
and the US, providing central coordination to deliver US opportunities for European writers and opportunities in
Europe
for US writers. He will also continue to contribute to
BMG
acquisitions, signings and the striking of joint venture deals. Said Masuch, "Our unique 'one-company-many-offices' philosophy ensures
BMG
writers benefit from the most joined-up songplugging operation of any major music publisher, a function which
Thomas Scherer
literally built from scratch. I am delighted that Thomas is now taking his expertise to the heart of the world's entertainment capital."
Thomas Scherer
has spent over 20 years with
BMG
and other Bertelsmann companies, with stints at the former
BMG
Ariola in A&R, marketing and as a producer and with his own label Dolce Vita through
BMG
Hansa. Said Scherer, "We are very proud of the growing success of BMG's songwriting roster. Contemporary songwriting is a collaborative art and BMG's collaborative philosophy and our commitment to service, fairness and transparency really seems to strike a chord with writers. We are committed to establishing
BMG
Writer
Services as the first point of call for labels and managements worldwide."
Radio Facts: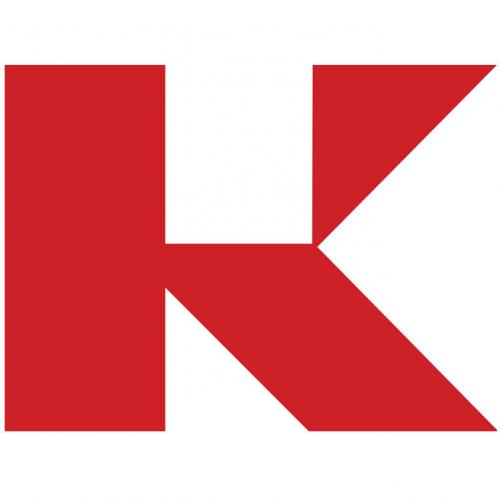 In less than a year Kobalt
STIM
Aggregated Rights
AB, the partnership between
Kobalt Music Group
(Kobalt) and STIM, has concluded agreements with all major music companies including iTunes, Spotify, YouTube, Google, Amazon, Napster and Vevo. In March 2013
STIM
and Kobalt launched a new one-stop European licensing solution for multi-territorial digital music service providers. The partnership has since demonstrated it can implement licensing faster in digital markets than any other licensing service, having already signed deals with a majority of the European
online music
market. Through a simple licence, major digital music services that have signed an agreement have received Europe-wide online rights for Kobalt's entire repertoire of over 300,000 songs including some of the most popular hits across
Europe
. "It's fantastic that the business model we launched together with Kobalt has resulted in so many important agreements and also in record time. It's a big step on the way towards a common European market for music rights and STIM's aim is to be a key player on the market," says Kenth Muldin,
CEO
of
STIM
. "Through our one-stop digital licensing service and our unique shared technology platform, we are very pleased to be able to quickly satisfy the market need while uniquely giving our clients transparency and significantly accelerated access to their money," said Willard Ahdritz, Founder and
CEO
of Kobalt. "I am very pleased with the speed and ease of which the Kobalt
STIM
partnership has executed the licensing process to enable quick delivery of our music to digital services and to the benefit of the market and consumers. The speed and efficiency sets a new standard which benefits the DSP's and the industry as a whole," added Tomas Ericsson, Kobalt President of Society Relations.
Radio Facts: [caption id="attachment_129961" align="alignleft" width="600"]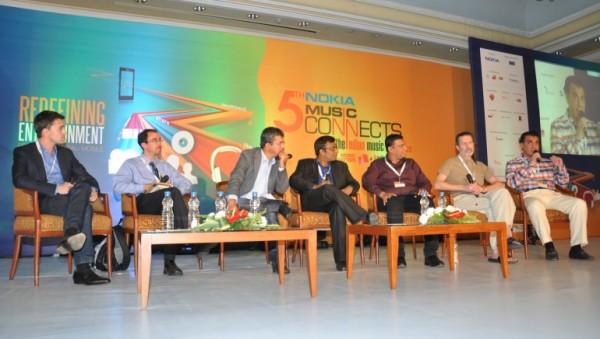 Pictured L-R: Anthony Zameczkowski, Head of Music -
Asia
Pacific, YouTube; Albert Pastore, Sr. Legal Counsel – Entertainment Nokia; Anil Wanvari, Founder, CEO & Editor in Chief, Indiantelevision.com Group & Radioandmusic.com; Hari Nair, Director - Digital,
Sony
Music India; Pawan Agarwal, VP & Business Head, Gaana.com; Simon Wheeler, Director of Digital, Beggars Group and BMI's Brandon Bakshi.[/caption] Broadcast Music, Inc.'s
Executive Director
Writer/
Publisher
Relations,
Europe
& Asia, Brandon Bakshi participated in a panel discussion about streaming at the 5th Nokia Music Connects forum, whereby BMI was the proud lanyard partner, on November 26, 2013, in Mumbai. Other panelists included Anthony Zameczkowski, Head of Music -
Asia
Pacific, YouTube; Simon Wheeler, Director of Digital, Beggars Group; Pawan Agarwal, VP & Business Head, Gaana.com; Albert Pastore, Sr. Legal Counsel - Entertainment, Nokia; and Hari Nair, Director - Digital,
Sony
Music
India
. Shortly after "The Streaming Story Panel," BMI also hosted a Breakaway Workshop - Copyright Law & International Publishing Update with Atul Churamani (Content Head, OnMobile) & Brandon Bakshi (
Executive Director
- Writer/
Publisher
Relations,
Europe
& Asia, BMI).