By now I'm sure you have either seen the commercials or heard from other people about the  Power XL Air Fryer. I had heard about it for a long time before I finally decided to buy one and at this point, I swear by it. This device air fries everything from chicken wings to steaks removing up to 80% of the fat with absolutely NO compromise on the taste. I haven't tried bacon in it but I hear it can be a challenge but the benefit is you can turn it on and leave.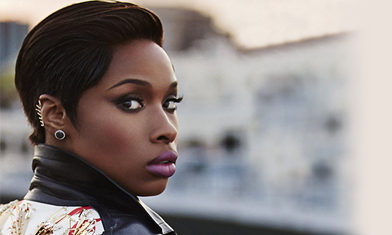 Jennifer Hudson
@epicrecords #epicrecords @jenniferhudson @iamjhud has been signed to an exclusive contract with Epic Records, it was announced today by Epic Chairman and CEO LA Reid,
following
up Ms. Hudson's historic showstopping
tribute
performance of Prince's "Purple Rain" at the 16th annual BET Awards. Collaborating as
executive producers
on Ms. Hudson's upcoming
epic records
debut will be
LA Reid
and
Clive Davis
, Chief Creative Officer, Sony Music Entertainment.  This will mark the first time that
LA Reid
and
Clive Davis
have collaborated in nearly a quarter-century, since they worked together on
Whitney Houston's
all-time best-selling The Bodyguard soundtrack album of 1992.  At that time, Mr. Davis was President of Arista Records, and Mr. Reid headed LaFace Records and was a go-to producer with partner Kenny 'Babyface' Edmonds. "
Jennifer Hudson
is the defining voice of this generation," said Mr. Reid.  "Her award-winning presence on records, in film, and on
stage
establishes her as one of the premiere artists to emerge in this century.  I'm enjoying collaborating with my friend and mentor
Clive Davis
on Jennifer's first Epic album and excited for her fans to
hear
what we're up to...all will be revealed soon!" "I signed Jennifer in 2007 believing her to be the strongest candidate as the next generation's
Aretha Franklin
and
Whitney Houston
," said Mr. Davis. "She has become that, as LA and I excitingly reunite to capture Jennifer at her all time best." "I couldn't be more excited to embark on this new chapter with two of the most prolific musical legends of this generation," said Ms. Hudson. "There is no doubt that this is just the beginning of a very special collaboration and I know that the result will be something unforgettable. I am looking forward to the creative process and sharing new music very soon!" Multi-platinum global superstar
Jennifer Hudson
, whose
tribute
at the 54th annual Grammy Awards® in 2012 to
Whitney Houston
(the day after her death) was an iconic, heartbreaking, musical event, gave the BET Awards ceremony its climactic moment with "Purple Rain," singing in front of an orchestra led by
Stevie Wonder
on keyboards and
Tori Kelly
.  Adding to the occasion, Ms. Hudson was wearing the same memorable white hooded tunic that Prince wore the last time he was at the awards spectacular.  See the performance HERE:
https://www.bet.com/video/betawards/2016/performances/stevie-wonder-tori-kelly-jennifer-hudson-prince-tribute.html
.
Radio Facts: Congrats to Humanitarian Award winner, actor and activist Jesse Williams for his amazing speech at the BET Awards.
TY DOLLA $IGN ADDED TO BET EXPERIENCE AT L.A. LIVE PRESENTED BY COCA-COLA® LINE-UP ARTIST TO JOIN LIL WAYNE, 2 CHAINZ, FETTY WAP, A$AP FERG AND TORY LANEZ FOR SATURDAY NIGHT'S CONCERT BET EXPERIENCE AT L.A. LIVE TAKES PLACE JUNE 23-26, 2016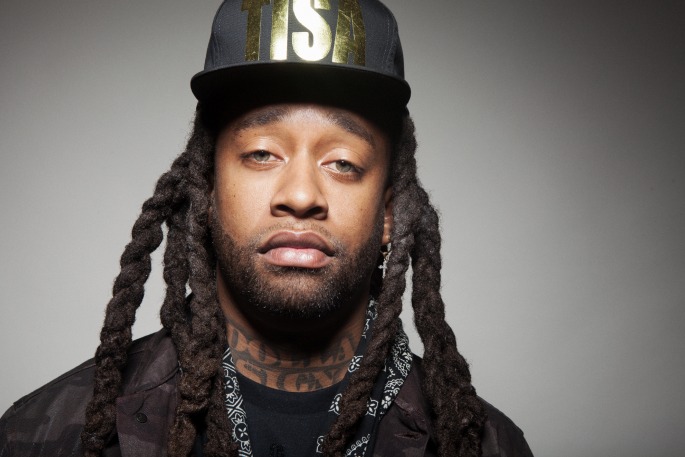 FREE BET FAN FEST TO BE HELD AT THE LOS ANGELES CONVENTION CENTER SATURDAY AND SUNDAY #BETX / #BETAWARDS Today BET NETWORKS and AEG announced Ty Dolla $ign has been added to the star studded line-up at the
BET Experience
at L.A. LIVE presented by Coca-Cola® at STAPLES Center. This year's line-up will feature some of today's hottest talent including Lil Wayne, 2 Chainz, Fetty Wap, A$AP Ferg, Tory Lanez, Usher, Bryson Tiller, Katt Williams and Mike Epps. Line-up and events at The Novo presented by Microsoft (formerly Club Nokia) will be announced soon. The four-day event will showcase the best in music, comedy, and entertainment. Interactive activations and ticketed shows including a
celebrity
basketball
game will also take place at the FREE
BET Experience
Fan Fest on Saturday, June 25 and Sunday, June 26 at the
Los Angeles Convention Center
. BET EXPERIENCE AT STAPLES CENTER SCHEDULE: THURSDAY, June 23, 2016 7:30 pm: Katt Williams and Mike Epps FRIDAY, June 24, 2016 7:30 pm: Usher and Bryson Tiller SATURDAY, June 25, 2016 7 pm: Lil Wayne and 2 Chainz present ColleGrove Fetty Wap, A$AP Ferg, Tory Lanez, Ty Dolla $ign SUNDAY, June 26, 2016 "BET AWARDS" at
Microsoft Theater
VIP Packages for the
BET Experience
weekend are now on-sale. In addition to VIP amenities throughout
the weekend
and incredible seats for the STAPLES Center shows, three levels of BETX VIP Packages offer guests the only opportunity to purchase tickets to the highly anticipated BET Awards, broadcast live from
Microsoft Theater
. The 1,000+ VIP Packages sold out in 2015, so guests are encouraged to purchase now before the allotment is depleted. Full package amenities and pricing for the Diamond, Platinum and Gold VIP Packages can be found by visiting BETExperience.com or by calling (877) 234-8425. General tickets for the
BET Experience
at L.A. LIVE presented by Coca-Cola® will go on sale April 1, 2016 at 10:00 a.m. (PST). Single day STAPLES Center show tickets are priced as low as $49.50, while 3-day STAPLES Center concert ticket packages start at $148.50. Tickets will be available at https://www.axs.com/betexperience. Follow
BET Experience
on Twitter @betexperience for the latest and greatest and join the conversation by using #BETX. Feel free to also check us out online at https://www.betexperience.com. ABOUT BET NETWORKS BET Networks, a subsidiary of Viacom Inc. (NASDAQ: VIA, VIAB), is the nation's leading provider of quality entertainment, music, news and public affairs television programming for the African-American audience. The primary BET channel reaches more than 100 million households and can be seen in the United States, Canada, France, the Caribbean, the United Kingdom and sub-Saharan Africa. BET is the dominant African-American consumer brand with a diverse group of business extensions: BET.com, a leading Internet destination for Black entertainment, music, culture, and news; CENTRIC, the first network designed for Black women; BET Digital Networks; BET Mobile, which provides ringtones, games and video content for wireless devices; BET Home Entertainment, a
collection
of BET-branded offerings for the home environment including DVDs and video-on-demand; BET Event Productions, a full-scale event
management
and production company with festivals and live events spanning the globe; and BET International, which operates BET in the United Kingdom and oversees the extension of BET's network programming for global distribution. BET EXPERIENCE AT L.A. LIVE PRESENTED BY COCA-COLA® BET Networks, an entertainment powerhouse, and AEG, one of the leading entertainment companies in the world and developer/operator of L.A. LIVE, have teamed up once again to create the BET EXPERIENCE AT L.A. LIVE (BETX), June 23 - 26, 2016 presented by Coca-Cola®. This three-day festival will be filled with music and comedy concerts taking place at The Novo by Microsoft and STAPLES Center; FREE BET Fan Fest at the
Los Angeles Convention Center
including seminars,
celebrity
basketball
games,
celebrity
meet & greets; and other special appearances. The weekend will be capped off with the "BET Awards" on Sunday, June 26, 2016 at
Microsoft Theater
. About AEG AEG is one of the leading sports and entertainment presenters in the world. AEG, a wholly owned subsidiary of The Anschutz Corporation, owns, operates or consults with a
collection
of companies including over 100 of the world's preeminent facilities such as STAPLES Center (Los Angeles, CA), StubHub Center (Carson, CA), PlayStation Theater (Times Square, New York), Mercedes-Benz Arena (Shanghai, China), Allphones Arena (Sydney, Australia), Mercedes-Benz Arena (Berlin, Germany), Allianz Parque (São Paulo, Brazil) and The O2 arena and entertainment district (London, England). Developed by AEG, L.A. LIVE is a 4 million square foot / $2.5 billion downtown Los Angeles sports, & entertainment district featuring
Microsoft Theater
and a 54-story, 1001-room convention "headquarters" destination. In addition to overseeing privately held
management
shares of the Los Angeles Lakers, assets of AEG Sports include franchises such as the LA Kings, LA Galaxy and the Amgen Tour of California cycling stage race. Along with AEG Facilities, other global divisions include AEG Live, the world's second largest concert promotion and touring companies comprised of touring, festival, exhibition, broadcast, merchandise and special event divisions and AEG Global Partnerships, responsible for worldwide sales and servicing of sponsorships, naming rights and other strategic partnerships. In 2010, AEG launched its AEG 1EARTH environmental program featuring the industry's first sustainability report while in 2011, AEG introduced AXS a comprehensive entertainment platform serving as the company's primary consumer brand including AXS Ticketing which provides fans the opportunity to purchase tickets directly from their favorite venues via a user-friendly ticketing interface, Examiner.com and the AXS TV network, a linear cable channel focusing on live entertainment and lifestyle programming available in nearly 40 million homes. AEG's European headquarters are located in
London
. Global headquarters are in Los Angeles. For more information, visit: www.aegworldwide.com
Radio Facts: Lil Wayne, 2 Chainz, Usher, Bryson Tiller, Katt Williams and Mike Epps to Headline the BET Experience at L.A.
Radio Facts: Lil Wayne, 2 Chainz, Usher, Bryson Tiller, Katt Williams and Mike Epps to Headline the BET Experience at L.A.
Radio Facts: FLOYD MAYWEATHER, KOBE BRYANT, JANELLE MONAE, GEORGE CLINTON AND MORE JOIN THE 2015 BET EXPERIENCE @ L.A. LIVE PRESENTED BY COCA-COLA® FOR "GENIUS TALKS" SERIES SPONSORED BY AT&T THE free BET FAN FEST TAKES PLACE AT THE LOS ANGELES CONVENTION CENTER SATURDAY AND SUNDAY BET EXPERIENCE AT L.A.
Integrity Music Publishing, home of songwriters and ministries including Paul Baloche, Jennie Lee Riddle, Jared Anderson, Gateway Worship and New Life Worship, welcomes ascap Award winning and Dove Award nominated songwriter Michael Farren. Integrity also continues its long-standing relationship with GRAMMY, Dove and Stellar Award winning songwriter Israel Houghton, re-signing Houghton who recently won his fifth grammy for penning the song "Your Presence Is Heaven."Farren, who is known for his role as lead singer of the band Pocket Full of Rocks, is the writer of worship anthems including LET IT RAIN (recorded by Michael W.