Radio Facts: Radio Facts: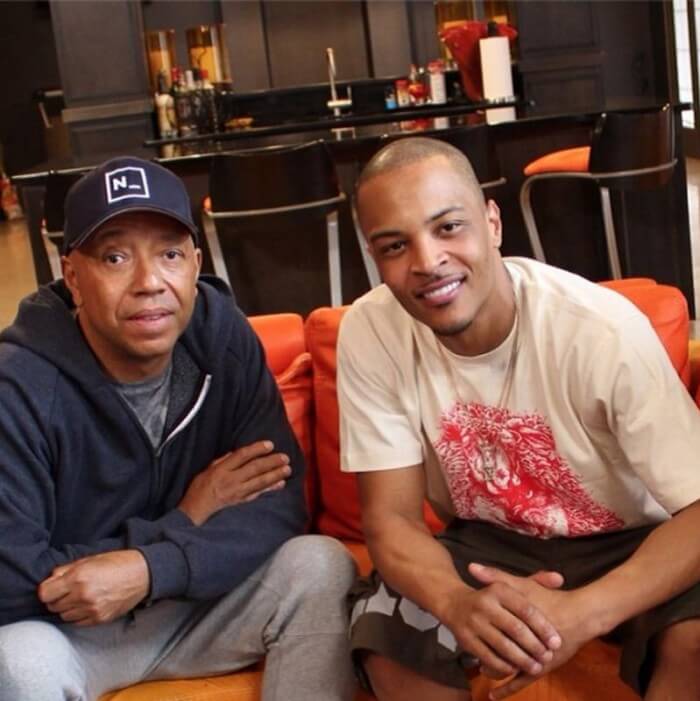 Mega film, television and music star, T.I. joins media, music, fashion & entertainment mogul and philanthropist, Russell Simmons in a creative partnership with greenROKS, a youth oriented entertainment company. greenROKS is a multi-media platform fusing music, story-telling and technology while developing a brave new world of cool content that drives today's youth to be more conscious of relevant topics in the world. The partnership will launch this Spring, first, with a series including mobile gaming, music and other multimedia platforms.
This marks one of the most unique, innovative collaborations in pop and youth culture, boasting an all-star team of executives with unparalleled expertise in gaming, technology, fashion, music, television, multi-media and pop culture. The greenROKS purpose is to develop nuanced projects, including mobile, video and animation that will engage and entertain, while educating youth on relevant health, environmental, social matters and family-focused issues.
Simmons shares, digital media are the most important reference points for today's youth culture. We are excited to add T.I. to this partnership and believe he will complement our executive team perfectly." "Entertainment is what resonates quickest with youth, which today means online and mobile activities and it will continue to be the driving force to reach youth worldwide in the future. Technology andresonates with today's youth while inspiring and educating."
T.I. also shares his excitement about the partnership, "To be able to team up with Russell, who has been a pioneer in youth culture for decades and greenROKS in creating groundbreaking, youth focused entertainment content was a no-brainer to me. This will allow young people to exercise their creative muscles by combining storytelling, music, math and science to enhance the user experience."
Natalia Weissman, Co-Founder and Chief Creative Officer of greenROKS, shares the overall vision of their creative group. "Our team is hard at work producing and preparing to launch an incredible series of educational and entertaining properties." She adds, "We couldn't ask for better partners in Russell and T.I. who are both respected influencers of pop culture. We are truly only limited by our imagination."
The greenROKS collective has found a way to organically engage and entertain, while also challenging youth culture on larger global issues. With an impressive string of projects and digital platforms slated for rollout this year, the multimedia company is atop of a coveted list of tech companies to watch.
greenROKS is expected to announce several new technologies and entertainment projects for Spring 2014.