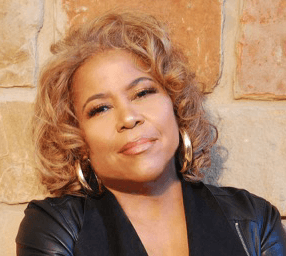 Sheryl Underwood Radio(SUR), led by Sheryl Underwood, TV/Radio Host, and Community Activist, has announced the addition of radio industry veteran Sybil Wilkes to lead its News Bureau, reporting inside all SUR radio properties. Underwood says, "Sybil Wilkes is a respected news veteran that people trust, and the news is the foundation of urban radio. In times like these, we need a calm focused, reassuring voice, and that's Sybil Wilkes."

Wilkes, a Chicago native, was a member of the on-air team of the nationally syndicated Tom Joyner Morning Show until it ended in December 2019. In addition to her new role with Sheryl Underwood Radio and its 481 radio affiliates, Wilkes is the distributor and editor of, "Sybil Wilkes: What You Need To Know," a daily newsletter; host of a daily Instagram Live show and co-host of a weekly podcast"From HaHa to Aha's."
Rob Wilkins, Vice President of Affiliate Relations for SUR says, "I have known Sybil since 2006. She is a consummate professional and I look forward to what she will bring to the Sheryl Underwood Radio Family!"
Vic Frost, "Super Producer" and Executive Producer of SUR, adds, "What a pleasure it is to have such a talented and trusted broadcast personality to join our team."
Wilkes is entertaining, yet her approach to news reporting is no nonsense, slicing through media chatter to reveal the important issues facing communities; offering insight, intelligent dialogue, detailed analysis, cultural perspective and historical context to issues of the day.
Wilkes says, "I am thrilled to join the Sheryl Underwood Radio Family. More than ever, we need clear and accurate information. Sheryl's invitation to be a part of this radio network, allows me to expand my life's work of informing and empowering listeners. It's exciting to partner with Sheryl Underwood, a woman who appreciates and understands the importance of engaging and encouraging our community."
Underwood says, "Sybil is smart, has a great sense of humor and a natural ability to identify and share the news, all while making it culturally relevant for our community."
Wilkes, who holds a Bachelor of Science in Political Science and Communication Studies from Northwestern University, is a celebrated journalist who has landed prestigious interviews with presidents, national and international celebrities. She is the recipient of the President's Award from the NAACP Image Awards, and an Honorary Doctorate Degree from Bennett College in Greensboro, NC; she is also a National Ambassador for the Susan G. Komen Circle of Promise Campaign.