Modern Drummer Publications has announced the launch of UPBEAT, a brand-new podcast series hosted by acclaimed virtuoso drummer and superstar producer Narada Michael Walden.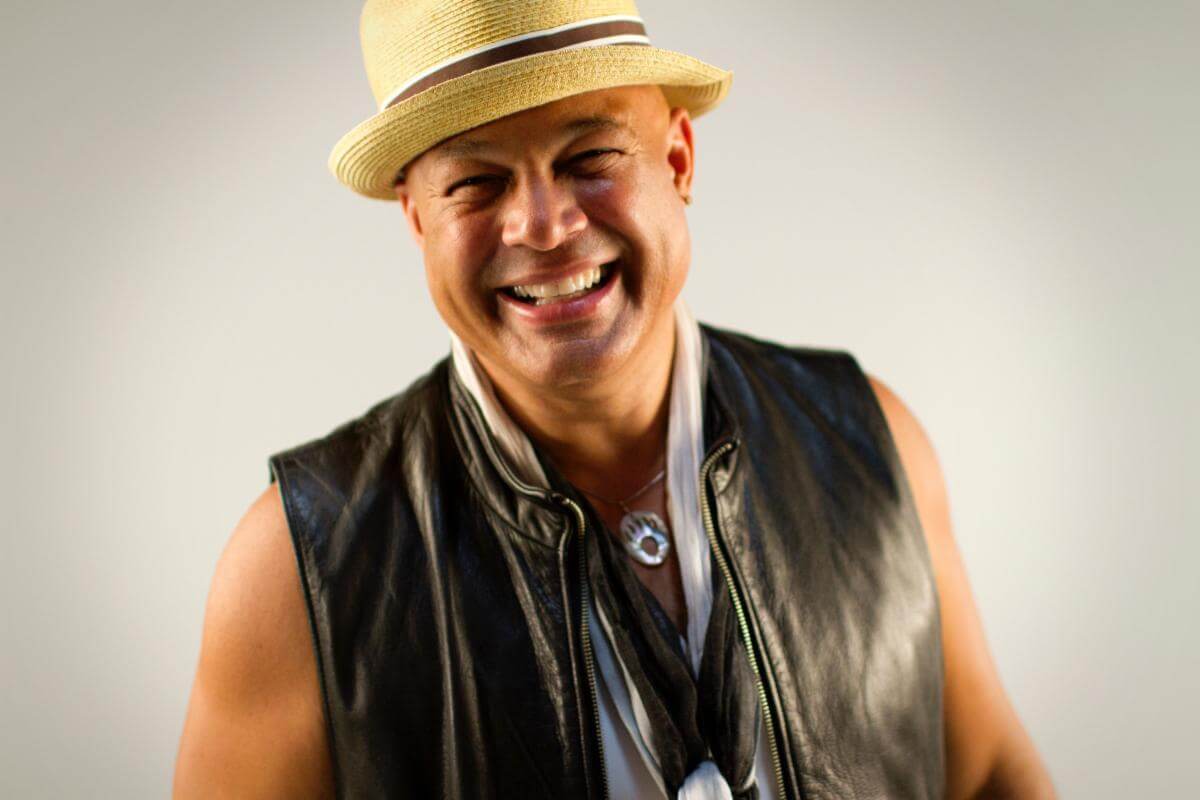 UPBEAT is a part of the all-new Modern Drummer Podcast series, which is carried on the PodcastOne network. The debut episode of UPBEAT premieres on Thursday, October 15.
"I'm thrilled to have the opportunity to host my very own podcast," says Walden. "I get to be in the front chair to honor my peers and heroes in the drumming world. I'm also looking forward to speaking with some of the brilliant new kids coming up. This is a lot of fun for me, and I think people who tune in are going to get a lot out of it."
Millions of music fans recognize the name Narada Michael Walden from his work as the Grammy-winning producer and songwriter on multi-platinum smashes for legendary artists such as Whitney Houston, Aretha Franklin, and Mariah Carey, among dozens of others. Billboard magazine has ranked him as one of the top 10 producers of all time.
But he's also one of the most talented and creative drummers around, having performed with the Mahavishnu Orchestra, Weather Report, Jeff Beck, Carlos Santana, and Robert Fripp, just to name a few. Walden has also recently been named as the new drummer for Rock and Roll Hall of Fame inductees Journey.
"His credentials and accomplishments speak for themselves," says David Frangioni, CEO and publisher of Modern Drummer Publications. "I am so excited that Narada Michael Walden is hosting UPBEAT on the brand-new Modern Drummer Podcast. What an honor and privilege it is to have Narada, one of drumming's most influential and inspiring artists, producers, and innovators, interviewing his peers in a compelling and unique manner that only he can deliver. UPBEAT brings Narada's energy and insight to a global audience, and we can't wait for our listeners to experience it."
The weekly Modern Drummer Podcast will feature UPBEAT as a bi-weekly offering in a special video format. The first episode will feature Walden chatting with Living Colour drummer Will Calhoun. Future episodes will include Greg Errico of Sly and the Family Stone fame, Gregg Bissonette (David Lee Roth, Ringo Starr), drumming icon Billy Cobham, and Vanillia Fudge legend Carmine Appice. Future guests will be announced shortly.
"All of those people inspire me and blow me away," says Walden. "What's exciting for me as an interviewer is to be able to connect with them in almost a psychic way. Because we're speaking musician to musician, we share a common language. I understand where they live, so I can get in there and unlock hidden doors that maybe other interviewers can't. What's it like to perform in front of 100,000 people with the greatest names in music? What's running through their minds? What is it like to be them? There's a lot of knowledge and inspiration we're going to share."
Frangioni gives Walden high marks for his interviewing skills. "He's brilliant in the way he speaks with his guests, and he gets the best out of them," he says. "Narada does a deep dive—they talk about their current projects and future plans, their ideas and musical genius. These are conversations between superstar and superstar, and I think listeners will really enjoy being a fly on the wall and learning from the kinds of things Narada talks about with his guests."
The Modern Drummer Podcast follows the publication's highly successful Mike and Mike podcast series (hosted by the magazine's Mike Dawson and acclaimed educator Mike Johnston), which recently concluded its run of 250 episodes. UPBEAT will air in 30-minute video segments—a first for Modern Drummer podcasts. "When we first talked about doing the show, Narada felt very strongly about doing video," says Frangioni. "I thought it was a great idea, and the people at PodcastOne said, 'We love it. Go for it.' Because of the times we live in, we're doing them remotely, and they've come out great. Narada establishes a rapport with each guest that only he can."
For Walden, hosting UPBEAT has been a learning experience, and it's one that he feels audiences will share. "I've discovered something that runs through all of the drummers I've spoken with—they channel their spirituality into their playing. Beyond the fact that they've mastered their instruments, they're all going through their own personal journeys in their music. I find that most intriguing and exciting."
As for the title UPBEAT, he laughs and says, "That's what I want people to feel from each episode. I want to give everybody juice for their engines. Whether they're musicians or not, whether they're drummers or music fans, I want them to come away from this and feel pumped up and joyful. That's what I feel when I talk to these great artists, and I just want to spread the love."