Radio Facts: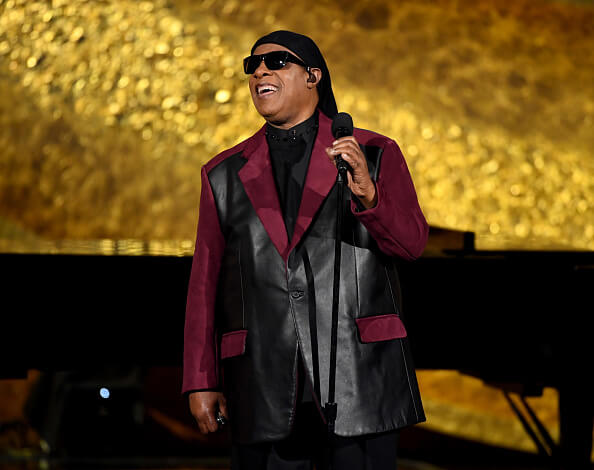 Dave Chappelle recently brought together some of the best musical acts to pay tribute to victims in Dayton, Ohio.
On Sunday, August 25, the comedian hosted a block party and benefit concert in remembrance of the victims of the recent mass shooting in the area. Several top artists came out to perform including Chance the Rapper, Teyana Taylor, Thundercat, and the legendary Stevie Wonder. Other big names that appeared during the event were Talib Kweli, Chris Rock, and Jon Stewart.
Chappelle, who is a resident of Yellow Springs, Ohio, about 20 miles outside of Dayton, wanted to host the party to encourage the town's citizens. "Today we're going to show the world that nothing will get us down," he shared with the crowd. "Dayton, Ohio, no matter what's going on, no matter how tough these times get, we hold our heads up high, because we know what we're about. And we're not just doing this for our city. We're doing this for every victim of every mass shooting in our country."
The event, which was titled the Gem City Shine after Dayton's nickname, was held the day after the comedian's birthday. At the event, Dayton Mayor Nan Whaley gave him a birthday card and told him the city had declared that August 25 will forever be "Dave Chappelle Day" in Dayton.
The Gem City Shine was free for attendees though tickets were required. However, the lineup was kept a complete surprise for everyone. Wonder performed some of his biggest hits like "Higher Ground" and "Superstitious". Chance did a special rendition of his track," No Problem," while Taylor hit the stage performing some of her recent singles including "Gonna Love Me."
Watch some great clips from the show below!
STEVIE 😍😍😍😍 pic.twitter.com/HgbGsrR3kf

— King Bo$$💭 (@Imkingb0ss) August 26, 2019
@TEYANATAYLOR UR BABY SINGING FOR THE VICTIMS GAVE ME CHILLLLLZ 😇😍😍😍😍 pic.twitter.com/kdZBOPrg6z

— King Bo$$💭 (@Imkingb0ss) August 26, 2019