Radio Facts: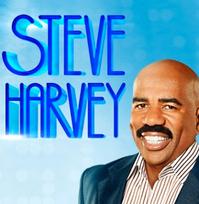 NBC Universal Domestic Television Distribution has sold "Steve Harvey" in more than 70% of the U.S., including in 40 of the top 50 markets, for its debut in national broadcast syndication next Fall 2012, it was announced today by Barry Wallach, President, NBCUniversal Domestic Television Distribution.
The new one-hour talk show, produced by Endemol USA and hosted by TV personality, comedian, radio show host and best-selling author, Steve Harvey, has already been sold in the nation's top markets to Radio Station groups including NBC Owned Television Stations, Fox Television Stations, CBS Television Stations, Hearst Television, Cox Communications, Capitol Communications Company, Sinclair Broadcast Group, Local TV and Lin Television. New Radio Station groups added over the past week include Gannett, Gray, Post Newsweek, Weigel, Young and more.
"'Steve Harvey' is the most versatile show to come to daytime syndication in a long time and the response that we have received in the marketplace in the past several weeks has been phenomenal," said Wallach. "This new talk show has a unique appeal in daytime as Steve's comedic approach to a wide array of relatable topics attracts a broad audience and allows all affiliates to benefit from his popularity."
In his new daytime talk show, Steve Harvey will bring his fresh, insightful and common sense approach to life's funny moments that we all experience. Each weekday, Steve will cover a vast range of relatable topics such as marriage, dating, parenting, workplace, friendship and the daily dramas we face throughout our lives.
"Steve Harvey" is produced by Endemol USA with Harvey and Rushion McDonald serving as executive producers. The show is distributed in broadcast syndication by NBCUniversal Domestic TV Distribution.