As a person that has spent significant time in Starbucks, I must admit that I have enjoyed their music playlist from time to time but for the most part I have enjoyed my own playlist courtesy of my own iTunes playlist.  
Based on the now confirmed rumors surrounding the coffee haven and streaming service, Spotify joining forces, the next time i'm in the store, I may have to pay more attention to the music selection while I enjoy my unsweetened Iced Green Tea.
Starbucks Coffee Company announced that it has entered into a letter of intent with  music streaming service, Spotify, to establish a multi-year relationship that will link its 7,000 company-operated stores in the U.S. and 10 Million My Starbucks Rewards® loyalty members with Spotify's more than 60 Million global users to offer a first-of-its-kind music ecosystem.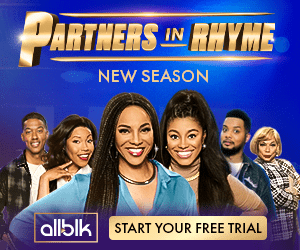 This interconnectivity will allow Starbucks MSR members unique access to Starbucks music on Spotify, the ability to influence in-store playlists as well as opportunities for Starbucks MSR members to earn "Stars as Currency.
""For over forty years, music has played a vital role in Starbucks Third Place experience – inspiring our partners and customers in unexpected ways that have helped to shape the global pop culture. And we are delighted and honored to bring Spotify directly to our customers," said Howard Schultz, chairman and ceo of Starbucks. "Throughout its history, Starbucks has worked closely with the music industry, offering a variety of artists a platform for their work.
By connecting Spotify's world-class streaming platform into our world-class store and digital ecosystem, we are reinventing the way our millions of global customers discover music. "Through a phased rollout later this fall in Starbucks® U. S.
company-owned locations, followed shortly thereafter in Canada and the United Kingdom, the agreement specifies that Starbucks and Spotify will collaborate on a next generation music ecosystem. As part of the agreement, Spotify Premium will be promoted in these stores. Coming first, Starbucks 150,000 U.S. -based employees will receive a Spotify Premium subscription, followed shortly thereafter by partners in Canada and the U. K.
This fall, Starbucks partners can help shape the in-store music programming using tools provided by Spotify. These partner-influenced playlists will then be accessible on Spotify via the Starbucks Mobile App so that customers can stream music anywhere, anytime from their mobile device. In addition, Spotify users will enjoy opportunities to obtain "Stars as Currency" for My Starbucks Rewards loyalty program.
This will represent the first time that Starbucks loyalty program stars can be accessed by a third party for the benefit of Starbucks MSR members and Spotify users. Spotify will also include a dedicated section on Spotify featuring new playlists from Starbucks and its most popular music from the past 20 years, available to all Spotify users.