Radio Facts: SONY MUSIC RELEASES THE ORIGINAL MOTION PICTURE SOUNDTRACK OF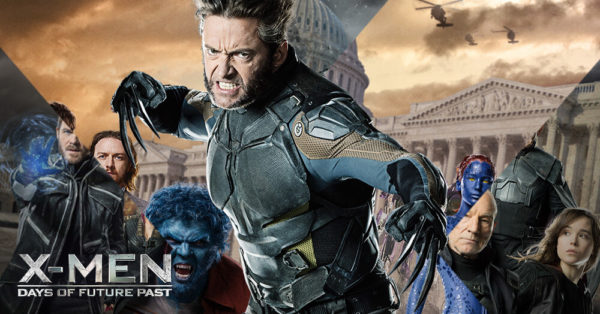 AVAILABLE DIGITALLY MAY 19 AND CD ON JUNE 3
Sony Music announces the release of the Original Motion Picture Soundtrack of X-Men: Days of Future Past, featuring music composed by BAFTA Award winner John Ottman. The soundtrack will be available digitally on May 19 and on CD June 3. The composer is no stranger to this epic movie series and to the superhero genre. As both composer and editor, Ottman is the musical right-hand man of Bryan Singer, with whom he collaborated on The Usual Suspects, Jack the Giant Slayer and Valkyrie, and for whom he wrote the soundtrack of X2, the second in the X-Men series.
In Ottman's own words: "It's great to be back home with my favorite characters after being away from them since X2. With the story being focused on a young and broken Charles Xavier, I was given a musical opportunity to underscore his journey of rekindling the hope he'd lost. Charles Xavier finally gets his own theme."
John Ottman graduated from the School of Cinematic Arts at the University of Southern California. One of his early assignments was to provide original music for the computer game I Have No Mouth, and I Must Scream. In 1996 he won a BAFTA award for editing The Usual Suspects, and was later nominated for an Emmy Award for his score to the ABC series Fantasy Island. Ottman has written the music for such iconic films as Superman Returns, Fantastic Four and its sequel, and Valkyrie. His range of composition takes in the dark comedy of The Cable Guy, the nightmares of Gothika and Orphan, the animated notes of Astro Boy and Non-Stop.
With six films already released, X-Men is one of the most successful franchises in film history. It started in 2000 with the original X-Men movie, directed by Bryan Singer. X-Men: Days of Future Past is the seventh in the series and the third directed by Singer. The outstanding cast of actors includes Michael Fassbender and Ian McKellen in the role of Erik Lehnsherr/Magneto, Hugh Jackman as the mutant Logan/Wolverine, Jennifer Lawrence as Raven Darkholme/Mystique, and Halle Berry playing Ororo Munroe/Storm. It is a dual sequel to X-Men: The Last Stand and X-Men: First Class, and also
follows up the story of The Wolverine.
Sony Music Masterworks comprises the Masterworks, Sony Classical, OKeh, Portrait, Masterworks Broadway and Flying Buddha imprints. For email updates and information please visit www.SonyMasterworks.com
About X-Men Days of Future Past:
The ultimate X-Men ensemble fights a war for the survival of the species across two time periods in X-Men: Days of Future Past. The beloved characters from the original X-Men film trilogy join forces with their younger selves from the past, X-Men: First Class, in order to change a major historical event and fight in an epic battle that could save our future.
The film stars Hugh Jackman, James McAvoy, Michael Fassbender, Jennifer Lawrence, Halle Berry, Anna Paquin, Ellen Page, Peter Dinklage, and Patrick Stewart and Ian McKellen. Also starring are Evan Peters and Omar Sy. The film opens nationwide on May 23.
SOURCE Sony Music Masterworks