The Singleton Entertainment Corp, led by former Urban Music President of MCA Records Ernie Singleton is proud to announce that it will present its Timeless Music Award to the family of the late Curtis Mayfield during its #SaluteEE2014 tribute on Wednesday, June 25, 2014, at LA Live's Target Terrace, located at 800 W. Olympic Blvd above the Grammy Museum in downtown Los Angeles.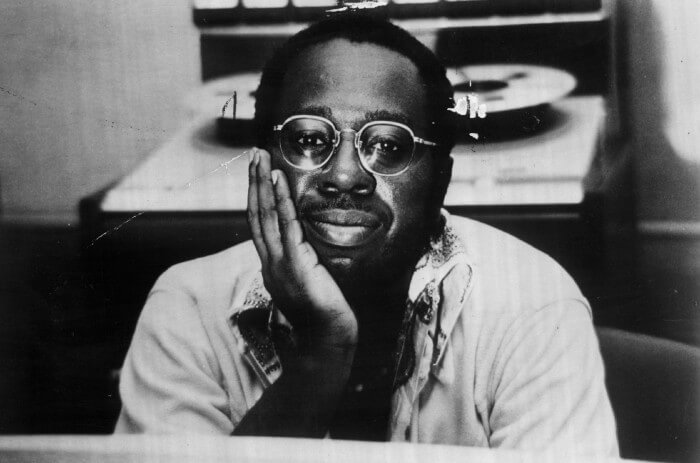 The event will be held from 6 to 10 p.m., and hosted by actor Vincent Ward, whose credits include "The Walking Dead," "The Starter Wife" and "Everybody Hates Chris."In recognition of June as Black Music Month, Singleton Entertainment presents #SaluteEE2014 to salute music and entertainment executives who work relentlessly behind the scenes, playing critical roles in the success of recording artists' careers as well as the entire urban production landscape.
For the past six years, Singleton Entertainment presented the Toast to Urban Executives; however, that event is now being produced by another organizer not affiliated with Singleton Entertainment.
"As someone who's worked behind the scenes, supporting some of the biggest stars in the music business, many times your hard work goes unnoticed," says Singleton, president and CEO of Singleton Entertainment.
"There is so much that goes into the success of an artist or production and most people only reference the finished product. I want to spotlight and celebrate these executives who make it all happen. Success would be impossible without their contributions."
In addition to Mayfield, #SaluteEE2014 will also honor the late music executive Jules "Julie" Rifkind, founder of Spring Records, with a Legacy Award, and online media executive Ron Bloom of BiteSized Entertainment with an Urban Entertainment Innovators Award.
And so, without further ado, Singleton Entertainment presents its honorees for the #SaluteEE2014 tribute: Jules "Julie" Rifkind | Legacy Award (posthumously)Music exec Jules Rifkind began Ron Bloom | Urban Entertainment Innovators AwardKaren Civil – celebrity blogger and online marketing coordinator for Young Money Records. Angela Dean – celebrity fashion designer.
Greg "Mack Attack" Mack – radio pioneer and disc Radio DJey at KTWV-FM, 94.7 the Wave.Joie Manda – president of Urban Music at Interscope, Geffen, & A&M. Serving in his current position since early 2013, Groovey Lew – celebrity stylist. Known as the "King of Fashion" in the hip-hop music world,#SaluteEE2014 is the first of a string of productions planned by Singleton Entertainment and marks a transformation in the company's drive to preserve the heritage and value of black music in the urban entertainment landscape. #SaluteEE2014 will partner with groundbreaking digital leaders, ensuring that the event is on par with new technology platforms.
The event will celebrate and salute executives who are leaders in digital and physical entertainment while recognizing and paying homage to the power and value of Black Music in America.