Digital and Radio Facts: Radio Facts: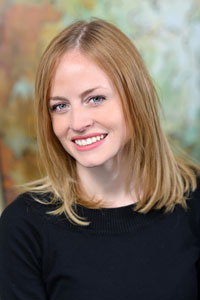 SESAC, the nation's most progressive performing rights organization, has announced the promotion of Alison Rose to Associate Director, Business Affairs. In the new position, Rose will be responsible for the daily administration task of the Business Affairs department, as well as assist the Senior Director of Business Affairs.
"Alison has been a key part of SESAC's Business Affairs team for some time. Through the years, her responsibilities have expanded and she has continually stepped up to perform at an exemplary level. Her promotion is well-deserved," said Teresa Pitt-Sholar, SESAC's Senior Director of Operations, Business Affairs.
A graduate of Ball State University in Muncie, Ind., Rose joined sesac four years ago following an internship at the Country Music Hall of Fame and Museum. During her tenure at SESAC, she has worked in the Business Affairs department as a full-time administrator, reviewing and processing various agreements, processing statements and serving as a liaison for songwriter and publisher affiliate correspondence.