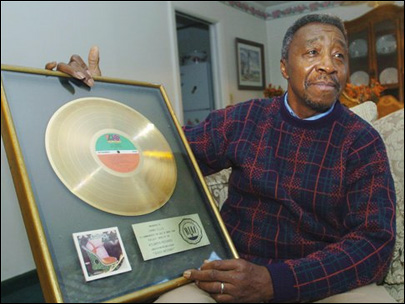 James T. "Jimmy" Ellis – who grew up in a shotgun shack on Pond Street in Rock Hill's Crawford Road neighborhood – died Thursday. He was 74. His lead on the signature song, "Disco Inferno," will live forever. "Doesn't matter where you go, who they are," said Johnny Ellis, Jimmy's younger brother. "everybody knows when they hear the words, 'Burn that mother down!' and 'Burn, baby, burn,' that the song is 'Disco Inferno.' The song was featured in "Saturday Night Fever" in 1977, and on the subsequent movie soundtrack that sold 15 million copies as it stayed atop the charts for half a year.
Jimmy Ellis, the oldest of six children whose father died when he was just a kid, got his start singing where all black kids did in those days – in church. "It was nothing for my father to finish a tour and to stay busy, work two jobs," his daughter Erika said. "He was always humble. Just a country boy singing music."
The Trammps recorded "Disco Inferno" in 1976, and it reached the top of the U.S. dance music charts in 1978. It won a Grammy and was a gold record – selling more than 500,000 copies. The group never had another hit afterr "Disco Inferno" but they group still toured the country and the world, even after Ellis moved back to Rock Hill in 2000. He performed with the Trammps regularly through 2008, when the early stages of Alzheimer's started to manifest.