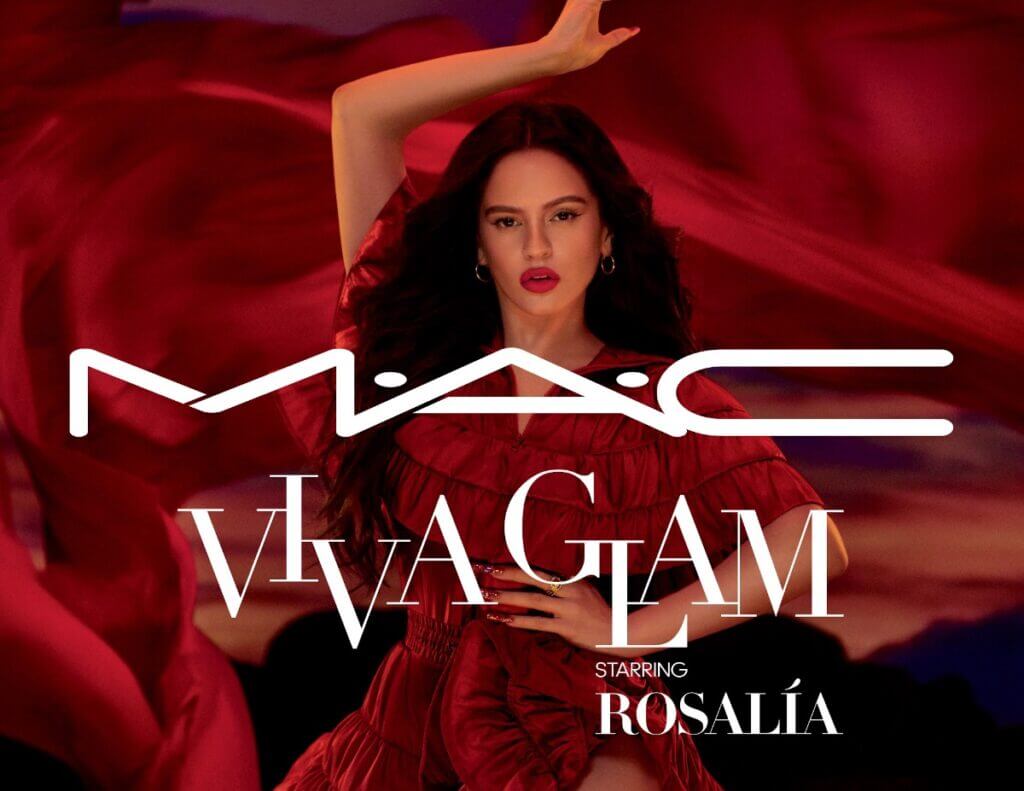 Rosalía & Travis Scott recently released their second creative pairing "TKN"
Influenced by flamenco, urban rhythms, electronic beats- and a feminist ethos- the Barcelona-born singer, songwriter and record producer embodies passion, courage and originality that inspires us and her fans across the world. The Grammy-Award winning artist has established herself globally as a unique, dynamic feminist who inspires self-expression and represents creativity and individuality – all values that are core to M•A•C's VIVA GLAM mission- where 100% of the lipstick selling price supports healthy futures and equal rights for women, girls and the LGBTQ+ communities while maintaining its decades-long support for those living with HIV/AIDS.
"We are beyond proud to join forces with the incomparable Rosalía, who will elevate the M•A•C VIVA GLAM campaign to new levels this year. Aside from her epic voice and coveted style, Rosalía is deeply committed to improving the lives of people living with HIV/AIDS around the globe, especially those most vulnerable, including women, girls and the LGBTQIA+ community," says John Demsey, Chairman of the M•A•C VIVA GLAM FUND & Executive Group President, The Estee Lauder Companies Inc.