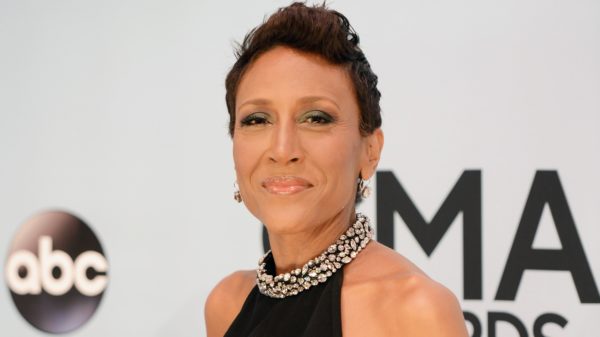 Award-winning journalist and "Good Morning America" (GMA) co-anchor Robin Roberts will host Thurgood Marshall College Fund's (TMCF) 27th Annual Awards Gala, in Washington, DC, announced its President & CEO, Johnny C. Taylor, Jr. Over 1,500 "Who's Who" from the Washington, DC area, and across the nation, will arrive to the Washington Hilton on Monday, November 16, 2015 to attend one of DC's premier black-tie galas.
The Awards Gala – themed "Developing Minds … Delivering Dreams" – celebrates the achievements of the country's foremost visionaries who have used their status to positively impact the lives of students attending publicly-supported Historically Black Colleges and Universities (HBCUs). The historic Washington Hilton will provide the ideal backdrop to host an impressive A-list of congressional members, international dignitaries, corporate and educational leaders, and celebrities.
"Robin Roberts' 20 years-plus career of journalism excellence and poise, along with her unwavering dedication to education, makes her the perfect host for this year's Gala," said Taylor. "We are excited to have her celebrate with us as we pay tribute to those leaders who have made a difference in education and the communities in which we live."
Roberts' leadership at GMA has allowed [the broadcast] to win four Emmy Awards for Outstanding Morning Program. In 2014, she received the Walter Cronkite Award of Excellence in Journalism, was inducted into the Broadcasting & Cable Hall of Fame, and was named one of Glamour's Women of the Year. Roberts has had the privilege to conduct many headline-making interviews including President Barack Obama, Facebook founder Mark Zuckerberg, and NBA superstar LeBron James.
After a courageous and public battle with breast cancer and MDS, Roberts has been an active speaker for many charities and recognized with various awards and honors from organizations around the country, which TMCF felt made her the "perfect" Host for the 27th Awards Gala.
"Every five seconds a student drops out of college usually because of money and TMCF continues to be a lifeline for many of these students," continued Taylor. "We are gathering the nation's most influential people in one room to celebrate HBCUs and to raise money for nearly 300,000 students who are perched to be our next global leaders. Having Ms. Roberts host this year's gala will most definitely help us meet our $5 million fundraising goal."
Proceeds from the event enable TMCF to continue its work as a critical link between providing students with opportunities to become part of a new generation of global leaders and employers wanting to tap into a wealthy pool of new diverse talent. Last year, TMCF's Gala brought in $4.1 million dollars, which allowed the organization to award close to 500 scholarships and internships; prepare 150 new and continuing teachers for classroom success; identify and prepare over 1,800 students from around the country for the workplace; and, assist 97% of the TMCF scholars to graduate from college.