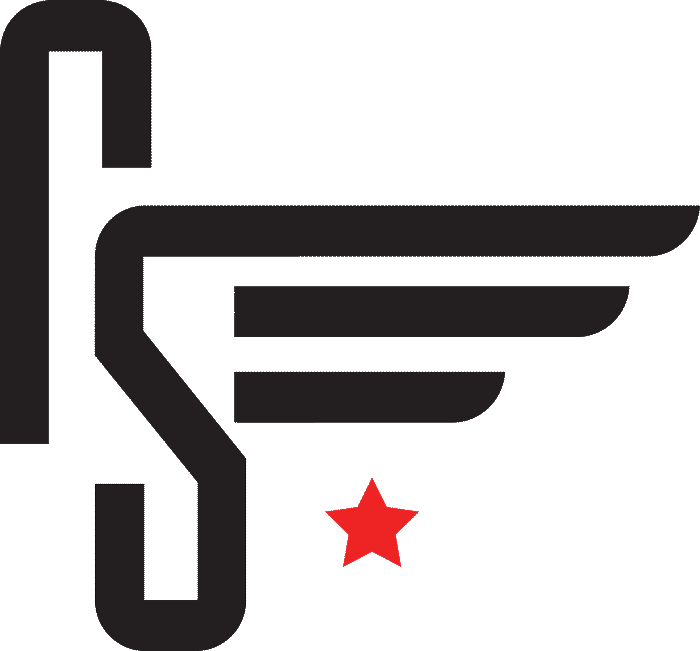 After being in the music industry for many years, it's time for Radio Facts to give back and to educate, promote and spotlight those who make the industry machine work. During this series of RF Industry Courses we will spotlight various successful independent companies who have garnered mainstream attention.
Cima Georgevich has a very interesting story to tell. Starting out as an artist he did what many have failed to do when their original goal doesn't pan out… he reinvented himself at a viable and successful media company that has made great strides over the last couple of years with notable artists J Perugo and George Tandy Jr.
Read how Cima got his start and where the company is now in this spotlight for Redline Media Group. Enjoy…
KEVIN ROSS: Tell us about your background and how you got into the music industry?
CIMA GEORGEVICH: My background consists of music, strategic marketing, creative development, promotion and event production over the last 20 years.  I actually started in the music industry in the early 90's as an aspiring independent rap artist.  At that time it was relatively unheard of to take the Independent route and although I did not reach the end goal that I had in mind, it certainly provided me with the tools and experience necessary to become successful in this industry. 
Music is a passion within me and when the President of Redline Media Group presented the opportunity to create an entertainment division, as an extension of our core business, I was excited to be a part of it!  We launched RedStar Entertainment in 2011.
 KR: I  see that the company is also interested in outside ventures like the Bellator/Hard Rock Cafe deal you did a few years back. Do you find this is a great way to promote Redline Media Group or do you do it for other reasons?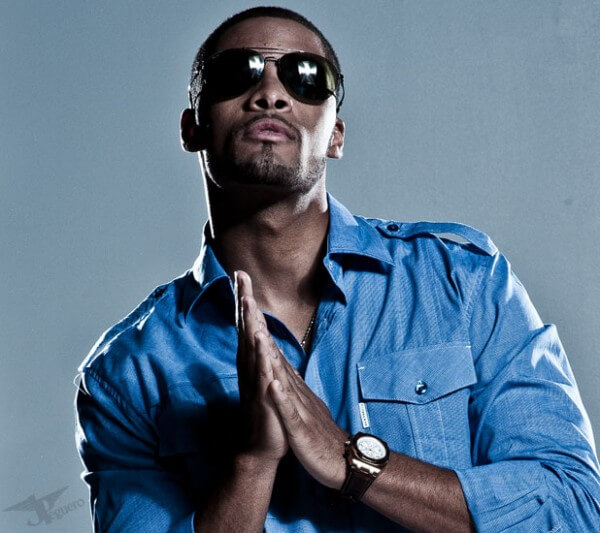 (pictured:  Redline Media's J. Peguero
CG:  In the early to mid-2000's, we were heavily involved in the creative development and marketing of major boxing events across the globe. 
Redline Media Group provided services to the biggest names in the sport, HBO Boxing, ESPN, Don King Productions, Golden Boy, Top Rank, Goossen Tutor, Main Events, DiBella Entertainment, Gary Shaw Promotions and Warriors Boxing, most notably the entire creative campaign for "The World Awaits" – Oscar De La Hoya vs. Floyd Mayweather. 
With that said, we are constantly evolving and when the opportunity to partner with Bellator Fighting Championships presented itself, we felt it was a natural fit.  Initially, we were retained to provide creative design and marketing services to the brand for its Mixed Martial Arts events. 
Upon successful execution of marketing strategies, CEO, Bjorn Rebney offered us the opportunity to partner and bring Tournament-style MMA events to South Florida.  We collectively agreed that the perfect venue would be Hard Rock Live and that is where the first ever Bellator event was held.  This allowed Redline Media Group to showcase our creative talents in the marketing and advertising industry.  We remain great supporters of Bellator and are humbled to have played a role in its inception. 
Our Team is proud of the success that Bellator has experienced, with their growth under the Viacom banner. Bjorn and I have a mutual respect for each other and have developed a strong connection.  We look forward to future
business
endeavors together.
KR: I see that you are also a cancer survivor, congratulations… and that you have done the March for Cancer with Redline Media Group in Florida. This is great! Can you tell some of our readers who may be experiencing challenges about how situations like this can help to encourage and motivate you to succeed?
CG: Thank you!  Yes, I had a malignant mass at the base of my brain in 2010.  It was successfully removed and I went through treatment for several months following the removal.  It was definitely a life changing experience, that I feel Blessed to have had and live through.  My approach was Faith, Mindset and Medicine; in that order and I strongly believe that if they had been in any other order, that I would not have fared as well.
Having Faith and an unrelenting commitment to God, a focused, unwavering mindset to be determined and ready for the fight of your life and a positive demeanor, allowing for the medicine to do what it needs to do, in order to make you well, are all keys to a successful outcome, when faced with Cancer.  Our annual March For Cancer event is an initiative that we started from my experiences, personally witnessing those individuals going through treatment at the same time that I did, who did not have a strong support system. 
The March For Cancer assists in generating awareness and funds to support quality of life needs, such as, transportation to and from treatments and doctor's appointments, meals that are considerate of the various treatments one may go through, housekeeping, financial subsidies and more.  It is obviously a program that holds a special place in my heart and we look forward to many more years of providing assistance for those in need.  To learn more about this program, visit: www.MarchForCancer.org
KR: When you say Redline MEDIA Group, what else does your company do besides music.
CG: Our core business with Redline Media Group consists of Creative Design (visual messaging for promotional and branding campaigns), Video Production (commercials, promotional videos and music videos), Web Design and Development, Event Production, Social Media, as well as, both traditional and non-traditional Media Planning, Buying and Placement for businesses and brands across the United States and beyond.  We provide these services for International and National brands such as, Hard Rock, Harley-Davidson, BrandsMart USA, Seminole Casinos, Hard Rock Live, Nutrition S'Mart, along with businesses in the categories of Legal Services, Education, Entertainment and more.
KR: Is it true that you found your latest successful act George Tandy Jr as an employee in Starbucks? How did you know he had star potential?
CG: Yes, I personally met George about four years ago, when he was a barista at Starbucks in Fort Lauderdale, Florida.  Over the course of a six month period or so, he made my Iced Tea every morning on the way into the office.  We established a rapport and had general conversations, when time permitted.  He always had a positive attitude, great communication skills and an infectious smile!  One day, I heard him singing in the parking lot, while he was on his break.  We engaged in a more in-depth discussion, he handed me a Demo CD a few days later and the rest in history…
KR: Congratulations on the success with George I see that he is on tour with Marsha Ambrosius, that must be very exciting for you. How did that come about? 
CG: Thank you!  Yes, George being on the
Marsha Ambrosius Tour
has been a great experience for him as an artist and assisted tremendously in putting a face to the debut release "March".  We feel one of the most important aspects of music and establishing an artist, is engaging an audience and creating fans.  Our approach to building
artists
is strategically based on that philosophy and the principles associated with grass roots promotional efforts. 
George has been on the road since the 1st of December touching the people that have embraced his music, from fans, radio personalities, Music and Program Directors and more, in just about every major city across the country and every market in between.  George had just performed at SOB's in New York for their 10th Anniversary Celebration in mid-March and we got a call asking if he was interested in opening on the Marsha Ambrosius Tour. 
George is a big fan of Marsha, so it was truly a great fit and we jumped at the opportunity.
KR: As an independent company, what are your greatest challenges?
CG: As an Indie, we feel the greatest challenges are really associated with being taken seriously.  It's certainly a process of building legitimacy for the label and each individual project.  There are challenges, but we're definitely up for it!  It keeps us on our toes, pushing forward harder and harder with each new day.   Failure is not an option and not a word in our vocabulary.  
Our Team stays committed and focused on the objectives, with a relentless drive to make each (click "Next" above or below for the rest of the interview) project a success.  We have made some historical strides with this project in particular, George reaching #3 on the Billboard Adult R&B Chart with his debut release "March", is truly unchartered territory for an Independent label.
KR: What has been your hardest lesson in business and how have you resolved it?
CG: In this business, there are certainly plenty of interesting characters.  There are many that claimed they could do, but few that actually did…  Our hardest lesson was really associated with the building process of RedStar Entertainment, aligning ourselves with the right people that enhanced our reach and capabilities.  We strategically assembled a committed Team that understood our vision.  They are willing to put in the hard work daily, following through on what they say they can get done and have a no quit mentality, all in an effort to reach our collective goals.  
When you have your nose to the grind, anyone that does not share in that mindset will definitely shake themselves out and the situation will resolve itself.
KR: As an independent company what are your greatest advantages?
CG: We feel that one of our greatest advantages is our infrastructure.   With our parent company being a full service marketing and advertising agency, we possess the in-house capabilities to support RedStar Entertainment from a creative design, video production, web development, social media and printing perspective.  
Based on the experience from our core
business
in Redline Media Group, where we manage and develop strategies for global brands, our Team is able to apply similar principles during the development phase of our artists, in an effort to create icons in the entertainment industry that will last a lifetime.  Very few majors, have the resources that we have at our fingertips.
Our Team can be proactive and reactive quickly, while turning on a dime, without any delays, to maximize every opportunity available.
KR: You are not in LA or NY. Did that concern you when you decided to enter the music business?
CG: Actually, to the contrary, we feel that we are in an ideal location for music.  South Florida is an International market and provides a fusion of influences as it relates to music.   With today's resources and technology, you can reach some of the most remote locations in the world.  An artist's influences, mindset and resources are the most important assets needed for a successful project, and that's our priority.  Therefore, our location did not pose a concern to us at all.
KR: Have you signed any other acts and what can we expect from RedStar Entertainment in the near future?
CG: We are currently setting up the next release from our Hip-Hop artist J. Peguero, also known as, J. Peg, who's coming fresh off of two successful releases in 2013, "Callin" and "Good Time".  The new mix tape entitled, "Heartbeats" will be released in May and we expect continued momentum with this project through 2014 and beyond.  This year is definitely going to be an exciting year for RedStar Entertainment.  It will also feature a full LP release by George Tandy, Jr., titled "The Foundation" in the very near future. 
We keep our eyes and ears opened at all times, as we are aware that you never know when you may come across the next Red"Star"!
KR: TC Thompkins is a highly respected independent marketing and promotions man in the industry, how did you enlist him and what do you think of him?
CG: I was introduced to TC Thompkins, by Jerry "The Doctor" Boulding, the man, the myth, the legend.  He was an amazing colleague, who was very supportive of RedStar Entertainment and offered to assist, as he knew the Indie struggle.  We are forever thankful to Mr. Boulding and the industry will truly miss him.  One thing that we can say about TC, is he's definitely a man of his word! He has been a tremendous asset to the RedStar Team and certainly a man that you want in your corner when the bell rings. 
His diligence and work ethics run circles around many that we've come across in this industry.  He understands our vision and puts forth the effort required to produce the best results relative to our radio
initiatives
.
KR: Where do you see your company in 5 years?
CG: We see RedStar Entertainment as a powerful brand in the music landscape, with a global reach and iconic
artists
on the roster.  Our continued commitment will remain to produce and develop top quality, timeless music that stands out above the clutter, reaching every corner of the universe.
KR: We greatly appreciate your support in Radio Facts and look forward to working with you in the future, is there anything else you would like to add?
CG: We have been tremendously Blessed throughout this journey!  So many have stepped up to support our initiatives, especially as it relates to "March" by George Tandy, Jr.   The entire RedStar Entertainment Family is humbled by the support of individuals such as Steve Harvey, Rickey Smiley, Tom Joyner , Keith Sweat, along with programmers like Jay Stevens, Doc Wynter and so many more, that supported and believed in this project.   
Their actions reflect that of a True Warrior's Sprit and the results are evident by the impact made on the lives of many, as illustrated in comments posted on social media.
Continue to follow the latest in the world of RedStar Entertainment at: 
www.GoRedStar.com
 / Instagram and Twitter: @GoRedStarwww.georgetandyjr.com  /  Instagram and Twitter: @TeamTandyFollow J. Peguero aka J. Peg:  
www.itsjpeg.com
  /  Instgram and Twitter: @jpegueromusicFor more information on Redline Media Group, log onto: 
www.go2rmg.com